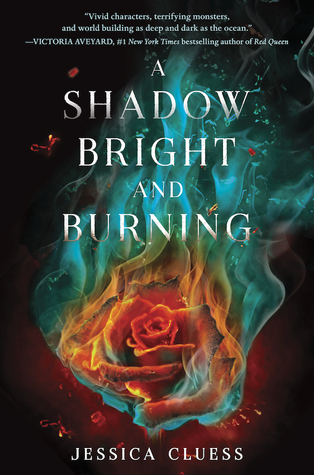 A Shadow Bright and Burning by Jessica Cluess
Published by Random House BFYR
Publication Date:
September 20, 2016
Pre-Order:
Amazon
|
B&N
|
Book Depository
Henrietta Howel can burst into flames.

Forced to reveal her power to save a friend, she's shocked when instead of being executed, she's invited to train as one of Her Majesty's royal sorcerers.

Thrust into the glamour of Victorian London, Henrietta is declared the chosen one, the girl who will defeat the Ancients, bloodthirsty demons terrorizing humanity. She also meets her fellow sorcerer trainees, handsome young men eager to test her power and her heart. One will challenge her. One will fight for her. One will betray her.

But Henrietta Howel is not the chosen one.

As she plays a dangerous game of deception, she discovers that the sorcerers have their own secrets to protect. With battle looming, what does it mean to not be the one? And how much will she risk to save the city--and the one she loves?

Exhilarating and gripping, Jessica Cluess's spellbinding fantasy introduces Henrietta Howel, a powerful, unforgettable heroine, and an entertaining world filled with magic, monsters, and mayhem.
A Shadow Bright and Burning
personifies why I love the fantasy genre so much. It is
exactly
what it promises its readers—a powerful female MC, swoony boys, and fantastical magic—all set in Victorian London. Sounds amazing, right? This book gave me so many
Howl's Moving Castle
feels with its steampunky and enchanted world. The writing has an old world charm with magic laced throughout the words. Can you tell the magic was my favorite part of this book? xD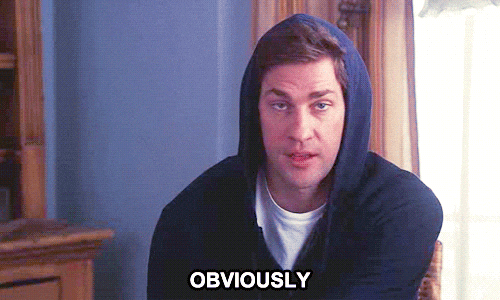 There are multiple ship options in this book and it makes my heart a little wary. Especially since I like
two
of the possible options! Despite there being multiple ship choices, romance is definitely on the backburner in this story. The book mainly focuses on Henrietta—our heroine—learning more about herself and her powers. I did want a little bit more from the plot and think some things could be better defined but all in all, I truly enjoyed this book and hope you guys will check this one out!
1)
A Shadow Bright and Burning
reminds me so much of
Howl's Moving Castle
in all the best ways. The writing style, the magic, and even Henrietta reminds me of Sophie a lot.
So, if you love Howl's Moving Castle book, movie, or both—you need this book. Trust me!
2) The world building is phenomenal! With Jessica's words, the setting flows off the pages. Obviously, I love books that are set in Victorian London but Jessica adds magic to this inspirational setting. Though not all of it is puppies and rainbows, you have a clear picture of what everything looks like.
3) All of the magical elements are extremely unique! We have all seen characters with elemental powers but we haven't seen them fight against Ancients—beings that seem to come from the depths of hell. The magical battles are so intense and vivid. Those scenes had my heart racing and adrenaline coursing through my veins. This book has everything I love about the fantasy genre, and it's fantastic!
4)
Sassy, independent, female main character. Henrietta doesn't sit around and wait for things to happen, she makes plans and she takes care of her loved ones, all while being a total bad-ass. No matter what the men in her life tell her to do, she stays true to herself and makes the choices that are best for her.
5)
Just as the synopsis promises, there are multiple swoony guys in this book! My personal favorites are Blackwood and Rook. I would love to add these two to my personal harem xD. Obviously I have a thing for brooding men because both of these characters have dark clouds that hang over them, but you won't see them whining about it! Either way, both are in desperate need of a hug.
Ah, Blackwood and Rook... *swoons*
1)
I don't quite understand the difference between sorcerers and magicians. It doesn't seem that the characters themselves understand the divide either, so I think this confusion is intentional. However, it didn't make sense to me how someone could really tell the difference between the two when comparing their magical abilities. It seemed more like a difference in social status.
2)
I wanted more from the plot.
A Shadow Bright and Burning
has a lot of setup, and we get to follow Henrietta as she trains and gains more control over her power, plus we get some background on the other characters. However, I would have liked a bit more action to push the plot forward.
a Rafflecopter giveaway