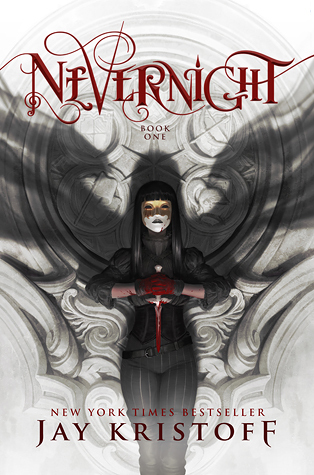 Format: Audiobook
Publisher: St. Martin's Press
Pub. Date: August 9th, 2016
In a land where three suns almost never set, a fledgling killer joins a school of assassins, seeking vengeance against the powers who destroyed her family.

Daughter of an executed traitor, Mia Corvere is barely able to escape her father's failed rebellion with her life. Alone and friendless, she hides in a city built from the bones of a dead god, hunted by the Senate and her father's former comrades. But her gift for speaking with the shadows leads her to the door of a retired killer, and a future she never imagined.

Now, Mia is apprenticed to the deadliest flock of assassins in the entire Republic—the Red Church. If she bests her fellow students in contests of steel, poison and the subtle arts, she'll be inducted among the Blades of the Lady of Blessed Murder, and one step closer to the vengeance she desires. But a killer is loose within the Church's halls, the bloody secrets of Mia's past return to haunt her, and a plot to bring down the entire congregation is unfolding in the shadows she so loves.

Will she even survive to initiation, let alone have her revenge?
Having not read his Lotus War Trilogy (though I really need to), I can still say with the utmost confidence that
Nevernight
is Jay Kristoff's chef d'oeuvre. I normally avoid stories with tons of blood, death, and angst—but this was Jay Kristoff—so how could I resist? Although this book might not be for everyone (though if you're fine with
Game of Thrones,
then you're good), I absolutely adored this one. However, I would recommend to not be listening to or reading this book in a public space with tons of people around because I
did
, and at some sections . . . I was as red as a tomato.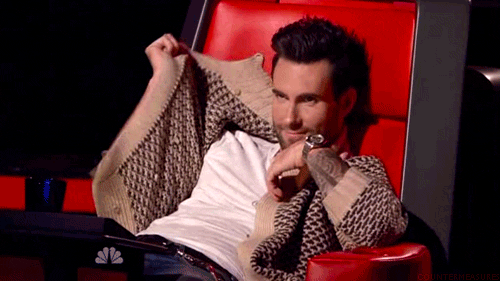 Nevernight
is unpredictable, heart-pounding and utterly oozes with passion and vengeance. Have you ever read a book where you found yourself
literally
screaming, "KILL HIM! KILL HIM NOW!" at the book, and then . . . the main character just
allows
that person to live? Are you like me, and that absolutely
infuriates
you? Well then congratulations, this book is for you—and it is so satisfying! #StabStabStab
It has been weeks since I finished this book now, and the words still haunt me. I haven't wanted to reread a book so badly in years. YEARS. Nevernight will make you question your morals. It will make you sob. It will quite literally make you want to stab things, and it is freaking amazing.
Gentle friends, this book is undeniably Jay Kristoff's masterpiece, and I could not be more excited to read the sequel already!
The audiobook was narrated by
Holter Graham
, and he made me love this book so much. He was the perfect choice as a narrator. I loved his character voices—especially Mister Kindly's. It's absolutely crazy how much he can mold and alter his voice so seamlessly and naturally. He also made the world-building descriptions and anecdotes sound even
more
interesting. I will definitely be thrilled to listen to more audiobooks narrated by him!
1) Mia is the queen of badass. All other characters that I have
ever
called a badass in the past are nothing compared to her. Her path was harder, bloodier, and indescribably tragic. My god, I am in awe of her. I loved her voice, her story—everything. She reminded me of Wednesday Adams . . . if Wednesday had been trained to be a killer, haha.
2) The way that this story is told is fantastic. There is a narrator who remains a mystery for the entire book (though I have my suspicions) and I loved his view of everything that was happening, his humor, and his darkness. The narrator's perspective was very broad and at the same time, he still hid important tidbits from the reader in way that brilliantly enhanced what was happening. It was artfully done, and I can't wait to hear more from this narrator in the next book.
3) I'm running out of creative ways of saying this, but it deserves to be said:
Nevernight
is Jay Kristoff's piece de resistance. The setting is unlike any I've seen before. It's vividly detailed and well-developed, and each character's voice is distinctive and prominent. As much as I try, there are no words that can fully describe how brilliant this book is, so you'll just have to read it and see!
I believe Jay has a similar dream, seeing as his bio says he "doesn't believe in happy endings" . . .
4) This is the first time in a book where I've seen a male character care about a female's pleasure during sex. I know that Jay Kristoff got a lot of slack for how graphic these scenes were, but I think they are actually immensely significant. How is it that teenagers can watch shows like
The Walking Dead
and
Game of Thrones,
but they can't read a scene that exhibits healthy, consensual sexual acts between two people that care for each other? I am very happy that this wasn't cut from this book, because I know for a fact that other books I have read previously had similar scenes that were removed prior to publication.
5)
The characters are amazing and unique. Besides Mia, I love Mister Kindly, Spiderkiller, Aalea, Cassius, Mouser, and if I keep going, I'll literally just be naming all the characters in the book. Even the villain intrigued me (of course I wanted them dead anyway) because they were complicated in a way that made you question your morals. Then again, this entire book does that, and it's brilliant. I can't wait to read more about these characters!
1) Some of the characters I wanted killed are still alive, while some of the characters I wanted to live . . . did not.
Hopefully, this will be amended in Godsgrave! ;D
I have many other favorites, but some are
spoilerly
or too licentious for all my gentlest of friends, so you'll have to settle for these ;)
"What you look like doesn't change who you are inside. They can give you a new face, but they can't give you a new heart. No matter what they take from you, they can't take that away unless you let them. That's real strength Tric. That's real power."
"You want a break, Corvere?"

"My thanks, love. Your jaw would do nicely."
All the pearls and jewels, the silk and glitter, the opulence on display. These pretty dons and donas all dipped in gold. And still, he only looked at her.