Published by St. Martin's Press
Pub. Date: September 5th, 2017
In a land where three suns almost never set, a ruthless assassin continues her quest for vengeance against the powers who destroyed her family.

Mia Corvere has found her place among the Blades of Our Lady of Blessed Murder, but many in the Red Church hierarchy think she's far from earned it. Plying her bloody trade in a backwater of the Republic, she's no closer to ending the men who destroyed her familia; in fact, she's told directly that Consul Scaeva is off limits. But after a deadly confrontation with an old enemy, Mia's suspicions about the Red Church's true motives begin to grow.

When it's announced that Scaeva will be making a rare public appearance at the conclusion of the grand games in Godsgrave, Mia defies the Church and sells herself to a gladiatorial collegium for a chance to finally end him. Upon the sands of the arena, Mia finds new allies, bitter rivals, and more questions about her strange affinity for the shadows. But as conspiracies unfold within the collegium walls, and the body count rises, Mia will be forced to choose between love and revenge, and uncover a secret that could change the very face of her world.
It's surprising how hard it is to write coherent reviews for your favorite books. I mean, how to describe an amazing book with brilliant writing in my own words? Somehow, I always fail to fully convey its magnificence and perfection. Honestly, I am stupefied, overwhelmed, and absolutely drowning in feels. Godsgrave has everything one might want from a book—murder, love, wit, drama, intrigue, phenomenal storytelling, and so much more.
Oh, I am. More than you know xD
This series is probably one of my most satisfying reads ever in term of vengeance, murder, and sexiness.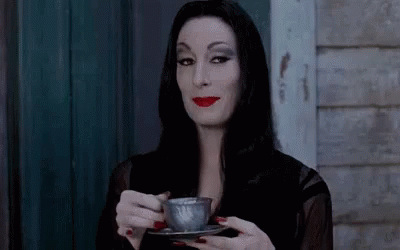 I always worry that when I'm so excited for a book before reading it, that I am just leading myself to be let down, but that has never been the case when it comes to Jay Kristoff. He slays at complex plots, compelling and well-rounded characters, and just . . . everything! And while this story is darker than what I would normally reach for, the story is so captivating and heartfelt . . . you know . . . in between all the . . . stabbing . . . and death xD
But I digress! There is no second book slump, and the writing is inspired—as is the story. Godsgave will keep you on the edge of your seat. It will take your emotions for a high-speed rollercoaster of a ride. And while this series is not for the faint of heart by any means, I nevertheless could not possibly recommend it more.
Holter Graham
is truly fantastic.
There is no end to his voice acting skills.
He truly makes the entire story come alive, and you feel as if you are in the thick of the action. There couldn't possibly be an individual more perfect to narrate this than him. I highly suggest picking this audiobook up, especially if you are put off by the amount of footnotes in the story.
Graham takes an already incredible novel and puts it over the top.
1) Mia Corvere, oh, how I adore this girl. Just . . . everything about her. She is the morally ambiguous character of my heart. She's a total badass, and she's not afraid to shed blood. She is basically the female version of Indigo Montoya from The Princess Bride, and that makes me love her even more. Of course, Kristoff puts her through even more shit in this book than in Nevernight, and it's just amazing what she as a character can endure and overcome. She's a woman with a mission, and she doesn't care who she has to kill if they stand in her way.
2) The plot of this book is just as crazy and intense as Nevernight. It not only lives up to all the hype, but there is none of that Second Book Slump Syndrome. There is no way to predict what's going to happen, though I had some suspicions and a couple lucky guesses, but I didn't see the full picture. And that ending . . . I felt like that was coming from book one, but at the same time, I was still surprised and unprepared.
3) This book largely focuses on a person's beliefs and morality. The way Jay Kristoff plays with these themes is truly masterful. It's largely what makes this book feel so real. Mia and the other characters constantly have to struggle with their own personal values, what's going on around them, and all the lies and half-truths they are fed on a daily basis. It's fascinating and still now, weeks after I finished reading this book, it has me thinking about it.
4) The continuity in this series is top notch. From the major details to the most minuscule ones, you'll see them reappear in the book more than once. Something small but meaningful will surface later and be even more impactful than the first time it was brought up.
This was me, each time this happened:
Honestly, it was just skillfully executed, and I can't say enough about how much I'm impressed by this book.
5) So. many. badass. ladies. Everywhere you look, there are girls who slay. There are girls with a hunger. Who want to strike out on their own and not be treated like lesser than men. I love this.
6) There is bisexual, gay and lesbian rep in this book, and it's great. It's integrated into the book flawlessly and unapologetically, and that's exactly how it should be done.
7) This book is made up of all dynamic characters. There is no black and white to their character development. Each character has multiple shades, multiple sides to their lives and personalities, and there is always something new to learn about each one. This makes every character—even the side characters—important.
8) I live for Mr. Kindly and Eclipse's arguments. For those of you who don't know these characters (so what are you doing with your life? You're missing out!), these are Mia's shadow companions. They made me laugh so much, and their comic relief was definitely needed throughout this book.
She'd grown up inside books. No matter how dark life became, shutting out the hurt was as easy as opening a cover. A child of murdered parents and a failed rebellion, she'd still walked in the boots of scholars and warriors, queens and conquerors.
The heavens grant us only one life, but through books, we live a thousand.
Memory is a traitor, and a liar, and a good-for-nothing thief.
If you can't see your chains, what use is a key?