It seems like nowadays that all of our favorite books are being turned into movies. This meme is about the failures and winners of the silver screen in comparison to their books.
Synopsis:
Audrey Niffenegger's dazzling debut is the story of Clare, a beautiful, strong-minded art student, and Henry, an adventuresome librarian, who have known each other since Clare was six and Henry was thirty-six, and were married when Clare was twenty-three and Henry thirty-one. Impossible but true, because Henry is one of the first people diagnosed with Chrono-Displacement Disorder: his genetic clock randomly resets and he finds himself misplaced in time, pulled to moments of emotional gravity from his life, past and future. His disappearances are spontaneous and unpredictable, and lend a spectacular urgency to Clare and Henry's unconventional love story. That their attempt to live normal lives together is threatened by something they can neither prevent nor control makes their story intensely moving and entirely unforgettable.
Winner: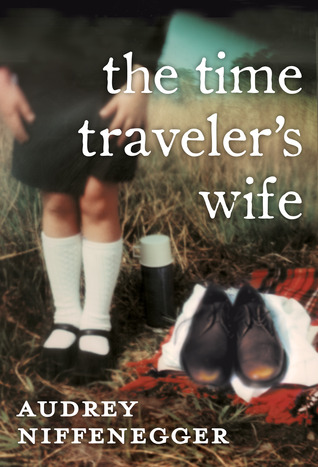 This wasn't my favorite book but the relationship between Clare and Henry was beautiful. I am a huge sucker for romantic tragedies and this one was and is unique. The plot is great and you get a real feel for Clare and Henry's relationship. The Time Traveler's Wife is probably the first book I read that had the dual POVs from the couple. The writing style is emotionally evocative and gives your real insight to the characters. I heard that Niffenegger is working on a sequel; my interest isdefinitely piqued.
Loser:
The movie. Although I did enjoy the film. I love Eric Bana and Rachel McAdams, I do think that the chemistry was there between them. In my opinion, the film failed in showing their relationship. It lacked so many key moments of their relationship, specifically in the developing of their feelings for one another, that just made me not buy into their relationship as much. In fact, I saw the movie before I read the book and I thought that there wasn't enough when it came to them falling in love.