My TBR list is always growing and I thought it would be fun to share my anticipation for those books with all of you. This is not my own original meme; it belongs to Breaking the Spine. It specifically spotlights upcoming releases. As it implies in the title, I'll be posting this meme on Wednesdays. Please feel free to comment and let me know what books you guys are waiting on as well!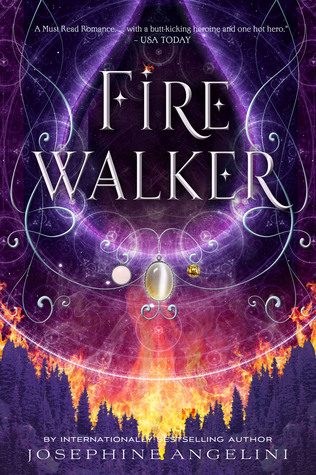 Worlds divide, magic slays, and love lies in the second book of Josephine Angelini's The Worldwalker Trilogy.
"You think I'm a monster, but my choices, as ruthless as they seem, are justified."
Lily is back in her own universe, and she's ready to start a new life with Rowan by her side. True, she almost died in the Pyre that fueled their escape from New Salem, and must hide her magic for the safety of everyone she cares about, but compared to fighting the Woven, the monstrous creatures inhabiting the alternate Salem, life is looking pretty good.
Unfortunately, Lillian, ruthless ruler of the 13 Cities, is not willing to let Lily go that easily. If she can't persuade Lily to return to her world, she will force her to come back by doing away with the ones she loves.
Picking up right where Trial By Fire left off, Firewalker is another sexy, fast-paced, heartbreaking thrill ride from internationally bestselling author Josephine Angelini!
It's not a secret how excited I am for
Firewalker,
the sequel to
Trial by Fire
by Josephine Angelini. It's on
My Most Anticipated Books of 2015
list. Besides
my review of Trial by Fire
, I've posted a
Book Boyfriends
post
and
a
Forgotten Friday
post about it. So, to say that I'm head-over-heels excited for
Firewalker
is an
understatement
.
Trial by Fire
is one of those books I find myself gravitating to all of the time. I can read it over and over and still get those feelings that I got when I read it for the first time. I've memorized my favorite lines and passages. It's sexy, action-packed, magical, and at times very sweet. Seriously, guys, you gotta add
Trial by Fire
to your TBR list, because once you read it, you'll be dying for
Firewalker
just I am.
Firewalker comes out September 1, 2015. Besides all of the links I have already provided you above, I've provided a few more for those of you who might be interested.