It seems like nowadays that all of our favorite books are being turned into movies. This meme is about the failures and winners of the silver screen in comparison to their books.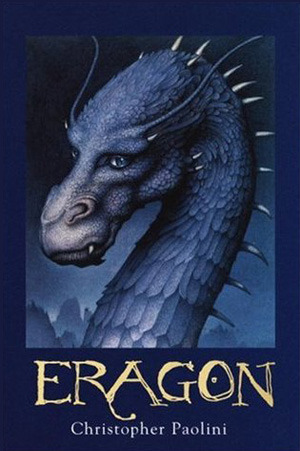 Winner:
The book. It was probably the first book that I read that was really centered around Dragons. Paolini took his time with each characters' developments and his plot and side-plots. I loved all of the character dynamics and relationships. Especially between Eragon and Saphira and Eragon and Brom.
Loser:
I wasn't disappointed in the choice of actors or the effects. In fact when this movie was being made I was really excited about it but I thought the script and the way they transitioned the plot of the book to the movie made it corny. Everything that happened was so rushed that it made it difficult to become emotionally invested in the entirety of the film. I know that I must have not been the only one to film this because the sequels were never made into movies. One of the things I missed most was Arya's badassery. She seemed more like a damsel in distress and that's not her character at all. And in my opinion all of the relationships were superficial without any real foundation to them.