My TBR list is always growing and I thought it would be fun to share my anticipation for those books with all of you. This is not my own original meme; it belongs to Breaking the Spine. It specifically spotlights upcoming releases. As it implies in the title, I'll be posting this meme on Wednesdays. Please feel free to comment and let me know what books you guys are waiting on as well!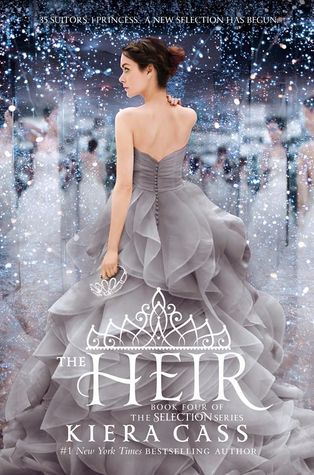 Synopsis: Twenty years ago, America Singer entered the Selection and won Prince Maxon's heart. Now the time has come for Princess Eadlyn to hold a Selection of her own. Eadlyn doesn't expect her Selection to be anything like her parents' fairy-tale love story. But as the competition begins, she may discover that finding her own happily ever after isn't as impossible as she always thought.
I've read the entire
The Selection
trilogy and was upset when it was over but now with
The Heir
coming out, I'm excited. I was hoping for more of Maxon and America but I'm curious for what Cass has in store for us. I hope that we at least get to find out how Maxon and America's happily ever after turned out. She's great with romance and drama so I'm sure it'll be a great read. Plus, how can you turn down a book this
stunning
? Yeah, I'm not shallow
at all.
Pre-order yours here:
Amazon
|
Barnes & Nobles
|
Book Depository
|
BAM
Check out my reviews for the others books in the series:
The Selection
|
The Elite
|
The One