My TBR list is always growing and I thought it would be fun to share my anticipation for those books with all of you. This is not my own original meme; it belongs to Breaking the Spine. It specifically spotlights upcoming releases. As it implies in the title, I'll be posting this meme on Wednesdays. Please feel free to comment and let me know what books you guys are waiting on as well!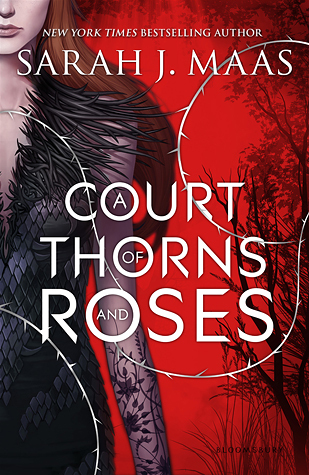 When nineteen-year-old huntress Feyre kills a wolf in the woods, a beast-like creature arrives to demand retribution for it. Dragged to a treacherous magical land she only knows about from legends, Feyre discovers that her captor is not an animal, but Tamlin—one of the lethal, immortal faeries who once ruled their world.
As she dwells on his estate, her feelings for Tamlin transform from icy hostility into a fiery passion that burns through every lie and warning she's been told about the beautiful, dangerous world of the Fae. But an ancient, wicked shadow grows over the faerie lands, and Feyre must find a way to stop it . . . or doom Tamlin—and his world—forever.
Perfect for fans of Kristin Cashore and George R. R. Martin, this first book in a sexy and action-packed new series is impossible to put down!
If you are a reader of the Young Adult genre, you have heard of Sarah J. Maas and her book series
Throne of Glass.
I have been wanting to read her books for a while (and I will soon) but I have read an excerpt from
A Court of Thorns and Roses
and it was amazing. In fact, reading that excerpt made me run out and buy all of the
Throne of Glass
books that are currently available. If I had any doubts about Maas' books those doubts are now gone. I'm always a little wary when a book series is extremely popular. To normal people, popularity would be a good sign but I can't tell you
how
many times I couldn't into a highly sought-after series.
I have yet to be able to get my hands on an ARC even though I keep seeing online that people have them. I'm
so
jealous. You guys have no idea. Plus, that cover is
gorgeous
. When I get it I'm going to display the hell out of it.
A Court of Thorns and Roses
comes out
May 5, 2015
so I don't have that much longer to wait but it's still
killing
me that I have to!
Links you might be interested in:
Author's Website
(social media links for author are found here)
Goodreads preview
(short excerpt from the book)