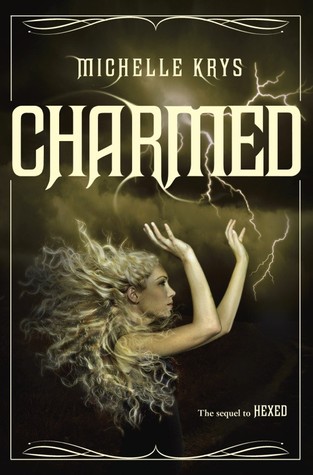 3/5 Stars
Details of the book
Paperback, 358 pages
Published by Delacorte Press
Expected Publication Date: May 26, 2015
Synopsis:
Indie has spent the last few weeks frantically searching for Paige. She's tried every spell imaginable, but witchcraft has gotten her nowhere, and she's going crazy with guilt. Despite what her warlock boyfriend, Bishop, tells her, Indie knows it's her fault her best friend was kidnapped by the Priory. And with the Priory destroyed, finding Paige feels more hopeless than ever-especially when Indie discovers that Paige isn't even on Earth. She's trapped in Los Demonios, an alternate dimension of Los Angeles filled with evil paranormals. No one who has gone there has ever come out.
Fueled by terror and loyalty, Indie is desperate to find a way into the underworld prison. She'll worry about getting out later. But facing the dark world's most dangerous witches and warlocks on her own means keeping her plan hush-hush-and forging alliances with some sketchy people, including a seriously sexy sorcerer.
Sometimes a witch must keep secrets from the people she cares about most. And sometimes she isn't the only one with secrets…
Does anyone know if this is supposed to be a trilogy? I'm asking because this book felt like it was the end of Indie's story. There was nothing left untied or any unanswered questions and usually that makes me happy, but in this case it doesn't. Maybe because I was expecting it for it to be a trilogy and it's not? Someone let me know.
If it's not a trilogy then I think it needed to be. The action in this book is amazing, but what I loved most about Hexed is how focused it was on the characters as people and their relationships. In this book, that all takes a back seat to the plot. We're introduced to new characters and there is a whole new dark adventure that Indie embarks on, but she basically does this alone and no else seems to matter or exist. You don't feel the spark between Bishop and Indie. In fact, in certain parts it seems like their relationship is coming to an end instead of developing further. The main relationship that the book focuses is on is Indie and Paige. Not in a satisfactory way either.
Strengths/Likes:
1) I like that nothing keeps Indie down. No amount of warnings stops her. She needs a job done and instead of depending on others, she takes control of the situation herself.
2) I really liked all the magical and the action aspects of this book. Even though I found aspects of it predictable, I love how Krys involved actual places and tied in all the magical world to make it seem more real.
Weaknesses/Dislikes:
1) The main problem in this book are the relationships. The only reason I accepted Paige and Indie's friendship was because it was clear in Hexed that Paige wasn't going just to accept any of Indie's crap in the future. She was not going to deal with being the replacement best friend. For it to be effective that Paige is now Indie's new best friend would be if Krys gave us something in their relationship to understand why they are suddenly so close, but, she didn't. This is because Paige is missing for most of the book, and at the end it's generally accepted that they are best friends. Indie even refers to her as her best friend, but it just seems like the only reason for that is because Bianca turned out to be a backstabber. Therefore, I could not care less that Paige was missing. Yes, I felt bad that she got roped into this awful situation that has nothing to do with her because of her "friend" but I didn't care about what was happening to her at all. Now, if Krys gave us more details of the past where maybe Indie wasn't a complete ass to Paige then maybe I'd care more but without any details I didn't care. If this was a trilogy, there would be room to fix this but I have a feeling it's not.
Paige and Indie's relationship is not the only relationship that suffers. Indie and Bishop's relationship is practically nonexistent as well. There is little spark, they barely have any time together, and most of the time Indie spends lying to him.
The above reasons are why I really couldn't fall in love with this book. For me to love a book, I have to care about the people and I didn't. The relationships didn't seem important to Indie, so why should they be important to me?

2) I found the twists and turns of the this book to be fairly predictable. There were several hints about Indie's power and it's "impossibility."


Favorite Quotes/Moments:
1) His eyes move over to Bishop, then down over our outfits. "What are you guys supposed to be?"
"Hockey player and puck bunny," Bishop chimes in proudly."
2) Julia comes up to her side. She's wearing the usual Fairfax High cheerleader's uniform of blue pleated skirt, silver spankies, and a fitted silver shell, but she's got fake rot on her cheeks and blood dripping from her mouth. She eyes my jeans, tank top, and bunny ears and gives a condescending little snort.
"Nice costume."
"Thanks," I say, feigning nonchalance. "You should have dressed up too. I mean, you do the whole brain-dead-cheerleader thing every day. Where's the fun in that?"