My Kind of Crazy
by
Robin Reul
Published by Sourcebooks Fire
Publication Date:
April 5, 2016
Pre-Order:
Amazon
|
B&N
|
Book Depository
Despite the best of intentions, seventeen-year old, wisecracking Hank Kirby can't quite seem to catch a break. It's not that he means to screw things up all the time, it just happens. A lot. Case in point: his attempt to ask out the girl he likes literally goes up in flames when he spells "Prom" in sparklers on her lawn…and nearly burns down her house.


As if that wasn't bad enough, Peyton Breedlove, a brooding loner and budding pyromaniac, witnesses the whole thing. Much to Hank's dismay, Peyton takes an interest in him—and his "work." The two are thrust into an unusual friendship, but their boundaries are tested when Hank learns that Peyton is hiding some dark secrets, secrets that may change everything he thought he knew about Peyton.
My Kind of Crazy
made me laugh so hard that I thought my sides were going to split. At the same time, it made me feel sad and got me to really think about all the types of families there are, and all the different walks of life people come from. Robin Reul truly knows how to find humor in a dark place, and her book is a charming and heartbreaking read that depicts a side of high school that is rarely shown. Somehow, Reul managed to highlight important life issues, while also keeping it light enough that I didn't feel at all bogged down or depressed when I finished reading.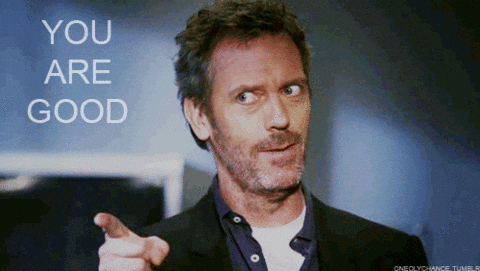 My biggest love for this book lies in the characters. Hank is hysterical, relatable and even charming in a doofy kind of way. I'm convinced that in high school, him and I would have been besties. His story is truly compelling and I honestly wish that he was a real person.
My Kind of Crazy is everything I want out of a John Green book minus the melodrama and pretentiousness. You guys know that I'm really picky when it comes to contemporaries, so believe me when I say that this is one of the good ones!
1)
This book is
hilarious
. Honestly, I can't remember the last time I laughed this much while reading. The humor makes the book not feel as heavy during the darkest parts of the plot, but at the same time, it doesn't take away from the seriousness of those aspects.
2)
I loved all of the different family dynamics. This book does a wonderful job showcasing different types of family units—dysfunctional and not—and it really makes the book feel real.
3)
I looooove Hank. I found him to be
so
relatable and funny. Everything he thought or said was something I was also thinking while reading, but would never have the guts to say out-loud. He is one of the most real and engaging characters I've ever had the pleasure to come across. He actually reminds me a lot of Stiles from Teen Wolf, so.. *heart eyes*
4)
I think Hank and Peyton are adorable. I was rooting for them from the beginning and they have such great chemistry. At times, they are an odd pair but they really bring out the best in one another. They also know how to keep each other in line and they are both extremely supportive.
1)
I don't want to get too spoilerly, but I didn't like how some of the family struggles are fixed. The book shows a lot of problems within the characters' families and towards the end of the story, it was like BOOM—not a problem anymore. I wanted to see more details of the road to recovery.
"And then she's running ahead of me and I'm running after her, and my heart is pounding with adrenaline. Even if it's only for a couple of hours, we don't have to answer to anyone except ourselves. For the first time in a long time I feel free. I have no idea where we're going, but it really doesn't matter. Maybe Peyton's dangerous, maybe she's crazy, but whatever she is, I want to follow her and find out."
"It's like a bullshit burrito: bullshit sprinkled with cheese, wrapped in a layer of more bullshit."
"I've never been in such a nice house. Everything is polished and in its place. And there's the most amazing aroma of garlic and herbs, unlike at my house, which always smells musty, like spilled beer and wet dog—and we don't even have a dog. Pack me a bag, I'm ready to move in with Nick's family."
I'm hosting My Kind of Crazy on my next #BBTC! I hope to see all of you there =)