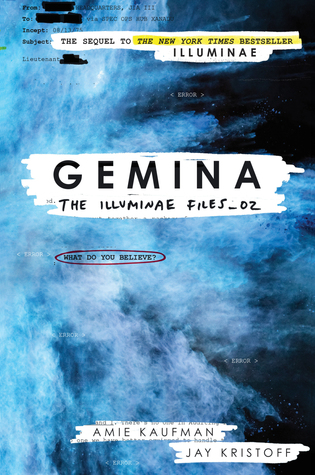 Gemina by Amie Kaufman & Jay Kristoff
Publisher: Knopf BFYR/Penguin Random House
Publication Date: Oct. 18, 2016
Buy it: Amazon | B&N | Book Depository
The highly anticipated sequel to the instant New York Times bestseller that critics are calling "out-of-this-world awesome."

Moving to a space station at the edge of the galaxy was always going to be the death of Hanna's social life. Nobody said it might actually get her killed.

The sci-fi saga that began with the breakout bestseller Illuminae continues on board the Jump Station Heimdall, where two new characters will confront the next wave of the BeiTech assault.

Hanna is the station captain's pampered daughter; Nik the reluctant member of a notorious crime family. But while the pair are struggling with the realities of life aboard the galaxy's most boring space station, little do they know that Kady Grant and the Hypatia are headed right toward Heimdall, carrying news of the Kerenza invasion.

When an elite BeiTech strike team invades the station, Hanna and Nik are thrown together to defend their home. But alien predators are picking off the station residents one by one, and a malfunction in the station's wormhole means the space-time continuum might be ripped in two before dinner. Soon Hanna and Nik aren't just fighting for their own survival; the fate of everyone on the Hypatia—and possibly the known universe—is in their hands.

But relax. They've totally got this. They hope.

Once again told through a compelling dossier of emails, IMs, classified files, transcripts, and schematics, Gemina raises the stakes of the Illuminae Files, hurling readers into an enthralling new story that will leave them breathless.
How I feel after reading Gemina:
What the ████! How do I process this?? How do I go on with my life after that ending, knowing that I won't find out what happens until NEXT YEAR?! Nope, can't do it.
And as if it's not enough that I can't breathe after finishing this book, I innocently go on Instagram and see this
█
█
█
█.
Am I simply missing some artwork, or am I missing part of the story? Am I? Ammmmmmm I?!?!!? WHAT AM I MISSING?!
████, I think I've finally lost it.
There are a lot of bread crumbs from Illuminae in Gemina, and yes, our beloved Kady, Ezra, and Aidan all are part of this story—just not in a very big way. Instead, we have a new cast of characters. My personal favorite is our new badass female MC, Hanna. Just like in Illuminae, There are several what-the
-
█
█
█
█
moments in
Gemina
that will make you question your intelligence
and
your sanity.
1) The formatting of this book is just as amazing as the first. I had to flip the book around, read the same scene from two POVs, it was brilliant. I can't wait to see the rest of the artwork in the final edition.
2) The twists were spectacular . . . and emotional. Gemina totally messed with my senses, and it was fantastic! As much as I tried, I couldn't pinpoint what exactly was going to happen. There was one particularly painful scene that stands out to me, so if you have the US ARC, watch out for page 309.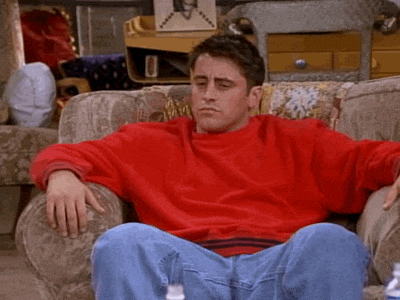 3) This book is all about girl power
—f
rom our heroines to our villains. We have smart, independent, bad
█
█
█
women in charge. I love it!
I especially adore Hanna. She is a strong character with a really interesting storyline. She isn't perfect, she has her flaws, but it's her imperfections that made her so relatable.
4) As I mentioned before, Kady, Ezra, and Aidan are all in this book, and I was beyond thrilled about it! There is one scene in particular with Kady and Ezra that was so beautiful! Ugh. I wish I could share it, but I don't want to spoil anything. Trust me, when you read it, you'll know what scene I'm talking about.
5) The freaking cliffhanger ending. I don't know how I'm going to handle waiting for an entire year. The book took me on an incredible, wild journey, and I totally forgot there was a third book until I got to the final page.
1) It took me a while to into Gemina. I wasn't sucked in as easily as I was into the first book. In Illuminae, you are thrown into an insane situation right away and it's like you're on a rollercoaster. However, in Gemina, the beginning of it has more plot set up before it moves forward.
2) There were a lot of parallels to the Illuminae. Some of the characters and plot points were almost exactly the same. In some ways I understood but I would have liked more differences.
3) My poor brain had a hard time comprehending all of the science stuff. Though I'm a huge fan of astronomy, it was still a little confusing to me.
"None of them believes what Mercury's saying. You can see it in their faces. But faced with the choice of living one breath longer or cashing in right now, most folks will take the extra moment. That single, extra breath. Even when your world stops spinning and gravity dies and the blood glitters in the air like a galaxy of warm, red suns all around you.

A lot can happen between breaths, after all.
His second footstep makes a soft sound, and Donnelly whips around, gun rising in the same movement, trained on his chest. He simply stops in place and shoots her a smile, showing off those dimples the ladies love. He smiles at her like he's not tired at all, like he's not wearing another man's blood under his suit, like all he wanted in life was to catch a glimpse of her.
And though she's an orphan and there's no way he leaves the House of Knives except feet first, and they're both bound to be dead before either of those things are a problem anyway, they just hold onto each other like they're all the anchor the other one needs.
"You know, quoting Sun Tzu while you toss your guns is nice and dramatic, lady, but throwing down with the girl you orphaned? Probably safer to say 'screw the drama' and just kill the

█

█

█

█."



The rifle barks once.

Red and gray splatters the walls.

"You might get only one shot. So shoot. You know who said that?"

The rifle clatters to the bloody floor.

"Hanna

█

█

█

█ing Donnelly. That's who."
a Rafflecopter giveaway