Paperback ARC
Publisher: Henry Holt & Co./Macmillan
Orion is a Subpar, expected to mine the tunnels of Outpost Five, near the deadly flash curtain. For generations, her people have chased cirium—the only element that can shield humanity from the curtain's radioactive particles. She and her caving partner, Dram work the most treacherous tunnel, fighting past flash bats and tunnel gulls, in hopes of mining enough cirium to earn their way into the protected city.

But when newcomers arrive at Outpost Five, Orion uncovers disturbing revelations that make her question everything she thought she knew about life on both sides of the cirium shield. As conditions at the outpost grow increasingly dangerous, it's up to Orion to forge a way past the flashfall, beyond all boundaries, beyond the world as she knows it.
Flashfall
absolutely
BLEW ME AWAY.
I went into this book with zero expectations, and it was so much more than I ever could have expected or imagined. Not only is
Flashfall
one of my favorite 2016 debuts, but it's now one of my favorite books of all time! If you're looking for a brilliant, swoony, heart-stopping dystopian, look no further—
Flashfall
is "the one" for you. Honestly, I could (and I have) re-read this book over and over again and never get sick of it—it's simply that wonderful. The stakes in this book are so incredibly high that it left me breathless and don't even get me started on how fantastic the main ship is because . . .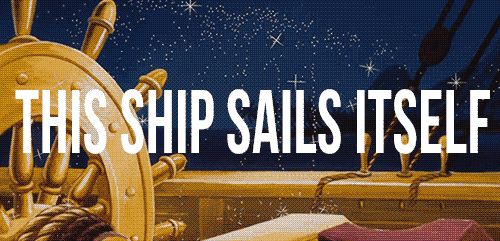 Even if you're not typically a fan of dystopian novels or you've been disappointed by many of them in the past, I highly urge you to give this one a try.
If Flashfall doesn't change your mind, nothing will.
1) The main character, Orion, is far from a special snowflake. Everything that she excels at is from her own hard work, and my god, this girl is a
BADASS
. At the same time, she's vulnerable and passionate, and when she loves—she loves fiercely. Her story is literally an emotional roller coaster that's mostly a downward spiral, so how she was able to keep her head and stay focused, I have
no
idea. It boggles my mind, because if I was in Orion's position, I would just have curled up in the fetal position and waited for death. Basically, I love her so much and I'm dying to read more about her!
2) You guys know that
I am all about the ships
, and
Flashfall
has has a
great
one. They kind of remind me of Tris and Four from
Divergent,
but not dysfunctional and more adorable. Dram and Orion are definitely one of my new OTPs. They are so freaking cute—it honestly made my heart sing. My favorite thing about them is how they balance each other out. One is not specifically better, more-skilled, or more useful than the other—they are equal partners and their passion for one-another is undeniable. Just thinking about these two gives me
ALL THE FEELS!
3) All of
Flashfall
is written from Orion's POV, but the plot itself is multi-layered with overlapping storylines for the other characters. Usually, I expect a single-POV story to be pretty limiting regarding how much of the rest of the world and other characters' storylines we get to see, but this is not the case in
Flashfall.
It's truly masterful how this is accomplished, so I'm incredibly impressed with Jenny Moyer's skill.
4) I have read
so
many dystopian novels, and too often, the stakes are . . . meh. However, there is nothing
easy
about this book. Time and time again, the characters struggle, are punished, and are literally put through hell—which in my opinion is the beauty of a great dystopian—and what people who enjoy dystopian novels want to read. In
Flashfall
, the ultimate goal of the main characters doesn't come without a cost—which they
are
forced to pay—and it totally crushed me. While reading, I had a constant adrenaline rush and my pulse felt like it was going rupture my veins; it was
amazing
!
1) The alternative curse words. In some cases it was okay, and in during other times, it wasn't. There is a term,
glenting
, that I'm still not entirely sure I know what it means. Overall, I would have just preferred regular cursing XD