My TBR list is always growing and I thought it would be fun to share my anticipation for those books with all of you. This is not my own original meme; it belongs to Breaking the Spine. It specifically spotlights upcoming releases. As it implies in the title, I'll be posting this meme on Wednesdays. Please feel free to comment and let me know what books you guys are waiting on as well
!
This week's theme is all about courtly intrigue!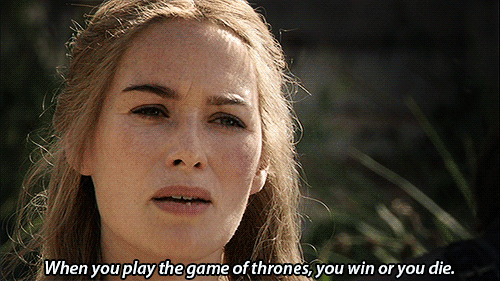 The Smoke Thieves
by Sally Green
Publisher: Viking (Penguin Random House)
Expected Pub. Date: May 1st, 2018
A princess, a traitor, a hunter and a thief. Four teenagers with the fate of the world in their hands. Four nations destined for conflict.

In Brigant, Princess Catherine prepares for a loveless political marriage arranged by her brutal and ambitious father. In Calidor, downtrodden servant March seeks revenge on the prince who betrayed his people. In Pitoria, feckless Edyon steals cheap baubles for cheaper thrills as he drifts from town to town. And in the barren northern territories, thirteen-year-old Tash is running for her life as she plays bait for the gruff demon hunter Gravell.

As alliances shift and shatter, and old certainties are overturned, our four heroes find their past lives transformed and their futures inextricably linked by the unpredictable tides of magic and war. Who will rise and who will fall? And who will claim the ultimate prize?
Though there are no princesses in Six of Crows by Leigh Bardugo, the beginning of the synopsis (and the title) of The Smoke and Thieves automatically makes me think of it, which is more than enough to get my attention.
Also, I'm really curious to see how much Sally has grown as an author since the since the Half Blood series. Plus, the cover is to die for!
Sally Green lives in north-west England. She has had various jobs and even a profession but in 2010 she discovered a love of writing and now just can't stop. She used to keep chickens, makes decent jam, doesn't mind ironing, loves to walk in Wales even when it's raining, and will probably never jog again. She really ought to drink less coffee. Half Bad is her first novel.
Connect with Sally: Twitter
Grace and Fury by Tracy Banghart
Publisher: Little, Brown Books for Young Readers (Hachette Book Group)
Expected Pub. Date: July 24th, 2018
Buy Links:
Amazon
|
Barnes and Noble
|
Book Depository
In a world where women have no rights, sisters Serina and Nomi Tessaro face two very different fates: one in the palace, the other in prison.

Serina has been groomed her whole life to become a Grace—someone to stand by the heir to the throne as a shining, subjugated example of the perfect woman. But when her headstrong and rebellious younger sister, Nomi, catches the heir's eye, it's Serina who takes the fall for the dangerous secret that Nomi has been hiding.

Now trapped in a life she never wanted, Nomi has only one way to save Serina: surrender to her role as a Grace until she can use her position to release her sister. This is easier said than done. A traitor walks the halls of the palace, and deception lurks in every corner. But Serina is running out of time, imprisoned on an island where she must fight to the death to survive and one wrong move could cost her everything.
From the moment I saw the synopsis, I knew I wanted this book.
The description itself is so deliciously dramatic and intriguing that it already has me on the edge of my seat.
Tracy Banghart has a master's degree in Publishing and an unhealthy affection for cupcakes. Her quiet childhood led to a reading addiction, writing obsession, and several serious book boyfriends. She lives a nomadic life as an Army wife with her husband, son, and sundry pets, but somehow every summer she manages to return to a small island in a magical place called Temagami.
Connect with Tracy: Website | Twitter | Facebook | Instagram