My TBR list is always growing and I thought it would be fun to share my anticipation for those books with all of you. This is not my own original meme; it belongs to Breaking the Spine. It specifically spotlights upcoming releases. As it implies in the title, I'll be posting this meme on Wednesdays. Please feel free to comment and let me know what books you guys are waiting on as well
!
This week's theme is fantasy wars with leading ladies!
Onyx and Ivory by Mindee Arnett
Publisher:
Balzer + Bray/HarperCollins
Expected Pub. Date:
May 15, 2018
Buy Links:
Amazon
|
Barnes and Noble
|
Book Depository
They call her Traitor Kate. It's a title Kate Brighton inherited from her father after he tried to assassinate the high king years ago. Now Kate lives as an outcast, clinging to the fringes of society as a member of the Relay, the imperial courier service. Only those most skilled ride for the Relay, and only the fastest survive, for when night falls, the nightdrakes—deadly flightless dragons—come out to hunt. Fortunately, Kate has a secret edge: she is a wilder, born with magic that allows her to influence the minds of animals. But it's this magic that she needs to keep hidden, for being a wilder is forbidden, punishable by death. And it's this magic that leads her to a caravan mysteriously massacred by drakes in broad daylight—the only survivor Corwin Tormaine, the son of the king. Her first love, the boy she swore to forget, the boy who broke her heart when he condemned her father to death.

With their paths once more entangled, Kate and Corwin must put the past behind them. The threat of drakes who attack in the daylight is only the beginning of a darker menace stirring in the kingdom of Rime—one whose origins have dire implications for Kate's father's crimes and will lead both Kate and Corwin into the middle of a brewing civil war.

Acclaimed author Mindee Arnett's stunning new novel thrusts readers into a beautiful, expansive, and dangerous new world—one where trust is rare, magic is commonplace, and little is as it seems.
First loves turned enemies... and then turned back into lovers... maybe?
This book has been getting a lot of buzz lately and I'm super excited to get my hands on it.
YA Author of THE NIGHTMARE AFFAIR, a contemporary fantasy coming March 5, 2013 from Tor Teen (Macmillan) and AVALON, a YA sci-fi thriller coming Winter 2014 from Balzer+Bray (HarperCollins). Represented by the fabulous Suzie Townsend of New Leaf Literary. Addicted to jumping horses and telling tales of magic, the macabre, and outer space.
Connect with Mindee: Website | Twitter | Facebook | Tumblr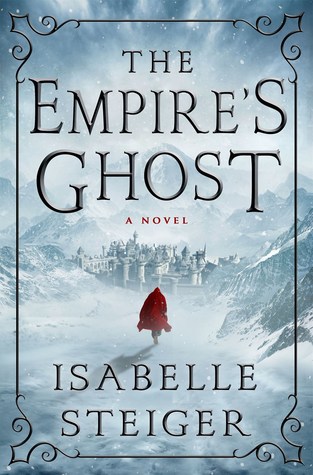 The Empire's Ghost by Isabelle Steiger
Publisher: Thomas Dunne Books (Macmillan)
Expected Pub. Date: May 16th, 2017
Isabelle Steiger has crafted a powerful and masterful debut with The Empire's Ghost, the first book in a haunting new epic fantasy series.

The empire of Elesthene once spanned a continent, but its rise heralded the death of magic. It tore itself apart from within, leaving behind a patchwork of kingdoms struggling to rebuild.

But when a new dictator, the ambitious and enigmatic Imperator Elgar, seizes power in the old capital and seeks to recreate the lost empire anew, the other kingdoms have little hope of stopping him. Prince Kelken of Reglay finds himself at odds with his father at his country's darkest hour; the marquise of Esthrades is unmatched in politics and strategy, but she sits at a staggering military disadvantage. And Issamira, the most powerful of the free countries, has shut itself off from the conflict, thrown into confusion by the disappearance of its crown prince and the ensuing struggle for succession.

Everything seems aligned in Elgar's favor, but when he presses a band of insignificant but skilled alley-dwellers into his service for a mission of greatest secrecy, they find an unexpected opportunity to alter the balance of power in the war. Through their actions and those of the remaining royals, they may uncover not just a way to defeat Elgar, but also a deeper truth about their world's lost history.
The cover is absolutely gorgeous! And it sounds like the epic fantasy I have been needing in my life.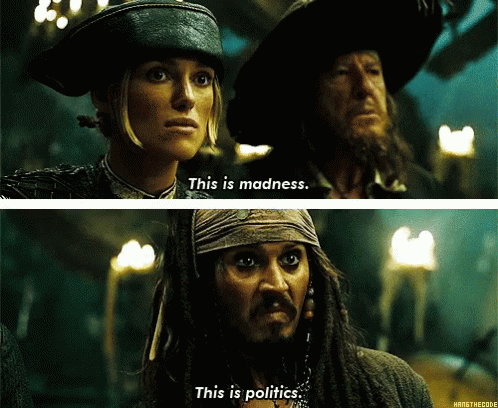 I'm looking forward to the politics, the magic, the royals, all of it.
Isabelle Steiger was born in the city and grew up in the woods. She received her first notebook when she was eight, and she's been filling them up ever since. She lives in New York, though her erstwhile companion, a very moody gray cat, has since retired and moved to Florida. The Empire's Ghost is her first novel.
Are these fantasies on your TBRs? Is this the first time you're hearing about them? Let me know!