My TBR list is always growing and I thought it would be fun to share my anticipation for those books with all of you. This is not my own original meme; it belongs to Breaking the Spine. It specifically spotlights upcoming releases. As it implies in the title, I'll be posting this meme on Wednesdays. Please feel free to comment and let me know what books you guys are waiting on as well!
This week's books are about culturally rich fantasies!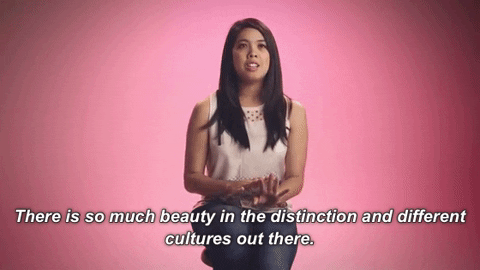 Expected Pub. Date:
June 5th, 2018
Buy Links:
Amazon
|
Barnes and Noble
|
Book Depository
As a slave in the Kipchak Khanate, Jinghua has lost everything: her home, her family, her freedom … until she finds herself an unlikely conspirator in the escape of Prince Khalaf and his irascible father as they flee from their enemies across the vast Mongol Empire. On the run, with adversaries on all sides and an endless journey ahead, Jinghua hatches a scheme to use the Kipchaks' exile to return home, a plan that becomes increasingly fraught as her feelings for Khalaf evolve into a hopeless love.

Jinghua's already dicey prospects take a downward turn when Khalaf seeks to restore his kingdom by forging a marriage alliance with Turandokht, the daughter of the Great Khan. As beautiful as she is cunning, Turandokht requires all potential suitors to solve three impossible riddles to win her hand—and if they fail, they die.

Jinghua has kept her own counsel well, but with Khalaf's kingdom—and his very life—on the line, she must reconcile the hard truth of her past with her love for a boy who has no idea what she's capable of ... even if it means losing him to the girl who'd sooner take his life than his heart.

THE BIRD AND THE BLADE is a lush, powerful story of life and death, battles and riddles, lies and secrets from debut author Megan Bannen.
Fantasy? Check. Asian-inspired? Check. A relationship that sounds like it's going to wreck me? Check.
Megan Bannen is a librarian and the author of The Bird and the Blade. In her spare time, she collects graduate degrees from Kansas colleges and universities. While most of her professional career has been spent in public libraries, she has also sold luggage, written grants, and taught English at home and abroad. She lives in the Kansas City area with her husband, their two sons, and a few too many pets with literary names.

Megan is represented by Holly Root of Root Literary.
Connect with Megan: Website | Twitter | Facebook | Instagram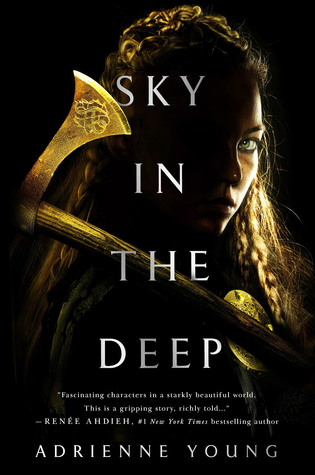 Sky in the Deep by Adrienne Young
Publisher: Wednesday Books (Macmillan)
Expected Pub. Date: April 24th, 2018
Buy Links:
Amazon
|
Barnes and Noble
|
Book Depository
The lush, vivid world that's brought to life in Adrienne Young's debut novel is part Wonder Woman, part Vikings―and all heart.

Raised to be a warrior, seventeen-year-old Eelyn fights alongside her Aska clansmen in an ancient, rivalry against the Riki clan. Her life is brutal but simple: train to fight and fight to survive. Until the day she sees the impossible on the battlefield―her brother, fighting with the enemy―the brother she watched die five years ago.

Eelyn loses her focus and is captured. Now, she must survive the winter in the mountains with the Riki, in a village where every neighbor is an enemy, every battle scar possibly one she delivered. But when the Riki village is raided by a ruthless clan settling in the valley, Eelyn is even more desperate to get back to her beloved family.

She is given no choice but to trust Fiske, her brother's friend. They must do the impossible: unite the clans to fight together, or risk being slaughtered one by one. Driven by a love for her clan and her growing love for Fiske, Eelyn must confront her own definition of loyalty and family to find a way to forgive her brother while daring to put her faith in the people she's spent her life hating.
"Part Wonder Woman and part Vikings." Yes.
This book has amazing blurbs from some of my favorite authors such as Roshani Chokshi and Renee Ahdieh. This book is going to slay. Quite literally.
Adrienne Young is a born and bred Texan turned California girl. She is a foodie with a deep love of history and travel and a shameless addiction to coffee. When she's not writing, you can find her on her yoga mat, scouring antique fairs for old books, sipping wine over long dinners, or disappearing into her favorite art museums. She lives with her documentary filmmaker husband and their four little wildlings beneath the West Coast sun.
Connect with Adrienne: Website | Twitter | Instagram | Facebook | Pinterest
What about you guys? Have you heard of these books? Are they are on your TBR? Let me know!