My TBR list is always growing and I thought it would be fun to share my anticipation for those books with all of you. This is not my own original meme; it belongs to Breaking the Spine. It specifically spotlights upcoming releases. As it implies in the title, I'll be posting this meme on Wednesdays. Please feel free to comment and let me know what books you guys are waiting on as well!
With the weather finally getting colder, I decided to warm all of you up this week with two July 2018 fantasies!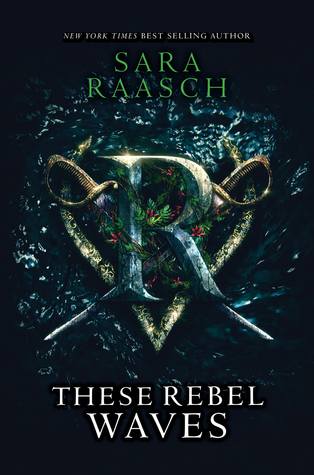 These Rebel Waves by Sara Raasch
Publisher: Balzer + Bray (HarperCollins Publishers)
Expected Pub. Date: July 3rd, 2018
Buy Links:
Book Depository
Adeluna is a soldier. Five years ago, she helped the magic-rich island of Grace Loray overthrow its oppressor, Argrid, a country ruled by religion. But adjusting to postwar life has not been easy. When an Argridian delegate vanishes during peace talks with Grace Loray's new Council, Argrid demands brutal justice—but Lu suspects something more dangerous is at work.

Devereux is a pirate. As one of the outlaws called stream raiders who run rampant on Grace Loray, he pirates the island's magic plants and sells them on the black market. But after Argrid accuses raiders of the diplomat's abduction, Vex becomes a target. An expert navigator, he agrees to help Lu find the Argridian—but the truth they uncover could be deadlier than any war.

Benat is a heretic. The crown prince of Argrid, he harbors a secret obsession with Grace Loray's forbidden magic. When Ben's father, the king, gives him the shocking task of reversing Argrid's fear of magic, Ben has to decide if one prince can change a devout country—or if he's building his own pyre.

As conspiracies arise, Lu, Vex, and Ben will have to decide who they really are . . . and what they are willing to become for peace.
A female soldier, a pirate, and a prince on a journey to uncover magic and secrets?!
Also, the cover is FABULOUS!
Sara Raasch has known she was destined for bookish things since the age of five, when her friends had a lemonade stand and she tagged along to sell her hand-drawn picture books too.

Not much has changed since then — her friends still cock concerned eyebrows when she attempts to draw things and her enthusiasm for the written word still drives her to extreme measures.

She is the New York Times Bestselling author of the YA fantasy trilogy SNOW LIKE ASHES and the YA fantasy Stream Raiders series (coming soon). Neither features her hand-drawn pictures.

If you wanna see her freak out, mention Assassin's Creed, Zutara, Jelsa, or Captive Prince.
Connect with Sara: Website | Twitter | Pinterest | YouTube | Wattpad
Expected Pub. Date: July 31st, 2018
Buy Links:
Amazon
|
Barnes and Noble
In the ancient river kingdom, touch is a battlefield, bodies the instruments of war. Seventeen-year-old Mia Rose has pledged her life to hunting Gwyrach: women who can manipulate flesh, bones, breath, and blood.

Not women. Demons. The same demons who killed her mother without a single scratch.

But when Mia's father suddenly announces her marriage to the prince, she is forced to trade in her knives and trousers for a sumptuous silk gown. Only after the wedding goes disastrously wrong does she discover she has dark, forbidden magic—the very magic she has sworn to destroy.
Let this synopsis be a lesson to everyone, when you force a girl into a marriage that she didn't choose, you'll awaken her magic and she might destroy you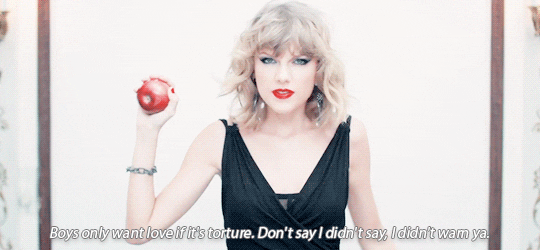 Bree Barton is a writer in Los Angeles. When she's not lost in whimsy, she works as a ghostwriter and dance teacher to teen girls. She is on Instagram and YouTube as Speak Breely, where she posts funny videos of her melancholy dog.

Bree is not a fan of corsets.
Connect with Bree: Website | Instagram | YouTube
What do you guys think of these books? Have you heard of them before? Are they on your TBR? Let me know!