My TBR list is always growing and I thought it would be fun to share my anticipation for those books with all of you. This is not my own original meme; it belongs to Breaking the Spine. It specifically spotlights upcoming releases. As it implies in the title, I'll be posting this meme on Wednesdays. Please feel free to comment and let me know what books you guys are waiting on as well!
This week, I'm waiting on two books set under the sea, because quite frankly...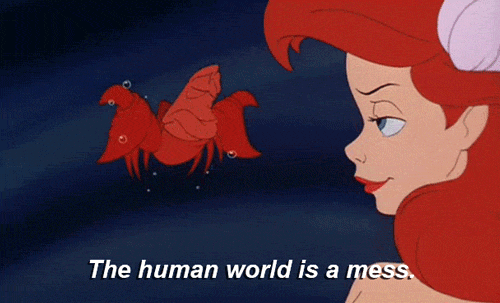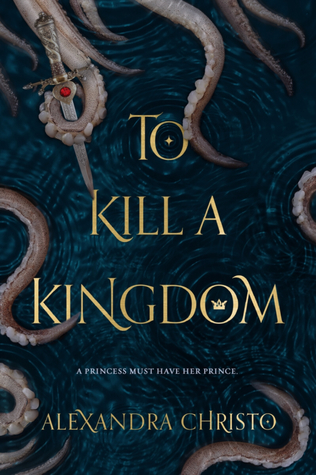 To Kill a Kingdom by Alexandra Christo
Publisher: Feiwel & Friends
Pub. Date: March 6th, 2018
Princess Lira is siren royalty and the most lethal of them all. With the hearts of seventeen princes in her collection, she is revered across the sea. Until a twist of fate forces her to kill one of her own. To punish her daughter, the Sea Queen transforms Lira into the one thing they loathe most—a human. Robbed of her song, Lira has until the winter solstice to deliver Prince Elian's heart to the Sea Queen or remain a human forever.

The ocean is the only place Prince Elian calls home, even though he is heir to the most powerful kingdom in the world. Hunting sirens is more than an unsavory hobby—it's his calling. When he rescues a drowning woman in the ocean, she's more than what she appears. She promises to help him find the key to destroying all of sirenkind for good—But can he trust her? And just how many deals will Elian have to barter to eliminate mankind's greatest enemy?
A siren leading lady that eats the hearts of princes...
The deception! The intrigue! I just can't stand waiting for it. Thankfully, I picked this beauty up at NYCC and I will be reading it ASAP!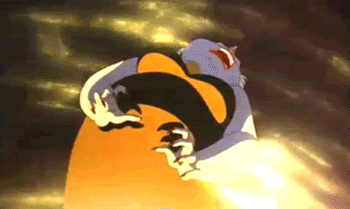 Alexandra Christo

decided to write books when she was four and her teacher told her she couldn't be a fairy. She has a BA in Creative Writing and works as a copywriter in London, both of which make her sound more grown up than she feels. When she's not busy making up stories, she can be found buying far too many cushions and organizing food crawls all over the city.




Alexandra currently lives in Hertfordshire with an abundance of cacti (because they're the only plants she can keep alive).
Connect with Alexandra: Twitter | Instagram | Pinterest
Sea Witch by Sarah Henning
Publisher: Katherine Tegen Books
Pub. Date: July 31st, 2018
Ever since her best friend, Anna, drowned, Evie has been an outcast in her small fishing town. A freak. A curse. A witch.

When a girl with an uncanny resemblance to Anna appears offshore and, though the girl denies it, Evie is convinced that her best friend actually survived. That her own magic wasn't so powerless after all. And, as the two girls catch the eyes—and hearts—of two charming princes, Evie believes that she might finally have a chance at her own happily ever after.

But her new friend has secrets of her own. She can't stay in Havnestad, or on two legs, unless Evie finds a way to help her. Now Evie will do anything to save her friend's humanity, along with her prince's heart—harnessing the power of her magic, her ocean, and her love until she discovers, too late, the truth of her bargain.

The rise of Hans Christian Andersen's iconic villainess is a heart-wrenching story of friendship, betrayal, and a girl pushed beyond her limits—to become a monster.
Isn't this cover beautiful?!
And while
To Kill a Kingdom
sounds like a retelling of
The Little Mermaid
,
Sea Witch
is flat out telling us so, and...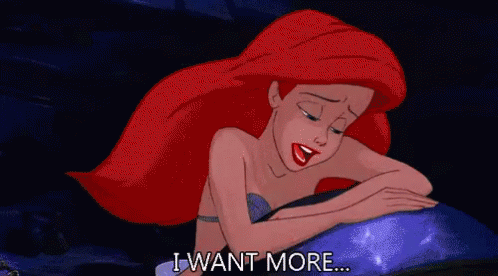 Sarah Henning is a recovering journalist who has worked for the Palm Beach Post, Kansas City Star and Associated Press, among others. While in South Florida, Sarah lived and worked through five hurricanes, which gave her an extreme respect for the ocean. When not writing, she runs ultramarathons, hits the playground with her two kids and hangs out with her husband Justin, who doubles as her long-suffering IT department. Sarah lives in Lawrence, Kansas, which, despite being extremely far from the beach, happens to be pretty cool.
Are these two watery 2018 releases on your TBR? Or is this the first time you're hearing about them? Let me know your thoughts in the comments below! :)