Warcross (Warcross #1) by Marie Lu
Narrated by:
Nancy Wu
Format:
Audiobook
Pub. Date:
September 12, 2017
Publisher:
G.P Putnam's Sons/Penguin Random House
Buy Links
:
Amazon
|
Barnes and Noble
|
Book Depository
For the millions who log in every day, Warcross isn't just a game—it's a way of life. The obsession started ten years ago and its fan base now spans the globe, some eager to escape from reality and others hoping to make a profit. Struggling to make ends meet, teenage hacker Emika Chen works as a bounty hunter, tracking down Warcross players who bet on the game illegally. But the bounty-hunting world is a competitive one, and survival has not been easy. To make some quick cash, Emika takes a risk and hacks into the opening game of the international Warcross Championships—only to accidentally glitch herself into the action and become an overnight sensation.

Convinced she's going to be arrested, Emika is shocked when instead she gets a call from the game's creator, the elusive young billionaire Hideo Tanaka, with an irresistible offer. He needs a spy on the inside of this year's tournament in order to uncover a security problem . . . and he wants Emika for the job. With no time to lose, Emika's whisked off to Tokyo and thrust into a world of fame and fortune that she's only dreamed of. But soon her investigation uncovers a sinister plot, with major consequences for the entire Warcross empire.
I hate to say it, but I was pretty disappointed with Warcross. In fact, I would say that it was my least favorite of all the Marie Lu books that I've read. Honestly, if there was a formula for YA novels, this book is it. A quirky, "different from other girls" MC who is down on her luck and has resorted to criminal activity in order to survive is "whisked off to Tokyo and thrust into a world of fame and fortune." Which I wouldn't even mind if I felt that somehow this was a new spin on a classic trope, but there wasn't enough new about it for me to be able to ignore its derivative plot.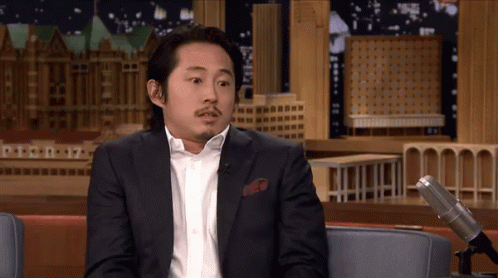 To be frank, this book is so different from what I'm used to from Marie Lu. The development of the characters and the world-building were lacking and I was left with more questions than answers. I never had a moment of satisfaction, or even a single feeling of an awe while reading. It's one of those books where I was rooting for the antagonist because I found it difficult to cheer for the main characters.
That being said, I don't hate this book and I don't regret reading it... for the most part. I was interested in Emika and Hideo's backstories, and I was involved in the plot enough to want to know what happens at the end. And even though I'm not sure what kind of turn this story will be taking, I'm curious to see where this duology leads. Therefore I'll probably read the next book, but I also really hope it will be an improvement from this one.
Nancy Wu did a great job! I was impressed by how well she was able to change her voice for all of the different characters. Wu really knows how to capture the mood and action of the book, and she really suited the voice of Emika. I will definitely be on the lookout for future audiobooks she narrates!
1) I loved the diversity of the characters. One of the best thing about video games is that they bring all kinds of people together from around the world, and this book truly highlights that. There are characters who are in wheelchairs, from different countries, from different social standings, and Warcross is the equalizer. I think this is something that could be explored more when it comes to video games being part of the plot in books.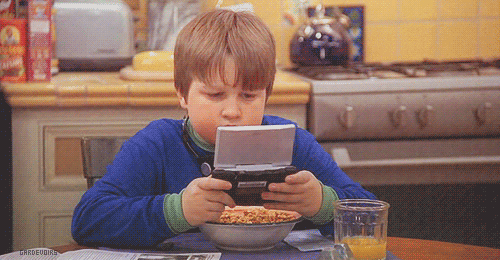 2) This one is an easy read. If you're looking for a good in-between book that will entertain you without it putting a lot of emotional strain on you, this might be the one for you!
3) Emmy and Hideo have a couple of steamy scenes that made me swoon a bit! Nothing above PG-13 though!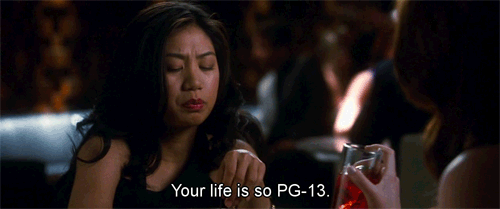 1) This book was so predictable. There was nothing about it that really surprised me, startled me, or even made me read on with fervor. I basically anticipated every turn, every change of course. Just... everything.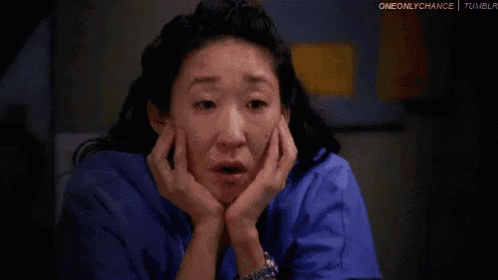 2) The world-building for the game Warcross was very lax, which is totally unlike Marie Lu! I didn't quite understand what kind of game Warcross was because it seemed to be a jumble of a bunch of different games at once. For my fellow gamers, imagine Super Smash Brothers crossed with Mario Kart, League of Legends, and the outdoor game, Capture the Flag. It just felt all over the place without a lot of definition as to what the actual point was. The rules were pretty vague, except that each team's goal was to get the other team's "artifact" (that in my mind looked like a Rupee from The Legend of Zelda) to win the game.
3) It's not a much of a spoiler to say that the main romance in this book is between Hideo and Emika, but sadly, I didn't feel any chemistry. I understood why Emika idolized Hideo, but as for what made them like each other, I just wasn't feeling it. Their development was rushed from when Emika starts working for Hideo, and then after a couple of meetings—they're a couple! Can a relationship hypothetically happen that way? Of course. Do I want to read about relationships like that? Not really. It's just not my thing. I wouldn't have minded it if I could feel the passion and instant attraction between the two of them, but it felt very flat. They simply seemed like great friends (out of nowhere)... that just happened to make-out occasionally.
4) I didn't care about the side characters at all. They were pretty one-dimensional for the most part. Even though Emika is surrounded by friends that help her out with her various tasks, I didn't feel as if I really knew them, and I certainly didn't care if they were around or not. In fact, if they all would have dropped dead, it literally wouldn't have bothered me in the slightest.
5) While I do think Hideo is a sexy character, I think I would have preferred if he was Japanese, but without a British accent. The explanation is that he's Japanese, spent his childhood in Japan, but he went to school in Britain, so now he has a British accent. While this may be plausible... I think it was just to give him more sexy points, and honestly, he didn't need it.
It is hard to describe loss to someone who has never experienced it, impossible to explain all the ways it changes you. But for those who have, not a single word is needed.