My TBR list is always growing and I thought it would be fun to share my anticipation for those books with all of you. This is not my own original meme; it belongs to Breaking the Spine. It specifically spotlights upcoming releases. As it implies in the title, I'll be posting this meme on Wednesdays. Please feel free to comment and let me know what books you guys are waiting on as well!
This time of year definitely calls for magical books, so this week I'm sharing two fantasies with you!
Publisher: Flatiron Books/Macmillan
Expected Pub. Date: May 29, 2018
Stephanie Garber's limitless imagination takes flight once more in the colorful, mesmerizing, and immersive sequel to the bestselling and breakout debut Caraval, following Scarlett's younger sister, Tella, on a journey to the empire's capital to fulfill a mysterious bargain.
The brief summary of this book and this gorgeous cover is all we know about Legendary, the companion novel to Caraval, and it's not enough!
However, I will have to accept it for now but I am all kinds of excited because I LOVED Caraval, and I'm extremely excited to have a book from Tella's POV!
Stephanie Garber loves Disneyland because it's the one place on earth where she feels as if the fantastical stories she loves to write about could actually come to life. When she's not writing young adult fantasy, she teaches creative writing at a private college in northern California, where she's known for turning assignments into games and taking students on field trips that involve book signings. Caraval is her first novel for young adults. She would love to hear from you on social media.
Connect with Stephanie: Website | Twitter | Facebook | Pinterest
Publisher: Scholastic Press
Expected Pub. Date: February 27, 2018
Nothing is as it seems in the kingdom of Antora. Kestra Dallisor has spent three years in exile in the Lava Fields, but that won't stop her from being drawn back into her father's palace politics. He's the right hand man of the cruel king, Lord Endrick, which makes Kestra a valuable bargaining chip. A group of rebels knows this all too well — and they snatch Kestra from her carriage as she reluctantly travels home.




The kidnappers want her to retrieve the lost Olden Blade, the only object that can destroy the immortal king, but Kestra is not the obedient captive they expected. Simon, one of her kidnappers, will have his hands full as Kestra tries to foil their plot, by force, cunning, or any means necessary. As motives shift and secrets emerge, both will have to decide what — and who — it is they're fighting for.




Jennifer A. Nielsen introduces us to an unforgettable new heroine in this epic tale of treachery and intrigue, love and deceit.
I haven't read any of Jennifer A. Nielsen's previous books yet, but I'm extremely excited about this one!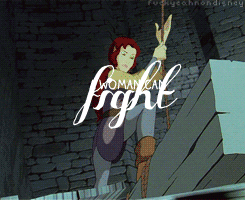 The summary of this book brought to mind the story of Le Morte D'Arthur so I'm really intrigued by that idea, and I'm curious if there are any ties to that.
Jennifer lives at the base of a very tall mountain in Northern Utah with her husband, three children, and a naughty puppy. She loves the smell of rainy days, hot chocolate, and old books, preferably all at once. She is a former speech teacher, theater director, and enjoyed a brief but disastrous career as a door-to-door pollster. In her spare time, Jennifer tends to panic, wondering what she has forgotten to do that has allowed her any spare time.
Connect with Jennifer: Website | Twitter | Facebook
Are you guys excited for these books? Is this the first time you're hearing about them? Let me know!