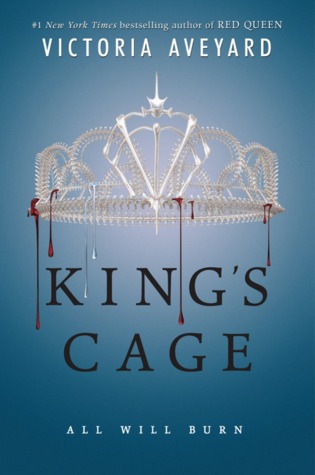 Publisher: HarperTeen
Pub. Date: February 7th, 2017
In this breathless third installment to Victoria Aveyard's bestselling Red Queen series, allegiances are tested on every side. And when the Lightning Girl's spark is gone, who will light the way for the rebellion?

Mare Barrow is a prisoner, powerless without her lightning, tormented by her lethal mistakes. She lives at the mercy of a boy she once loved, a boy made of lies and betrayal. Now a king, Maven Calore continues weaving his dead mother's web in an attempt to maintain control over his country—and his prisoner.

As Mare bears the weight of Silent Stone in the palace, her once-ragtag band of newbloods and Reds continue organizing, training, and expanding. They prepare for war, no longer able to linger in the shadows. And Cal, the exiled prince with his own claim on Mare's heart, will stop at nothing to bring her back.

When blood turns on blood, and ability on ability, there may be no one left to put out the fire—leaving Norta as Mare knows it to burn all the way down.
To say I was immensely disappointed with this book would be a monumental understatement. For the first three-fourths of it, I was totally underwhelmed and basically just . . . waiting. Waiting for Mare to break out of Maven's grasp, waiting for her reunion with Cal, and waiting for any hint of the action and intrigue that I loved so much in Red Queen—but none of those things happen until the last third of the novel! That simply wasn't enough to redeem this book. Overall, this was just one big whine-fest. Ideally? I was imagining banging Mare and Cameron's heads together and knocking them both out.
However, Mare and Cal are so adorable in this book until the very last second . . . when their ship literally goes to hell. I'm so angry about this in particular because most of Cal's character growth and development are completely destroyed in the last few pages, and it was so frustrating and totally unnecessary. I am now officially concerned that I'm going to end up hating how this series ends. I'll still read the series conclusion though, since I've stuck around for this long.
This audiobook is narrated by Amanda Dolan (Mare's POV), Adenrele Ojo (Cameron's POV), and Erin Spencer (Evangeline's POV). I was fine with both Amanda and Adenrele's performances, but Erin's voice literally hurt my ears. She sounds like a creepy doll from my nightmares. It's possible that's how she was told to narrate this so I won't write her off completely based solely on this audiobook, but her parts were terrible.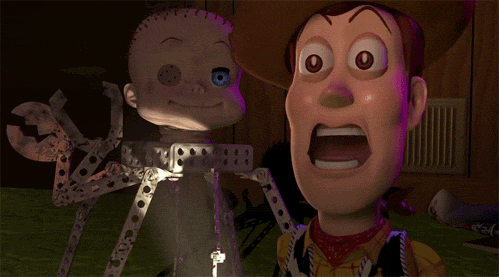 1)
While I don't ship Maven with Mare,
I did enjoy learning more about Maven and his history.
There is a twist to his personality that I'm not going to give away that was very surprising. It made me feel for him more. His backstory with his mom is truly insane, and while I'm not going to spoil it for you, I
will
say that this was
the most interesting part of this book's entirety
.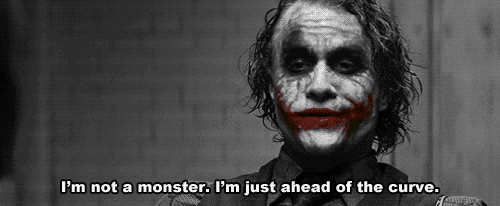 2)
Despite my feelings about the way this book ends, I still ship Mare and Cal. They were
so sweet and epic
in this book.
I got the same feels from them that I had from Red Queen.
Seeing how Cal was doing everything he could to get Mare back, and all the shit he went through . . . it was so touching.
3) The last fourth of the book was a total adrenaline rush.
I was on the edge of my seat and felt like I couldn't catch my breath. There were curveballs and angst and excitement, and it was awesome.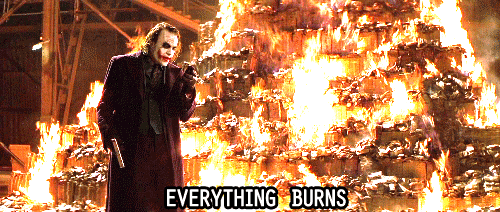 1) This majority of the book (a.k.a the first 75% of it) was so freaking boring and slow.
There was soooo much BLAH to wade through just to get to something interesting. It read very much like a painful case of the dreaded "second book slump," despite it being the third book, but you get my point! I just kept waiting for something,
anything
, to happen, but the book only really picked up in the last fourth of the story. Shit like this is exactly why long series and extremely large books concern me.
2)
The ending.
I am
not
happy at all with how Cal and Mare end this novel. I'm mad at Cal, I'm mad at Mare.
I just hate what is happening to this ship.
Honestly, why was it important to destroy three books worth of Cal's character development? I mean, I understand why he felt torn because he was a part of both worlds, but what he did at the end . . . it was just horrible and
absolutely out-of-character.
3)
As compelling as her story is,
I simply couldn't connect with Cameron
. In fact, I found her annoying, needlessly difficult, and
I was constantly wanting to fast-forward through her sections
. I understand how hard her situation is, but the writing didn't make me
feel
anything towards her except frustration and impatience.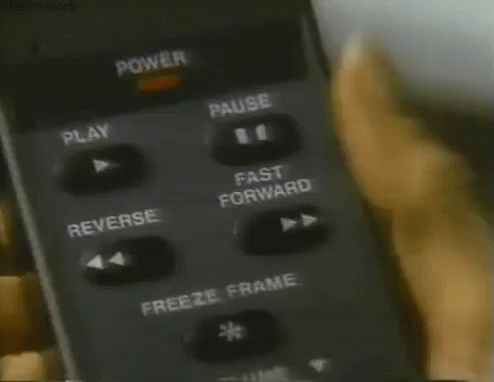 I thought I knew what heartbreak was. I thought that was what Maven did to me. When he stood and left me kneeling. When he told me everything I ever thought him to be was a lie. But then, I believed I loved him.

I know now, I didn't know what love was. Or what even the echo of heartbreak felt like.

To stand in front of a person who is your whole world and be told you are not enough. You are not the choice. You are a shadow to the person who is your sun.
I love your brother, Maven. You were right. You are only a shadow, and who looks at shadows when they have flame? Who would ever choose a monster over a god?