My TBR list is always growing and I thought it would be fun to share my anticipation for those books with all of you. This is not my own original meme; it belongs to Breaking the Spine. It specifically spotlights upcoming releases. As it implies in the title, I'll be posting this meme on Wednesdays. Please feel free to comment and let me know what books you guys are waiting on as well
!
This week's theme: Badass Asian Fantasies . . . and fire! Lots of it!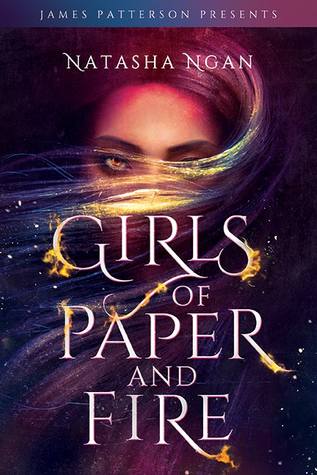 Girls of Paper and Fire by Natasha Ngan
Publisher:
Jimmy Patterson Books
Pub. Date:
October 23, 2018
Buy Links:
Amazon
|
Barnes and Noble
|
Book Depository
Each year, eight beautiful girls are chosen as Paper Girls to serve the king. It's the highest honor they could hope for...and the most demeaning. This year, there's a ninth. And instead of paper, she's made of fire.




In this richly developed fantasy, Lei is a member of the Paper caste, the lowest and most persecuted class of people in Ikhara. She lives in a remote village with her father, where the decade-old trauma of watching her mother snatched by royal guards for an unknown fate still haunts her. Now, the guards are back and this time it's Lei they're after — the girl with the golden eyes whose rumored beauty has piqued the king's interest.




Over weeks of training in the opulent but oppressive palace, Lei and eight other girls learns the skills and charm that befit a king's consort. There, she does the unthinkable — she falls in love. Her forbidden romance becomes enmeshed with an explosive plot that threatens her world's entire way of life. Lei, still the wide-eyed country girl at heart, must decide how far she's willing to go for justice and revenge.
Is that cover stunning or what? I can't just stop staring at it because it's just so freaking beautiful. Also, what this synopsis doesn't tell you (but I've read about this online) is that the "forbidden romance" is the love between two female concubines...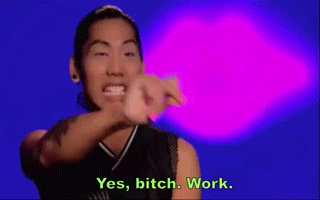 I never knew I needed this story in my life but now that I have had my eyes opened, I need this book immediately.
Natasha Ngan is part young-adult author, part yoga-teacher, part habitual nap-taker. She grew up between Malaysia and the UK, speaking Chinese with her mother mainly as a way to talk about people without them understanding. She studied Geography at the University of Cambridge and later worked as a fashion blogger, social media consultant and freelance writer.

Natasha recently moved to Paris, where she likes to imagine she drifts stylishly from brasserie to brasserie, notepad in one hand and wineglass in the other. In reality, she mostly spends her time lost on the metro and offending locals with her French.




She is represented by Taylor Haggerty at Root Literary. Her YA novels THE ELITES and THE MEMORY KEEPERS are out now from Hot Key Books, and GIRLS OF PAPER AND FIRE will be published in Fall 2018 by Little Brown.
For Muse of Fire by Heidi Heilig
Publisher:
Greenwillow Books
Pub. Date:
September 25, 2018
Buy Links:
Amazon
|
Barnes and Noble
|
Book Depository
First in a fantasy trilogy that blends the cultures of South Asia and colonial-era France and features a girl with powers to bind the souls of the dead.




In a land ruled by a terrible tyrant and torn apart by threats of war and rebellion, Jetta and her family are known for their beautiful, almost magical, puppet shows. The trick is to make the puppets appear to move without sticks or strings. But the truth is Jetta has a secret ability that allows her to see the recently deceased and bind them to her puppets using her own blood. When the family's talents land them a coveted performance spot aboard a royal ship to Aquitan — a ship that is rumored to have a magical spring that cures all ailments — Jetta makes it her mission to uncover the cure for herself. Along the way, she meets a young smuggler with secrets of his own to protect, and Jetta finds herself face-to-face with difficult truths and impossible decisions that will change everything.
"Jetta has a secret ability that allows her to see the recently deceased and bind them to her puppets using her own blood"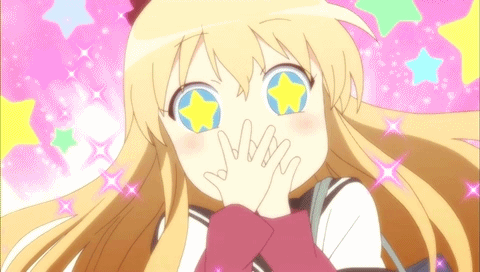 The female MCs are really killing it this week with their badassery. I'm pretty sure that this book is going to be a win for me.
Heidi Heilig grew up in Hawaii where she rode horses and raised peacocks, and then she moved to New York City and grew up even more, as one tends to do. Her favorite thing, outside of writing, is travel, and she has haggled for rugs in Morocco, hiked the trails of the Ko'olau Valley, and huddled in a tent in Africa while lions roared in the dark.




She holds an MFA from New York University in Musical Theatre Writing, of all things, and she's written books and lyrics for shows including The Time Travelers Convention, Under Construction, and The Hole. She lives in Brooklyn with her husband, her son, and their pet snake. They do not own a cat.
What do you guys think? Are they books on your TBR? Is this the first time you're hearing about them? Let me know!