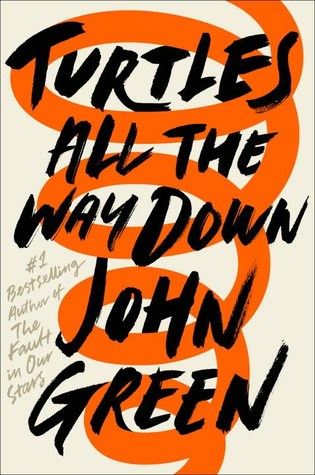 Format: Audiobook
Publisher: Dutton Books for Young Readers (Penguin Random House)
Pub. Date: October 10th, 2017
It's quite rare to find someone who sees the same world you see.

Sixteen-year-old Aza never intended to pursue the mystery of fugitive billionaire Russell Pickett, but there's a hundred-thousand-dollar reward at stake and her Best and Most Fearless Friend, Daisy, is eager to investigate. So together, they navigate the short distance and broad divides that separate them from Russell Pickett's son, Davis.

Aza is trying. She is trying to be a good daughter, a good friend, a good student, and maybe even a good detective, while also living within the ever-tightening spiral of her own thoughts.

In his long-awaited return, John Green, the acclaimed, award-winning author of Looking for Alaska and The Fault in Our Stars, shares Aza's story with shattering, unflinching clarity in this brilliant novel of love, resilience, and the power of lifelong friendship.
Since reading The Fault in Our Stars back in my baby blogger days and despite multiple attempts, I haven't been able to finish any more of John Green's books until Turtles All the Way Down. Granted, I never tried his other books as audiobooks, because for some reason, it's much harder for me to DNF those, but I digress.
So clearly from my rating, you can see that this book definitely wasn't for me. The sad thing is, I love the way mental illness is handled. I have never seen mental illness treated, developed and depicted better than in Turtles All the Way Down. The only reason this is a 1.5 star review and not a 1 star review is because of that. And yet... everything else was so unbelievably lacking.
While I found this to be the least pretentious of all of John Green's works in terms of the writing style, there was still a large emotional disconnect with the characters. The romantic relationships lacked feeling, the friendships seemed superfluous, and the plot was sloppy.
Now I know a lot of people have said that this is John Green's best book, but for me, that's still The Fault in Our Stars.
Kate Rudd did an okay job. I didn't love her but I also didn't necessarily dislike her either. Her voice acting didn't have a lot of range. All of the female characters sounded mostly the same, as did the male characters. At times, it was hard to tell which character was speaking, though I blame the book's writing more than Rudd herself in this case.
1)
As I mentioned before, I was really impressed with how Aza's mental illness was handled in this book. It was so well described that I felt like I was experiencing the same symptoms along with her. The wording and the pacing of these details were emotionally evocative and powerful. This aspect of the book was extremely eye-opening for me.
1) The main thing this book lacks as a whole is depth. While Aza's mental illness is well-fleshed out, everything else is not. The relationships, the characters, the plot—everything.
2) The story itself is really slow, and the ending is incredibly unsatisfying. I know some will disagree with me and say that the ending is realistic that way, but I don't think so. For those of you who haven't read it, the last section of the book switches to the POV of future Aza who basically tells us what happens to everyone in the future. This felt like a total cop-out and made me think that Green didn't know how to really wrap up the plot of the story.
3) Daisy and Aza had almost nothing in common with one another. They have a huge fight in the second half of the novel that undermines their entire friendship, but we never see them really talk out their problems. They just apologize to one another and act like nothing happened... but the issues are still there. It made me completely disconnect from their friendship.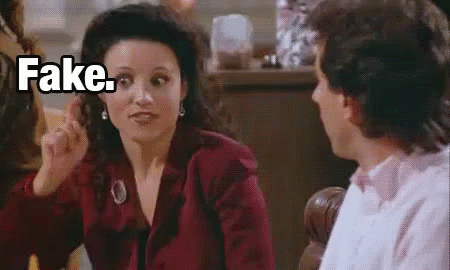 4) I'm still not a fan of John Green's writing style. While I found his writing less pretentious here than in some of his previous books, his characters still speak in such a way that makes them sound like Victorian scholars. Sure, maybe I'm just stupid and don't have a wide vocabulary, but a lot of Green's word choices took me out of the novel and to dictonary.com.
We never really talked much or even looked at each other, but it didn't matter because we were looking at the same sky together, which is maybe even more intimate than eye contact anyway. I mean, anybody can look at you. It's quite rare to find someone who sees the same world you see.
You're both the fire and the water that extinguishes it. You're the narrator, the protagonist, and the sidekick. You're the storyteller and the story told. You are somebody's something, but you are also your you.
What did you guys think of this book? Is it on your TBR? Let me know!