Format:
Audiobook
Audiobook Narrator:
Caitlin Kelly
Publisher:
Little, Brown Books for Young Readers (Hachette Book Group)
Buy Links:
Amazon
|
Barnes and Noble
|
Book Depository
Of course I want to be like them. They're beautiful as blades forged in some divine fire. They will live forever.

And Cardan is even more beautiful than the rest. I hate him more than all the others. I hate him so much that sometimes when I look at him, I can hardly breathe.

Jude was seven years old when her parents were murdered and she and her two sisters were stolen away to live in the treacherous High Court of Faerie. Ten years later, Jude wants nothing more than to belong there, despite her mortality. But many of the fey despise humans. Especially Prince Cardan, the youngest and wickedest son of the High King.

To win a place at the Court, she must defy him--and face the consequences.
In doing so, she becomes embroiled in palace intrigues and deceptions, discovering her own capacity for bloodshed. But as civil war threatens to drown the Courts of Faerie in violence, Jude will need to risk her life in a dangerous alliance to save her sisters, and Faerie itself.
The Cruel Prince has brutal storytelling, beautiful writing, and a stunning setting, and yet, it wasn't my favorite book by any means. I definitely don't regret reading it, and I'm really impressed with Holly Black's writing but there were some major things I didn't enjoy. There were long stretches of time where it really felt like nothing was happening plot-wise. And while the world-building and the writing were fantastic, there were plenty of moments where I just wanted to skip ahead.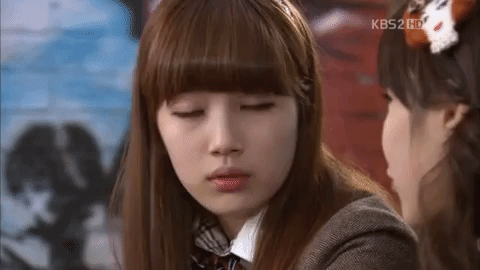 There were multiple times where I was bored and didn't care at all about what was going on. I was emotionally disconnected from the characters and the plot as a whole. Most significantly, I felt extremely conflicted over the romantic element that popped up towards the end of the book. For a moment, I caught myself being into it but upon further thinking, it actually made me pretty uncomfortable . . though honestly, that might have been the point. I will elaborate more on this in the dislikes section of this review.
IMPORTANT NOTE:
I'm posting this review loooooong after I read this book, and even the sequel,
The Wicked King
but I'm happy to report that my problems with
The Cruel Prince
were more or less resolved in the sequel. And even though I still have serious problems with
The Cruel Prince,
I still highly suggest for you guys to read it anyway, just so you can then also read
The Wicked King,
which is an utter masterpiece, filled with deceit and intrigue.
I'll be posting my review of The Wicked King soon so stay tuned!
Caitlin Kelly
did a great job, all her voices for each character made it very clear who was speaking. I enjoyed the music at the start of this audiobook, it was light and mischievous but as the prologue began, it transitioned into battle-sounding music, which took away from the atmosphere and felt distracting. Also, the audio would randomly switch to sounding quieter, and like it was coming through a filter.
Connect with Caitlin: Website

|

Twitter

|

Facebook

|

SoundCloud
1) This is the first Holly Black book I've read so this is the first time I got to experience her writing, and it is beautiful! She truly knows how to make her words flow effortlessly, create distinctive and memorable characters, and to give her world-building an amazingly tangible quality.
2) Speaking of the world-building, it was absolutely masterful. From the first few pages, my mind was immediately transported to the world of Fae. All of the various details—even the tiniest ones—were so seamlessly woven into the story that I felt like I was there.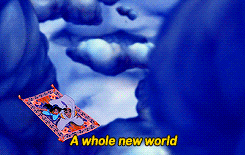 3) I adore that Holly Black shows how people deal with traumatic events differently and develop coping mechanisms. At the start of the novel, Jude and her sisters witness the death of her parents, and as the story progresses, we see all three of them handle it in various ways. The contrast between their ways of dealing with pain and trauma is especially genius because it makes you look at the issue from so many different angles, so you really feel it.
4) The sequel to this book alone makes The Cruel Prince absolutely worth reading. The Wicked King is just that good.
1) The book could have been plotted tighter. There were many times where I felt that I was just there to read about Jude's everyday life. The action picks up towards the end of the book, but I wish it would have happened sooner. There were undoubtedly long stretches where I was incredibly bored.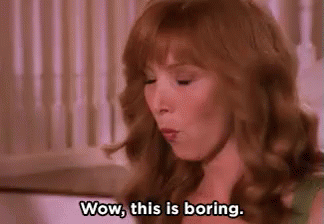 2) I am really against romanticized villains. For example, I'm not a fan of Loki, I never shipped Juliette with Warner (Shatter Me series by Tahereh Mafi), Tamlin and Feyre (A Court of Thorns and Roses by Sarah J. Maas), or Alina and the Darkling (The Grisha Trilogy by Leigh Bardugo). And why? Because it's dangerous thinking. It's part of what teaches people to put up with abusive behavior—both emotional and physical. In this book, there is a couple where one of the people involved is a borderline romanticized villain . . . and what's worse is that for a minute, I was actually able to overlook those aspects and "ship it" until I kept thinking about it, and then I just felt gross. Don't get me wrong, it's not nearly as horrible as some of the other problematic couples I've already mentioned, but it was still an issue for me.
Another Important Note: However, despite all of this, I have already read The Wicked King and I am happy to say that this gets developed more and you guys will see that in my upcoming review.
3) I was so emotionally detached from the story and the characters, that I was looking forward to a war breaking out, simply because I had thought the death of all the characters might be more interesting than their lives.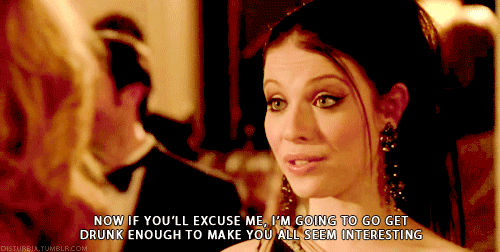 I am going to keep on defying you. I am going to shame you with my defiance.
If you hurt me, I wouldn't cry. I would hurt you back.
" I am tired of caring," I say. " Why should I?"

" Because they could kill you!"

" They better," I say to her. " Because anything less than that isn't going to work."