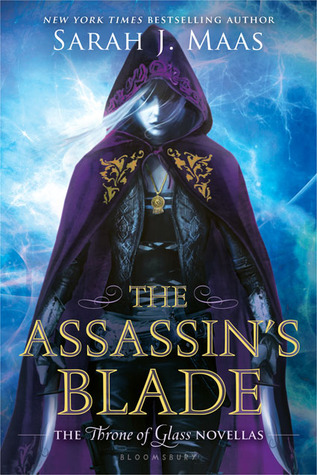 4.5/5 Stars
Details of the Book
Hardcover, 435 pages
Published by Bloomsbury Children's Books
Publication Date: March 4, 2014
Synopsis: Contains all five novellas.
Celaena Sardothien is Adarlan's most feared assassin. As part of the Assassin's Guild, her allegiance is to her master, Arobynn Hamel, yet Celaena listens to no one and trusts only her fellow killer-for-hire, Sam. In these action-packed novellas - together in one edition for the first time - Celaena embarks on five daring missions. They take her from remote islands to hostile deserts, where she fights to liberate slaves and seeks to avenge the tyrannous. But she is acting against Arobynn's orders and could suffer an unimaginable punishment for such treachery. Will Celaena ever be truly free? Explore the dark underworld of this kick-ass heroine to find out.
Before I started this series, so many people told me that I needed to read these novellas first before
Throne of Glass
. I want to take this time to thank all of those people! You guys were
so
right. You cannot go into this series without reading
The Assassin's Blade
first. Without it, you lack the emotional insight you need going into book one and understanding Celaena. However, it wasn't until after I read the first two novellas that I understood why I had to read this book first. They are kind of slow and since I wasn't emotionally attached to Celaena yet, I kept asking myself, "why should I care?" That all changed once I got to
The Assassin and The Desert.
This novella really grabbed onto my heart and sucked me into Celaena's character. From there on, I fell
in love--
particularly with Sam T_T. I've never read any novellas that on their own tangled all my feelings together until this book. I wasn't prepared for the heartache I would experience and it made me really want to jump into the other books in the series.
Strengths/Likes:
1)
Sam and Celaena are so freaking adorable--I love them more than all of the other ships in this series. Their relationship is just beautiful, plain and simple.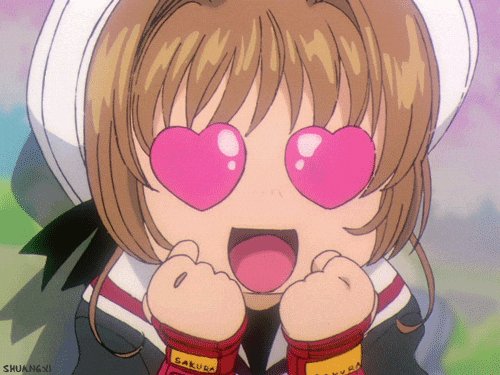 2)
These novellas gave me huge insight into Celaena's soul. I felt really connected to her throughout these stories--even the ones that dragged. Without all of these details about her, I don't think I would love her as much as I do.
3)
Maas really knows how to incorporate a lot of the training details (that make it realistic how amazing of an assassin Celaena is) without drowning out the plot of the stories.
Weaknesses/Dislikes:
1)
The Assassin and The Pirate Lord
and
The Assassin and The Healer
were pretty slow. Although
The Assassin and The Pirate Lord
picked up at the end, it was too late. Both of these novellas didn't grab me enough and had me wondering if I should have just picked up
Throne of Glass
first.
2)
The end of
The Assassin and The Empire.
I'm not going to spoil this but just know that there is a lot of betrayal and heartbreak.
Favorite Quotes/Moments:
1)
Alone with Rolfe, Celaena raised her sword. "Celaena Sardothien, at your service."
The pirate was still staring at her, his face pale with rage. "How
dare
you deceive me?"
She sketched a bow. "I did nothing of the sort. I
told
you I was beautiful." (
The Assassin and The Pirate Lord
).
2)
"Celaena." She looked back at him, her red gown sweeping around her. His eyes shone as he flashed her a crooked grin. "I missed you this summer."
She met his stare unflinchingly, returning the smile as she said, "I hate to admit it, Sam Cortland, but I missed your sorry ass, too." (
The Assassin and The Underworld
).
3)
"I think I preferred it when you wanted to kill me."
"Sometimes I think so, too. Certainly made my life more interesting. I wonder, though--if I'm helping you, does it mean I get to be your Second when you run the Assassin's Guild? Or does it just mean that I can boast that the famed Celaena Sardothien finally finds me worthy?"
She jabbed him with an elbow. "It means you should shut up and pay attention." (
The Assassin and The Underworld
)
4)
He brushed his lips against hers. "I love you," he breathed against her mouth. "And from today onward, I want to never be separated from you. Wherever you go, I go. Even if that means going to Hell itself, wherever you are, that's where I want to be. Forever." (
The Assassin and the Underworld
).
5)
"Despite Sam's protests, she'd quickly snuck in while the bookseller was in the back and spied the receipt ledger behind the desk. Farran hadn't bought books about torture or death or anything wicked. Oh, no. They'd been adventure novels. Novels that
she
had read and enjoyed. The idea of Farran reading them too felt like a violation, somehow." (
The Assassin and The Empire
).
6)
Sam must have seen something like fear in her eyes, because he suddenly shook his head, his shoulders slumping. "Celaena, when you're good and ready to tell me the truth, you'll do it. And no matter what it is, when that day comes, I'll be honored that you trust me enough to do so. But until then, it's not my business, and it's not Arobynn's business. It's not anyone's business but your own." (
The Assassin and The Empire
).