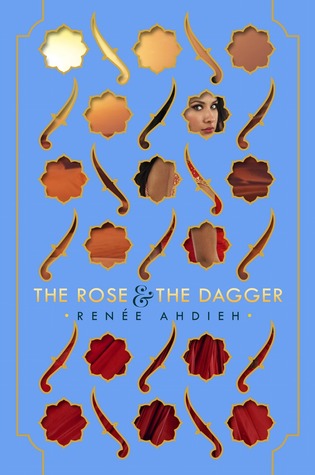 The Rose and The Dagger
(TW&TD #2) by Renée Ahdieh
Paperback ARC, 416 pages
Published by G.P. Putnam's Sons BFYR
Pre-Order:
Amazon
|
B&N
|
Book Depository
I am surrounded on all sides by a desert. A guest, in a prison of sand and sun. My family is here. And I do not know whom I can trust.

In a land on the brink of war, Shahrzad has been torn from the love of her husband Khalid, the Caliph of Khorasan. She once believed him a monster, but his secrets revealed a man tormented by guilt and a powerful curse—one that might keep them apart forever. Reunited with her family, who have taken refuge with enemies of Khalid, and Tariq, her childhood sweetheart, she should be happy. But Tariq now commands forces set on destroying Khalid's empire. Shahrzad is almost a prisoner caught between loyalties to people she loves. But she refuses to be a pawn and devises a plan.

While her father, Jahandar, continues to play with magical forces he doesn't yet understand, Shahrzad tries to uncover powers that may lie dormant within her. With the help of a tattered old carpet and a tempestuous but sage young man, Shahrzad will attempt to break the curse and reunite with her one true love.
Why, oh why does this have to be the end? I will never get tired of Shazi and Khalid, and just like with The Wrath & The Dawn, I wanted to reread this book immediately after I finished it!
Renée really knows how to jerk her readers around and scare the hell out of them! I mean, look at my updates while I was reading! I was an emotional mess XD
This is not a book that you sit back and relax with. No, no . . . while reading, you'd better have a box of tissues and some painkillers for the impending chest pains.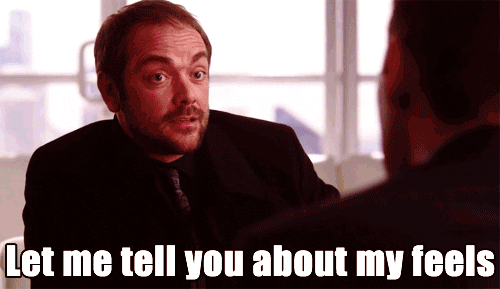 Shazi and Khalid are still adorable, and all of their scenes are going to make you swoon. Oh, and I love Shazi, I idolize her so freaking much; I just want to be her! Regardless of the situation, she always seems in-control and confident.
Bottom line is that this book is amazing and if you loved The Wrath and The Dawn, you're going to love The Rose & The Dagger.
1)
I will forever love Shazi. She is definitely one of my role models, and I wish I could just be her because she's so sassy and confident.
2)
Oh Khalid, how much I adore you. He is
so
dreamy, that whenever he's in a scene or I'm reading from his POV, you can bet that I'm a total fangirling mess.
3) Well, I love Shazi and I love Khalid, and together, I love them even more. They are a good balance to one another and they bring out the best qualities in each other. I also love how in their relationship, they're equals. She saves him, and he saves her. Neither one is weak, and they both need each other.
4) Renée's writing is as amazing as ever. She really knows how to capture her character's voices, so it was easy for me to distinguish whose head I was in. Just like The Wrath and The Dawn, this book is written from several different POVs, but it's not overdone and it truly gives the reader a full and well-rounded picture of the entire plot.
5) I really love that we get to learn more about Irsa and her relationship with Shazi. There aren't a lot of sister relationships in YA and this is a breath of fresh air. You even get to see another side to Shazi in seeing her relationship with her sister.
1)
I wish that Jalal and Despina had more page time in
The Rose & The Dagger
. I love these two and I wish we had more of them.
2) S
ome of the problems in the book were resolved rather easily. Things that seemed hopeless or difficult to work out appeared to be rather simple. I can't expand on this without spoiling it for you guys, so you'll just have to read it and decide for yourselves.
3)
I'm sure how to feel about the new characters that are introduced in this book. I liked them, but we don't really get to know a lot about them, and since this is a duology, we
won't
get to know about them. Maybe there will be a companion book? *fingers crossed*
I'd love to share more quotes with you guys but that would be too spoilery! I hope you guys enjoyed this review ^_^