Format: Audiobook, Narrated by Will Patton
Publisher: Scholastic Press
Ronan Lynch has secrets. Some he keeps from others. Some he keeps from himself.
One secret: Ronan can bring things out of his dreams.

And sometimes he's not the only one who wants those things.

Ronan is one of the raven boys - a group of friends, practically brothers, searching for a dead king named Glendower, who they think is hidden somewhere in the hills by their elite private school, Aglionby Academy. The path to Glendower has long lived as an undercurrent beneath town. But now, like Ronan's secrets, it is beginning to rise to the surface - changing everything in its wake.
I'm sure many of you know
how much I disliked The Raven Boys
. BUT! As promised, I'm sticking this series out . . . mainly because I have them as audiobooks, so I can basically listen to one in a day. Plus, I want to really give this series a chance since so many of you love it, and I really want to be able to understand what you all are talking about haha.
So unlike The Raven Boys, I didn't hate The Dream Thieves. After all, this book focuses more on Ronan, and he is actually one of the very few characters that I liked in book one. I enjoyed finding out more of his backstory with his family, and I found his ability to take things out of dreams to be interesting and unique. Also, his relationship with Matthew—his little brother—is super cute.
Alas, I'm still not into Blue, or her Adam and Gansey problems. Despite the fact that I actually liked Adam and Gansey more here than in the previous book, I'm still not connecting with Blue at all. All in all, I'm okay with this book, though I'm still nowhere near the 'fangirl' stage. So maybe by the time I get to The Raven King, I'll finally grow to love these books?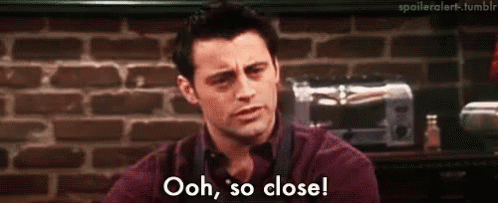 Will Patton does a real disservice to this series. He doesn't know how to emote
anything
, and while he did a slightly better job narrating this audiobook, his voice quite literally grates on my eardrums. It's such a shame that he narrated all four books.
1) I really like that this book's focus was mostly on Ronan and his ability to pull things into reality from his dreams and nightmares. This is a really cool and intriguing concept, and I enjoyed seeing this power explored. Learning more about his family and why he and Declan are estranged was also nice.
2) I'm intrigued by the Gray Man. I want to know more about him and how he came to be a hitman. Also, I totally ship him and Maura! xD Maura needs more happiness in her life, the poor lady.
3) Despite my dislike for Blue, I understand her feelings slightly more in this book. I even felt some of the tension between her and Gansey. Regardless, I still feel that Gansey can do way better than Blue . . .
1) I've already mentioned it a couple of times in this review, so I'm not going to go too much into detail about this point, but I simply do not like Blue. While this book gave me more ways to understand her, I still find her to be difficult to connect with. I don't like how she handles acts of kindness towards her, and I hated how she crushed Adam when it was so clear that he hasn't been the same since his sacrifice in The Raven Boys. She wants to be one of the Raven Boys, and to be treated the same as these guys who have known each other for years. Like, I get wanting that, but throwing a hissy fit is not going to make it happen.
2) I don't understand why everyone treats Gansey like crap. He's trying to hold everything together, and to help everyone, and still, he gets a lot of shit thrown his way. And why? Just because he was born into money and he has more doors open to him than the others do? It's ridiculous. Does he say douchey things sometimes? Yes. But it's clear that he's doing his best, and I think he deserves more credit.
3) I don't like the ambiguity of Blue's family. First, they just seem to be fortune tellers, but now they can perform spells, know how to fix the Ley Lines, and know how to set Adam straight. Like, how? I would like more explanation about the magical aspects of this story.
She felt bigger than her body. High as the stars. He leaned toward her — her heart spun again — and pressed his cheek against hers. His lips didn't touch her skin, but she felt his breath, hot and uneven, on her face. His fingers splayed on either side of her spine. Her lips were so close to his jaw that she felt a hint of stubble at the end of them. It was mint and memories and the past and the future and she felt as if she'd done this before and already she longed to do it again.

Oh, help, she thought. Help, help, help.

He pulled away. He said, "And now we never speak of it again."
"I'd ask you out, if I was alive."

Nothing was fair.

"I'd say okay," she replied.

She only had time to see him smile faintly. And then he was gone.