My TBR list is always growing and I thought it would be fun to share my anticipation for those books with all of you. This is not my own original meme; it belongs to
Breaking the Spine
. It specifically spotlights upcoming releases. As it implies in the title, I'll be posting this meme on Wednesdays. Please feel free to comment and let me know what books you guys are waiting on as well!
Daughter of the Siren Queen (Daughter of the Pirate King #2) by Tricia Levenseller
Publisher: Feiwel & Friends/Macmillan
Pub. Date: February 27th, 2018
Alosa's mission is finally complete. Not only has she recovered all three pieces of the map to a legendary hidden treasure, but the pirates who originally took her captive are now prisoners on her ship. Riden, still unfairly attractive, is a constant distraction, but at least he's under her orders this time.

But when the villainous Vordan exposes a secret her father has kept for years, Alosa and her crew find themselves in a deadly race with the feared pirate king. Despite the danger, Alosa knows they will recover the treasure first. . . . After all, she's the Daughter of the Siren Queen.
I really enjoyed The Daughter of the Pirate King last year, it was such a fun and sassy read! Judging by the title (I refuse to read the synopsis because I don't want to get spoiled), we're going to learn more about Alosa's siren side!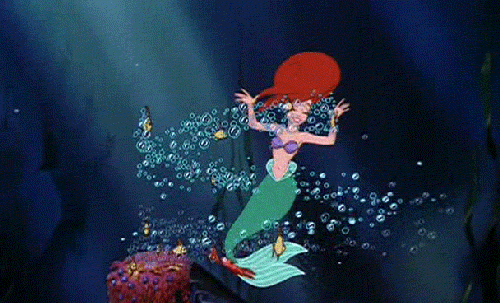 Tricia Levenseller

writes historical fantasies for young adult readers. Her debut, DAUGHTER OF THE PIRATE KING, released earlier this year from Feiwel and Friends, an imprint of Macmillan Publishers.

Initially from a small town in Oregon, Tricia now lives next to the Rocky Mountains with her bossy dog, Rosy. She received her degree in English Language and editing and is thrilled that she never has to read a textbook again. When she's not writing or reading, Tricia enjoys putting together jigsaw puzzles, playing volleyball, and watching shows while eating extra-buttered popcorn.
Reign of the Fallen by Sarah Glenn Marsh
Publisher: Razorbill/Penguin Random House
Pub. Date: January 23rd, 2018
An LGBT fantasy series that follows a talented necromancer who must face down a deadly nemesis who has learned how to turn her magic into a weapon.

Odessa is one of Karthia's master necromancers, catering to the kingdom's ruling Dead. Whenever a noble dies, it's Odessa's job to raise them by retrieving their souls from a dreamy and dangerous shadow world called the Deadlands. But there is a cost to being raised--the Dead must remain shrouded, or risk transforming into zombie-like monsters known as Shades. If even a hint of flesh is exposed, the grotesque transformation will begin.

A dramatic uptick in Shade attacks raises suspicions and fears among Odessa's necromancer community. Soon a crushing loss of one of their own reveals a disturbing conspiracy: someone is intentionally creating Shades by tearing shrouds from the Dead--and training them to attack. Odessa is faced with a terrifying question: What if her necromancer's magic is the weapon that brings Karthia to its knees?

A lavish fantasy with a surprising and breathtaking LGBT romance at its core, Reign of the Fallen is a gutsy, unpredictable read that will grab readers by the throat and never let go....
I'm kind of cheating with this one because I was fortunate enough to read an early draft of this book and I LOVE IT!
However, I needed to share this one with all of you, to make sure you have this beauty on your TBRs. I am currently re-reading it and when I'm finished I'm going to tell you all about it!

Sarah Glenn Marsh writes young adult fantasy novels full of danger, mythology, and kissing. Sometimes she writes children's picture books, too.

She lives, writes, and paints things in Virginia, supported by her husband and four senior greyhounds.

If she could, she'd adopt ALL THE ANIMALS.

Oh, and she'd love to be your friend here on Goodreads, or over on Twitter!
Are these books on your TBR? Or is this the first time you're hearing about them? Let me know your thoughts in the comments below! :)