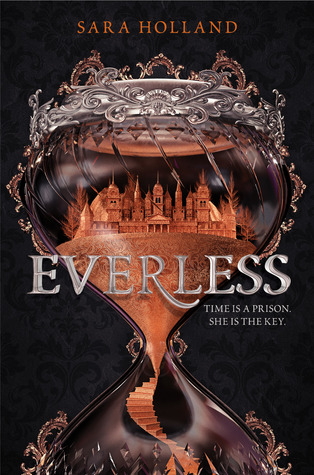 Everless by Sara Holland
Format: Audiobook
Narrated by: Eileen Stevens
Publisher: HarperTeen
Pub. Date: January 2, 2018
Buy Links:
Amazon
|
Barnes and Noble
|
Book Depository
In the kingdom of Sempera, time is currency—extracted from blood, bound to iron, and consumed to add time to one's own lifespan. The rich aristocracy, like the Gerlings, tax the poor to the hilt, extending their own lives by centuries.




No one resents the Gerlings more than Jules Ember. A decade ago, she and her father were servants at Everless, the Gerlings' palatial estate, until a fateful accident forced them to flee in the dead of night. When Jules discovers that her father is dying, she knows that she must return to Everless to earn more time for him before she loses him forever.




But going back to Everless brings more danger—and temptation—than Jules could have ever imagined. Soon she's caught in a tangle of violent secrets and finds her heart torn between two people she thought she'd never see again. Her decisions have the power to change her fate—and the fate of time itself.
Guys, I'm am so disappointed with Everless. The story sounded so promising and would you just look at that gorgeous cover? How could I not want to read it? And then it became a New York Times bestseller and I saw so many stellar reviews for it, and I was like, "I need to push this to the top of my TBR."
But alas, my friends . . . the beauty did not extend further than the cover for me.
As I was listening to this audiobook, I found myself waiting, waiting, and waiting for it to get better, to be less generic, more emotional . . . but in the end, I waded through all of the mundane plot and flat characters for nothing. Even when the stakes were supposed to be high, the writing didn't raise my pulse. Not once. I can't remember the last time I felt so blah about a book. I hate writing negative reviews, and as much as I tried to find some redeeming quality about Everless, I was only able to come up with one (see the Likes section below), sadly.
I know I am one of the few who isn't a fan of this book, so while everything in this review is my honest opinion, don't feel like you shouldn't pick it up just because it didn't work for me.
Eileen Stevens was fine narrating the female characters. She was able to make distinguishing voices for each one. However, when it came to the male characters, they all sounded as if they had been chainsmoking for 80 years, and then were left to die in the middle of the desert.
I really enjoyed the music at the beginning and the end of this audiobook, and I would love to hear the entire score. It was more emotionally evoking than the actual plot of this book itself.
1) The magical system was very unique. We've seen time and magic joined together in many forms, and I like how it was used here. In Everless, you pay for everything with your blood. Blood is made into currency, so there are hour, day, month, year coins, and so on. The idea of this reminds me of the movie In Time (which incidentally was another waste of my time . . .) but this was better executed because it made the world a little bit more dangerous.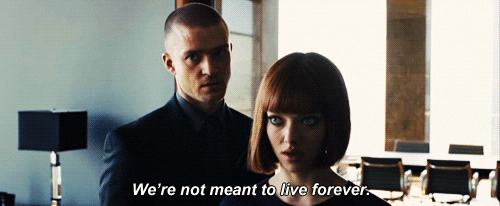 1) All the characters were blander than tofu. If even for a moment they had an air of mystery, it was quickly shuffled to the back and forgotten. Jules—the main character and the one you should feel the most for—was lackluster. I didn't dislike her, but I didn't like her either. She simply didn't do anything for me, emotionally. I couldn't care less if Jules (or any of the characters for that matter) lived or died because of how boring she was.
2) Building upon my previous point, there was nothing to swoon or squeal about in this entire book—not from the romantic relationships or the friendships. It all felt very flat. Every single relationship would just arise out of nowhere and the reader was somehow expected to feel it, but let me tell you—this reader did not.

For example, Jules' feelings for her "love interest" stem from her past, and while the reader only witnesses a handful of their brief interactions—only one of which is romantic, and even that felt forced. Furthermore, with the friendships, it almost seemed like the side characters were solely written-in so that Jules wouldn't be talking to herself throughout the entirety of the book.
3) Altogether the plot was painfully predictable. It was evident to me who the villain was from the beginning, and Jules suffered from a severe case of special snowflake syndrome which arose from her "secret" past.
4) The world-building was pretty vague. I couldn't get a real sense of what anything looked like, what the people were like as a whole, or . . . anything, really.
5) The writing completely lacked nuance and feeling. As you guys know, I usually have a Favorite Quotes section in my reviews, but there wasn't a single line in this whole book that made me pause even for a moment to ponder over its brilliance. Not. A. Single. One.
And . . . that's it!
I hope all of you enjoyed this review. What did you guys think of this one? Have you read it yet? Let me know!