Publisher: Imprint/Macmillian
Pub. Date: May 9th, 2017
An obstinate girl who will not be married.
A soldier desperate to prove himself.
A kingdom on the brink of war.

With a sharp tongue and an unruly temper, Sage Fowler is not what they'd call a lady―which is perfectly fine with her. Deemed unfit for marriage, Sage is apprenticed to a matchmaker and tasked with wrangling other young ladies to be married off for political alliances. She spies on the girls―and on the soldiers escorting them.

As the girls' military escort senses a political uprising, Sage is recruited by a handsome soldier to infiltrate the enemy ranks. The more she discovers as a spy, the less certain she becomes about whom to trust―and Sage becomes caught in a dangerous balancing act that will determine the fate of her kingdom.
Looking at the cover of The Traitor's Kiss, you're given a false sense of security. You're probably thinking this is a nice and innocent book. I mean, look at the pretty roses! Well, let me tell you . . . it's actually guilty of conspiracy, several counts of murder, and not to mention, my pain and suffering—in a good way!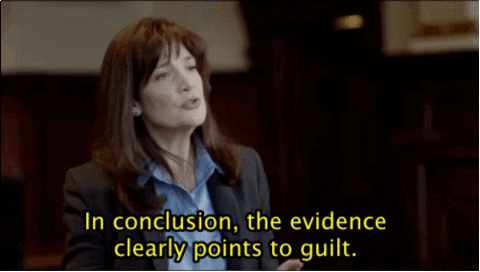 In the first half of the story, you're made to believe that this is mostly an adorable, slow-burn romance. THEN, the second half hits, and all of a sudden, there is utter chaos, murder, and angst.
Let me tell you—I was not prepared.
That being said, this book is truly charming and incredibly well-developed. Every single plot element and each character has multiple layers and overlapping details—all of which seamlessly come together and contribute to the story. This book was masterfully planned to the point where I had to read it slowly, just to be sure that I didn't miss any of Erin Beaty's crumbs and intricacies as the story unfolded.
Overall, I immensely enjoyed this book, and I'm so excited to see how this trilogy will develop and unfold in the future.
1)
I adore the slow-burn romance between Alex and Sage. They start out as unlikely friends, hit some speed bumps and hurdles, and then slowly—their romance develops. Their relationship gradually unfurls as the story goes on and for me, it's truly the heart and soul of the book—despite all of the other intriguing things going on.
2)
I looove Darnessa! She's like a cross between the matchmaker in
Mulan
and Galina from
The Crown's Game.
She's fierce, kind, knowledgeable and elegant, and the way her presence is constantly "hovering" throughout the story (even when she isn't necessarily
in
the scene) was fantastic. It's truly brilliant, because Darnessa is introduced in this "nothing gets past me" manner, and you absolutely feel that as you're reading.
3)
It is no secret that I have a thing for soldiers, and Erin Beaty brought us a very dashing one in the form of Alex.
He is the Captain of the Royal Guard—loved and respected by his men, the female (and probably some of the male) characters, and most importantly, by
me
. I liked his brooding and serious nature, and especially how deeply he cares for his loved ones. Thankfully, this book is the first in a trilogy, so I'm indescribably excited to get more of Alex in the next two installments!
4)
The plot of this story is executed
phenomenally
. There are so many layers to it, so many intricate details woven throughout—some that you might think are insignificant, but then they pop up later and I was like . . .
I had to pace myself while reading, just to catch all the little tidbits that proved to be significant later, and it was an experience!
1)
The first half dragged
a bit
, but that's mainly because I'm impatient. In retrospect, it's clear that it was setting the groundwork for the intense part of the plot.
2)
At times, I found the code names to be confusing. For example at one point, the main guy Alex, is known by a different name, which is actually the name of another character in the book, and at the same time, Alex, also has an undercover code name. My poor little brain had trouble keeping up with who's who from time to time.
a Rafflecopter giveaway