My TBR list is always growing and I thought it would be fun to share my anticipation for those books with all of you. This is not my own original meme; it belongs to Breaking the Spine. It specifically spotlights upcoming releases. As it implies in the title, I'll be posting this meme on Wednesdays. Please feel free to comment and let me know what books you guys are waiting on as well!
Publisher: Razorbill
Pub. Date: September 5th 2017
In the walled city of Kos, corrupt mages can magically call forth sin from a sinner in the form of sin-beasts – lethal creatures spawned from feelings of guilt.

Taj is the most talented of the aki, young sin-eaters indentured by the mages to slay the sin-beasts. But Taj's livelihood comes at a terrible cost. When he kills a sin-beast, a tattoo of the beast appears on his skin while the guilt of committing the sin appears on his mind. Most aki are driven mad by the process, but 17-year-old Taj is cocky and desperate to provide for his family.

When Taj is called to eat a sin of a royal, he's suddenly thrust into the center of a dark conspiracy to destroy Kos. Now Taj must fight to save the princess that he loves – and his own life.

A gritty Nigerian-influenced fantasy.

First of all, I absolutely adore fantasy, so this book sounds fantastic and unique!
Second of all . . . THAT COVER IS ABSOLUTELY STUNNING! JUST LOOK AT THOSE DETAILS! 😍

Tochi Onyebuchi is a writer based in Connecticut. He holds a MFA in Screenwriting from Tisch and a J.D. from Columbia Law School. His writing has appeared in Asimov's and Ideomancer, among other places. Beasts Made of Night is his debut.
Connect with Tochi: Website | Twitter
World War Two has shattered Valka's homeland of Russia, and Valka is determined to help the effort. She knows her skills as a pilot rival the best of the men, so when an all-female aviation group forms, Valka is the first to sign up.

Flying has always meant freedom and exhilaration for Valka, but dropping bombs on German soldiers from a fragile canvas biplane is no joyride. The war is taking its toll on everyone, including the boy Valka grew up with, who is fighting for his life on the front lines.

As the war intensifies and those around her fall, Valka must decide how much she is willing to risk to defend the skies she once called home.

Inspired by the true story of the airwomen the Nazis called Night Witches, Gwen C. Katz weaves a tale of strength and sacrifice, learning to fight for yourself, and the perils of a world at war.
I've always had a fascination with anything WWII-related, so this book sounds to be right up my alley. Plus, I have a personal connection and a huge soft spot for soldiers, so I am thrilled that there's a romantic aspect in this story as well!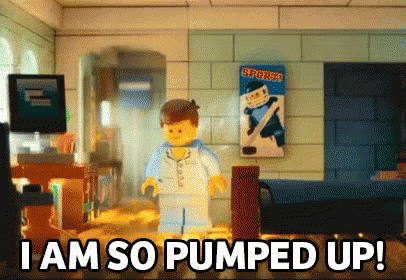 Additionally, the true story of the
bravery of the
Night Witches has always been awe-inspiring to me, and somehow, this is the first YA book I've seen about them—and I am all here for it!
I cannot wait to get my hands on this book!
Gwen C. Katz is a writer, artist, game designer, and retired mad scientist easily identified by her crew cut and ability to cause trouble. Originally from Seattle, she now lives in Altadena, CA with her husband and a revolving door of transient mammals. She is represented by Thao Le of Sandra Dijkstra Literary Agency.
Connect with Gwen: Website | Twitter | Facebook | Deviantart
Are these 2017 debuts on your TBR? Or is this the first time you're hearing about them? Let me know your thoughts in the comments below! :)