The Upside of Unrequited by Becky Albertalli
Format: Physical ARC
Publisher: Balzer + Bray/HarperCollins
Pub. Date: April 11, 2017
Buy it:
Amazon
|
B&N
|
Book Depository
Seventeen-year-old Molly Peskin-Suso knows all about unrequited love. No matter how many times her twin sister, Cassie, tells her to woman up, Molly can't stomach the idea of rejection. So she's careful. Fat girls always have to be careful.

Then a cute new girl enters Cassie's orbit, and for the first time ever, Molly's cynical twin is a lovesick mess. Meanwhile, Molly's totally not dying of loneliness—except for the part where she is. Luckily, Cassie's new girlfriend comes with a cute hipster-boy sidekick. If Molly can win him over, she'll get her first kiss and she'll get her twin back.

There's only one problem: Molly's coworker, Reid. He's a chubby Tolkien superfan with a season pass to the Ren Faire, and there's absolutely no way Molly could fall for him.
That fresh breeze of diversity you're feeling? It's Becky Albertalli's The Upside of Unrequited. This book is honest, adorable, and so effortlessly inclusive. There is body-image, POC, LGBTQIA+ representation and it's exactly how it should be because . . .
The Upside of Unrequited celebrates being different, loving who you want to love, and just overall accepting who are you are and being appreciated for it. I loved this book so much that I immediately needed to read Simon Vs. The Homo Sapiens Agenda right after! Now I will forever be on the hunt for everything Becky Albertalli writes. Make sure you guys get your hands on this book as soon as possible because it's so moving and incredibly sweet that no words will ever be able to express the amazingness of it.
1) The way Albertalli constructs characters is seemingly effortless but unquestionably brilliant. Her characters are so real. If someone told me that they were real people, I would have no problem believing it. I could almost hear their voices and the sound of their laughter as I was reading.
2) I think that this book is a perfect example how diversity should be included in books—varied representation without it feeling like a diversity checklist. The Upside of Unrequited celebrates being different in every sense of the word. As I said before, all kinds of marginalized groups are given voices in this story, and it's beautiful and touching.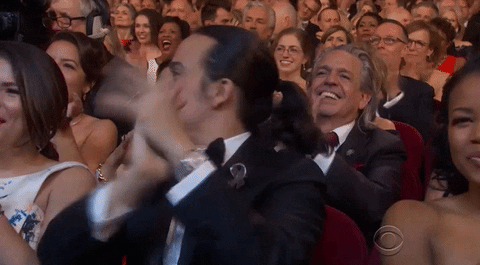 3) I love Molly's family in this story. They all have interesting personalities and made me laugh so much.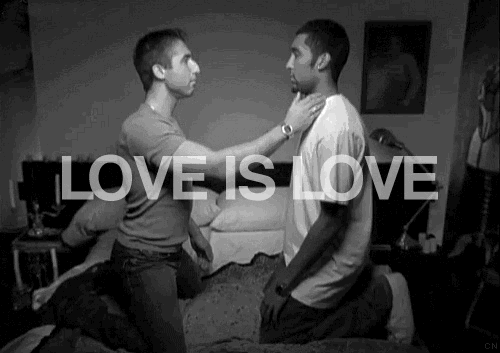 4) I'm not going to spoil the ship, but I just have to say that I ship the endgame couple so hard. They are so freaking adorable from the very beginning—I really wanted more from these two.
5) I love Molly! I just wanted to hug her throughout this entire book and tell her that she wasn't alone and that most of the people I know have gone through (or are currently going through) what she is. I'd love to be her friend because she's freaking awesome.
6) Simon's cameos! Ahhhh those were gold, I love that boy so much.
1) At times, the pacing of the book through me off a bit. There were times where it was really slow and then all of a sudden it was moving at breakneck speed. It made reading it a bit disjointed and disrupted the flow of the story for me.