My TBR list is always growing and I thought it would be fun to share my anticipation for those books with all of you. This is not my own original meme; it belongs to Breaking the Spine. It specifically spotlights upcoming releases. As it implies in the title, I'll be posting this meme on Wednesdays. Please feel free to comment and let me know what books you guys are waiting on as well!
The Defiant (The Valiant #2) by Lesley Livingston
Publisher: Razorbill
Pub. Date: February 13th, 2018
Be brave, gladiatrix… And be wary. Once you win Caesar's love, you'll earn his enemies' hate.

Fallon was warned.

Now she is about to pay the price for winning the love of the Roman people as Caesar's victorious gladiatrix.

In this highly anticipated sequel to THE VALIANT, Fallon and her warrior sisters find themselves thrust into a vicious conflict with a rival gladiator academy, one that will threaten not only Fallon's heart – and her love for Roman soldier Cai – but the very heart of the ancient Roman Empire.

When dark treachery and vicious power struggles threaten her hard-won freedom, the only thing that might help the girl known as Victrix save herself and her sisters is a tribe of long-forgotten mythic Amazon warriors.

The only trouble is, they might just kill her themselves first.
I love The Valiant, it's definitely one of my favorites of 2017. Everything about this book is fantastic, and when I found out there was going to be a sequel, this was me: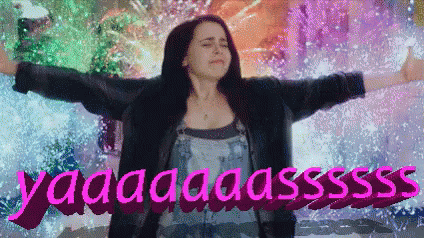 And there will be Amazon warriors in The Defiant?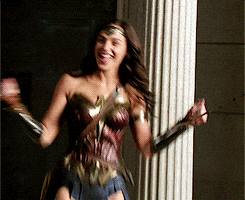 Lesley Livingston is the author of Once Every Never, winner of the inaugural Copper Cylinder Award and shortlisted for the CLA Young Adult Book Award and the BC Stellar Book Award. She is also the author of the Wondrous Strange and Starling trilogies. She lives in Toronto.
Connect with Lesley: Website | Blog | Twitter | Facebook | Pinterest
The Wicked Deep by Shea Ernshaw
Publisher: Simon Pulse
Pub. Date: March 6th, 2018
Hocus Pocus and Practical Magic meets the Salem Witch trials in this haunting story about three sisters on a quest for revenge—and how love may be the only thing powerful enough to stop them.

Welcome to the cursed town of Sparrow…

Where, two centuries ago, three sisters were sentenced to death for witchery. Stones were tied to their ankles and they were drowned in the deep waters surrounding the town.

Now, for a brief time each summer, the sisters return, stealing the bodies of three weak-hearted girls so that they may seek their revenge, luring boys into the harbor and pulling them under.

Like many locals, seventeen-year-old Penny Talbot has accepted the fate of the town. But this year, on the eve of the sisters' return, a boy named Bo Carter arrives; unaware of the danger he has just stumbled into.

Mistrust and lies spread quickly through the salty, rain-soaked streets. The townspeople turn against one another. Penny and Bo suspect each other of hiding secrets. And death comes swiftly to those who cannot resist the call of the sisters.

But only Penny sees what others cannot. And she will be forced to choose: save Bo, or save herself.
"
Hocus Pocus
and
Practical Magic
meets the Salem Witch trials"
Seriously, this book is like . . .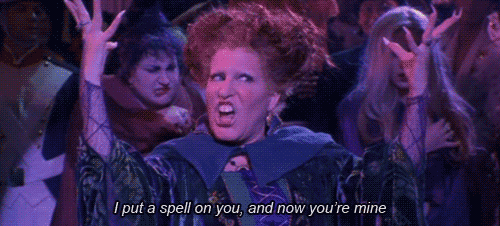 Why is 2018 so far away? *sobs*

Shea Ernshaw is an Oregon native and YA author. She often writes late, late, late into the night, enjoys dark woods, scary stories and moonlight on lakes. She drinks loads of tea and believes sunrises are where unicorns hide.

She lives with her two cats, a dog, a husband, and a stack of books beside her bed she still needs to read.

Her debut THE WICKED DEEP will be published by Simon & Schuster/Simon Pulse in 2018.
Are these two 2018 releases on your TBR? Or is this the first time you're hearing about them? Let me know your thoughts in the comments below! :)