My TBR list is always growing and I thought it would be fun to share my anticipation for those books with all of you. This is not my own original meme; it belongs to Breaking the Spine. It specifically spotlights upcoming releases. As it implies in the title, I'll be posting this meme on Wednesdays. Please feel free to comment and let me know what books you guys are waiting on as well!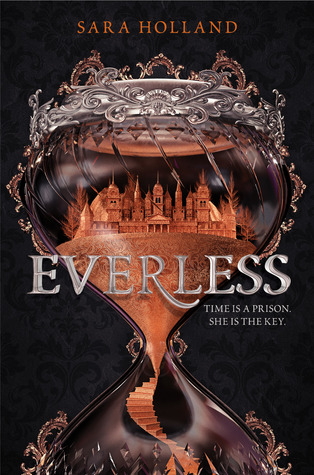 Everless by Sara Holland
Publisher: HarperTeen
Pub. Date: January 2nd, 2018
In the land of Sempera, time is extracted from blood and used as payment. Jules Ember and her father were once servants at Everless, the wealthy Gerling family's estate, but were cast out after of a fateful accident a decade ago. Now, Jules's father is reaching his last hour, and she will do anything to save him. Desperate to earn time, she arrives at the palace as it prepares for a royal wedding, ready to begin her search into childhood secrets that she once believed to be no more than myths. As she uncovers lost truths, Jules spirals deeper into a past she hardly recognizes, and faces an ancient and dangerous foe who threatens her future and the future of time itself.
The first thing that came into my mind when I saw this cover was Aladdin, because of the hour glass but it sounds more like the fantasy version of In Time and I'm all kinds of intrigued.
I'm really curious about the world-building and about the mysterious childhood secrets lurking in the main character's past!
Sara Holland

grew up in small-town Minnesota among hundreds of books. She graduated from Wesleyan University and worked in a tea shop, a dentist's office, and a state capitol building before heading to New York to work in publishing. These days, she can be found exploring the city's bookstores or finding new ways to put caffeine in her bloodstream. EVERLESS is her debut novel.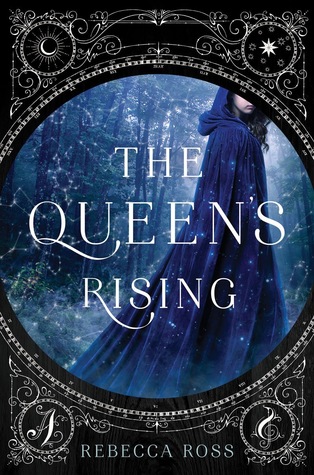 The Queen's Rising by Rebecca Ross
Publisher: HarperTeen
Pub. Date: February 6th, 2018
When her seventeenth summer solstice arrives, Brienna desires only two things: to master her passion and to be chosen by a patron.

Growing up in the southern Kingdom of Valenia at the renowned Magnalia House should have prepared her for such a life. While some are born with an innate talent for one of the five passions—art, music, dramatics, wit, and knowledge—Brienna struggled to find hers until she belatedly chose to study knowledge. However, despite all her preparations, Brienna's greatest fear comes true—the solstice does not go according to plan and she is left without a patron.

Months later, her life takes an unexpected turn when a disgraced lord offers her patronage. Suspicious of his intent, and with no other choices, she accepts. But there is much more to his story, and Brienna soon discovers that he has sought her out for his own vengeful gain. For there is a dangerous plot being planned to overthrow the king of Maevana—the archrival kingdom of Valenia—and restore the rightful queen, and her magic, to the northern throne. And others are involved—some closer to Brienna than she realizes.

With war brewing between the two lands, Brienna must choose whose side she will remain loyal to—passion or blood. Because a queen is destined to rise and lead the battle to reclaim the crown. The ultimate decision Brienna must determine is: Who will be that queen?
Isn't that cover absolutely stunning? I just want to pet it and love it, and just hug it!
The story itself seems to be a multi-layered one with lots of intrigue and drama. I'm really excited to hear more about this beauty in the future.
Rebecca Ross grew up in Georgia, where she continues to reside with her husband, lively dog and endless piles of books. She received her bachelor's degree in English from UGA. In the past she has worked at a Colorado dude ranch, as a school librarian, and as a live-time captionist for a college.

Rebecca writes fantasy for young adult readers. Her debut novel, THE QUEEN'S RISING, will be out winter 2018 from HarperTeen.

THE QUEEN'S RISING is set to be translated into Portuguese, Spanish, Italian, Hungarian, Turkish, Bulgarian, Dutch, German, Hebrew and will be available in the UK.
Are these two Harper debut novels on your TBR? Or is this the first time you're hearing about them? Let me know your thoughts in the comments below! :)