My TBR list is always growing and I thought it would be fun to share my anticipation for those books with all of you. This is not my own original meme; it belongs to Breaking the Spine. It specifically spotlights upcoming releases. As it implies in the title, I'll be posting this meme on Wednesdays. Please feel free to comment and let me know what books you guys are waiting on as well!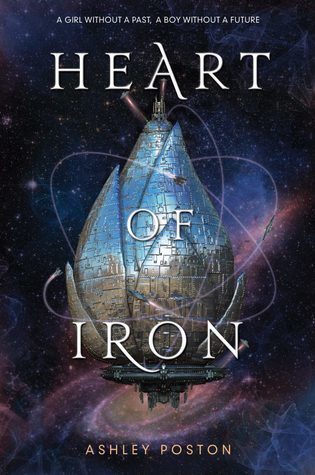 Heart of Iron by Ashley Poston
Publisher: Balzer + Bray
Pub. Date: February 27th, 2018
An action-packed tale full of romance, royalty, and adventure, inspired by the story of Anastasia. Perfect for fans of Six of Crows, Cinder, and the cult classic television show Firefly.

Seventeen-year-old Ana is a scoundrel by nurture and an outlaw by nature. Found as a child drifting through space with a sentient android called D09, Ana was saved by a fearsome space captain and the grizzled crew she now calls family. But D09—one of the last remaining illegal Metals—has been glitching, and Ana will stop at nothing to find a way to fix him.

Ana's desperate effort to save D09 leads her on a quest to steal the coordinates to a lost ship that could offer all the answers. But at the last moment, a spoiled Ironblood boy beats Ana to her prize. He has his own reasons for taking the coordinates, and he doesn't care what he'll sacrifice to keep them.

When everything goes wrong, she and the Ironblood end up as fugitives on the run. Now their entire kingdom is after them—and the coordinates—and not everyone wants them captured alive.

What they find in a lost corner of the universe will change all their lives—and unearth dangerous secrets. But when a darkness from Ana's past returns, she must face an impossible choice: does she protect a kingdom that wants her dead or save the Metal boy she loves?
The cover of Heart of Iron is stunning, isn't it? As soon as I saw it, I knew that it had to be on my TBR.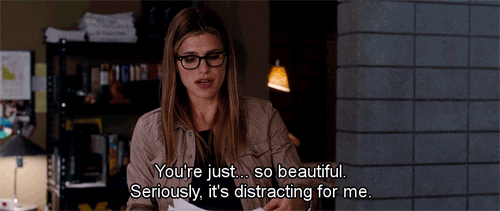 The summary itself has me thinking about Illuminae by Amie Kaufman & Jay Kristoff, so I'm really excited to see what this book is all about!


Ashley Poston's fangirl heart has taken her everywhere from the houses of Hollywood screenwriters to the stages of music festivals to geeky conventions (in cosplay, of course). She lives in South Carolina, where she hangs around the internet tweeting at @AshPoston.
Follow Ashley: Website | Twitter | FB | Instagram | Pinterest | Tumblr | YouTube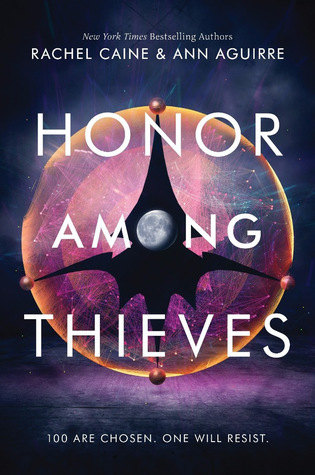 Honor Among Thieves by Rachel Caine & Ann Aguirre
Publisher: Katherine Tegen Books
Pub. Date: February 13th, 2018
Zara Cole has been in and out of New Detroit's rehab facilities for treatment of her antisocial disorder. There's no adjusting Zara's attitude, though. A painful past has made her stronger than most, which is why she chose life in the Zone instead moving with her family to Mars. In her eyes, living inside a dome isn't much better than a prison cell.

Still, when Zara commits a crime that has her running scared, jail might be exactly where she's headed. Instead Zara is recruited into the Honors, an elite team of humans selected by the Leviathan–a race of sentient alien ships—to explore the outer reaches of the universe as their passengers.

Zara seizes the chance to flee Earth's dangers, but when she meets Nadim, the alien ship she's assigned to along with fellow Honor Beatriz, Zara starts to feel at home for the first time, along with a devotion she's never experienced before. Yet nothing—not her Honors training or her street smarts—could have prepared her for the dark, dangerous truths that lurk behind the glitter of starlight.

Honor Among Thieves is the first book in a daring new sci-fi series by bestselling authors Rachel Caine and Ann Aguirre.
I am really into sci-fi stories recently and this one sounds awesome!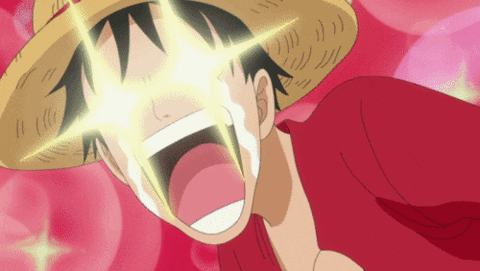 This one was recommended to me on GoodReads based on my to-read list and it sounds like it's perfect for me. Zara sounds like an interesting character and I'm really curious about what kind of adventures these two authors have in store for us.

Rachel Caine's rich, diverse bibliography of more than 50 books in print covers many categories and genres. She started out writing horror and fantasy as Roxanne Longstreet (Stormriders, The Undead, Red Angel, Cold Kiss, Slow Burn) before switching to the name Roxanne Conrad and publishing romantic suspense and mystery (Copper Moon, Bridge of Shadows, Exile). By 2003, she began to publish under her current pseudonym, specializing in urban fantasy, science fiction, and paranormal young adult fiction.

She has been writing original fiction since the age of fourteen, and professionally published since 1991. She graduated from Socorro High School in El Paso Texas (where she was a UIL all-state champion in music and journalism) and went on to earn an accounting degree from Texas Tech University. She played professionally as a musician for several years once out of college, but ultimately gave up the music for writing.

She's had a varied "day job" career, including web design, graphic arts, accounting, payroll management, insurance investigation, and (most recently) corporate communications and crisis management. (It all counts as research.)

Rachel loves reading, writing, and mild amounts of arithmetic when required ... but she has a special place in her heart for history, music, and science, and you'll find those themes in many of her works.

Ann Aguirre is a New York Times & USA Today bestselling author with a degree in English Literature; before she began writing full time, she was a clown, a clerk, a voice actress, and a savior of stray kittens, not necessarily in that order. She grew up in a yellow house across from a cornfield, but now she lives in sunny Mexico with her husband, children, and various pets. She likes books, emo music, and action movies. She writes all kinds of genre fiction for adults and teens.

In her spare time she plays guitar, plays video games, plays with her cat, and reads.
Connect with Ann: Website | Facebook | Twitter | Tumblr
Are these two 2018 Harper books on your TBR? Or is this the first time you're hearing about them? Let me know your thoughts in the comments below! :)