My TBR list is always growing and I thought it would be fun to share my anticipation for those books with all of you. This is not my own original meme; it belongs to Breaking the Spine. It specifically spotlights upcoming releases. As it implies in the title, I'll be posting this meme on Wednesdays. Please feel free to comment and let me know what books you guys are waiting on as well!
Love and Other Train Wrecks by Leah Konen
Publisher: Katherine Tegen Books
Pub. Date: January 2nd, 2018
A twenty-four-hour romance about two teens who meet—and perhaps change their minds about love—on a train ride to Upstate New York in the middle of a snowstorm

One train ride. Two strangers.

Noah is a hopeless romantic. He's heading back home for one last chance with his first love, whom he broke up with when he went off to college.

Ammy doesn't believe in true love—her parents being prime examples. She's escaping from a mom who can't take care of her to a dad who may not even want her. That is, until one winter night when Noah and Ammy find themselves in the same Amtrak car heading to Upstate New York.

After a train-wreck first encounter between the two of them, the Amtrak train suddenly breaks down due to a snowstorm. Desperate to make it to their destinations, Noah and Ammy have no other option but to travel together. What starts off as a minor detour turns into the whirlwind journey of a lifetime, and over the course of the night they fall in love. But come morning their adventure takes an unexpected turn for the worst. Can one night can really change how they feel about love...and the course of their lives forever?
The first thing that came to mind when I saw the synopsis of this book was Before Sunrise, and I have been dying to read a book that gives me a similar feel.
Love and Other Train Wrecks sounds super cute and I can't wait to have it in my hands!
Leah Konen grew up in a two-stoplight farming town in Washington State before moving to suburban North Carolina, where there were many more stoplights and lots of sweet tea. After studying journalism at the University of North Carolina, she headed to New York City to pursue her dream of becoming a writer. When she's not working on novels and articles or writing for fashion brands, she enjoys devouring new books, spoiling her dog, Farley, biking around Brooklyn, checking out live music, and binge-watching TV. Find her online at www.leahkonen.com.
Connect with Leah: Website | Twitter | Facebook | Instagram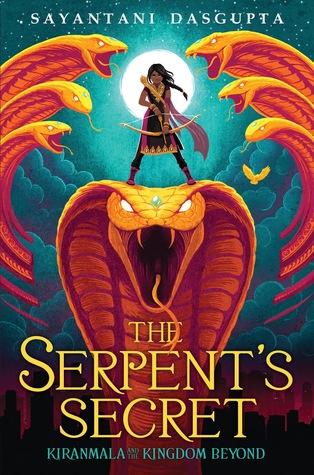 The Serpent's Secret (Kiranmala and the Kingdom Beyond #1) by Sayantani DasGupta
Publisher: Scholastic
Pub. Date: February 27th, 2018
MEET KIRANMALA: INTERDIMENSIONAL DEMONSLAYER

(But she doesn't know it yet.)

On the morning of her twelfth birthday, Kiranmala is just a regular sixth grader living in Parsippany, New Jersey… until her parents mysteriously vanish later that day and a rakkhosh demon slams through her kitchen, determined to eat her alive. Turns out there might be some truth to her parents' fantastical stories—like how Kiranmala is a real Indian princess—and a wealth of secrets about her origin they've kept hidden.

To complicate matters, two crushworthy Indian princes ring her doorbell, insisting they're here to rescue her. Suddenly, Kiran is swept into another dimension full of magic, winged horses, moving maps, and annoying, talking birds. There she must solve riddles and slay demons all while avoiding the Serpent King of the underworld (who may or may not want to kill her) and the rakkhosh queen (who definitely does) in order to find her parents and basically save New Jersey, her entire world, and everything beyond it…
First of all, I'm in love with this cover. It's fierce and colorful and just screams, READ ME!
This is the kind of book I've been waiting for since I was in middle school and now it's going to be out in the world in.... *sobs*

seven months...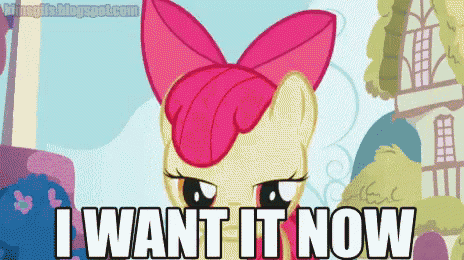 Sayantani DasGupta grew up hearing stories about brave princess, bloodthirsty rakkhosh and flying pakkhiraj horses. She is a pediatrician by training but now teaches at Columbia University. When she's not writing or reading, Sayantani spends time watching cooking shows with her trilingual children and protecting her black Labrador Retriever Khushi from the many things that scare him, including plastic bags. She is a team member of We Need Diverse books and can be found on Twitter at @sayantani16.
Are these two 2018 releases on your TBR? Or is this the first time you're hearing about them? Let me know your thoughts in the comments below! :)