My TBR list is always growing and I thought it would be fun to share my anticipation for those books with all of you. This is not my own original meme; it belongs to Breaking the Spine. It specifically spotlights upcoming releases. As it implies in the title, I'll be posting this meme on Wednesdays. Please feel free to comment and let me know what books you guys are waiting on as well!
This week, I have the two perfect books to ring in the Autumn season for you guys!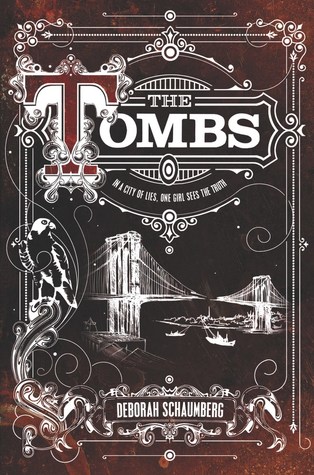 The Tombs by Deborah Schaumberg
Publisher:
HarperTeen
Expected Pub. Date:
February 20, 2018
Buy Links:
Amazon
|
Barnes and Noble
|
Book Depository
Gangs of New York meets Cassandra Clare in this debut YA fantasy set in 1882 Brooklyn

New York, 1882. A dark, forbidding city, and no place for a girl with unexplainable powers.

Sixteen-year-old Avery Kohl pines for the life she had before her mother was taken. She fears the mysterious men in crow masks who locked her mother in the Tombs asylum for being able to see what others couldn't. Avery denies the signs in herself, focusing instead on her shifts at the ironworks factory and keeping her inventor father out of trouble. Other than secondhand tales of adventure from her best friend, Khan, an ex-slave, and caring for her falcon, Seraphine, Avery spends her days struggling to survive.

Like her mother's, Avery's powers refuse to be contained. When she causes a bizarre explosion at the factory, she has no choice but to run from her lies, straight into the darkest corners of the city. Avery must embrace her abilities and learn to wield their power—or join her mother in the cavernous horrors of the Tombs. And the Tombs has secrets of its own: strange experiments are being performed on "patients"…and no one knows why.
Whenever I hear about a fantasy YA set in New York City, it will automatically catch my attention. I'm definitely a biased New Yorker, but I am always excited to read more books set in my city!
Also, this book sounds perfectly creepy for the Fall season!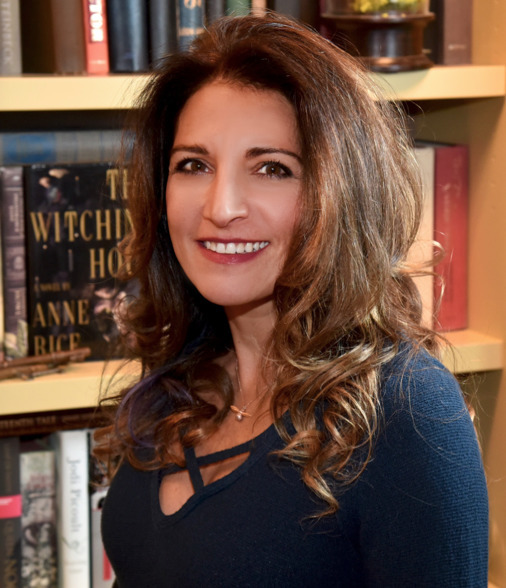 Originally from Brooklyn, I grew up renovating old houses with my family. My father and I would walk the rooms, floor-by-floor; making up stories filled with dark secrets, monsters, and of course, ghosts. I developed a love of history and fantasy, and went on to study architecture in New Orleans – a city saturated with crumbling plantations, creepy cemeteries, and tales of voodoo magic.

It was on a trek in Nepal that I imagined a girl with the ability to see energy, and I wondered, what if she could affect this energy? The seed of THE TOMBS was planted. While working as an architect, I remained faithfully buried in books, and began to write. In writing, I discovered an unparalleled outlet for my vivid and admittedly weird imagination. I love dreaming up worlds, and imagining past the confines of what real blueprints can hold.

I live with my family and two dogs in Maryland, just outside DC, I collect old bottles, and my favorite holiday is, you guessed it, Halloween. I also love to draw, especially silhouettes – in fact, I drew the illustrations for this website. Thank you for visiting!
Connect with Deborah: Website | Twitter | Instagram | Facebook
Publisher:
Bloomsbury Children's USA
Expected Pub. Date:
March 6th, 2018
Buy Links:
Amazon
|
Book Depository
Thrilling and atmospheric, this lyrically written YA debut about feuding magical families is perfect for readers of Maggie Stiefvater.

Every Christmas, Wren is chased through the woods near her isolated village by her family's enemies—the Judges—and there's nothing that she can do to stop it. Once her people, the Augurs, controlled a powerful magic. But now that power lies with the Judges, who are set on destroying her kind for good.

In a desperate bid to save her family, Wren takes a dangerous undercover assignment—as an intern to an influential Judge named Cassa Harkness. Cassa has spent her life researching a transformative spell, which could bring the war between the factions to its absolute end. Caught in a web of deceit, Wren must decide whether or not to gamble on the spell and seal the Augurs' fate.

This captivating fantasy from an award-winning author is perfect for fans of The Raven Cycle and Wink Poppy Midnight.
And while I didn't enjoy The Raven Cycle or read Wink Poppy Midnight, I have a good feeling about this one and I can't wait to read it!
I grew up in Cape Town where I worked as an art museum custodian, library assistant, actress in children's musicals, front-of-house duty manager, and university lecturer. My doctorate was in film studies and I've always been obsessed with stories.

I attempted my first book (with illustrations) when I was five. At sixteen, I had a vivid dream about a girl and her father who walked a magic garden, hiding an awful secret. This grew into a collection of connected short stories, Moss (Kwela, 2004) which I wrote under the mentorship of André Brink at the University of Cape Town. I was awarded the Caine Prize in 2006. My second book, The Cutting Room (Penguin South Africa, 2013), is about ghosts, sort of, and crime.

In 2008, I moved to Galway, Ireland. After The Cutting Room, I knew I wanted to write a fantasy book. When my youngest child was born, I found reading YA books kept me awake during the long nights. I was lost in stories of brave girls. Of magic worlds and dystopias, zombies and vampires, queens and assassins while (almost) everyone around me slept. It was here that the first seeds of The Wren Hunt were planted.
Connect with Mary: Website | Twitter | Instagram | Tumblr
What do you guys think? What Autumn reads are you looking forward to? Are these two on your TBR? Is this the first time you're hearing about them? Let me know!