My TBR list is always growing and I thought it would be fun to share my anticipation for those books with all of you. This is not my own original meme; it belongs to Breaking the Spine. It specifically spotlights upcoming releases. As it implies in the title, I'll be posting this meme on Wednesdays. Please feel free to comment and let me know what books you guys are waiting on as well!
This week, I'm featuring books about falling in love! *queue the violins*
Publisher: Farrar, Straus and Giroux/Macmillan
Expected Pub. Date: May 8, 2018
Clara Shin lives for pranks and disruption. When she takes one joke too far, her dad sentences her to a summer working on his food truck, the KoBra, alongside her uptight classmate Rose Carver. Not the carefree summer Clara had imagined. But maybe Rose isn't so bad. Maybe the boy named Hamlet (yes, Hamlet) crushing on her is pretty cute. Maybe Clara actually feels invested in her dad's business. What if taking this summer seriously means that Clara has to leave her old self behind? With her signature warmth and humor, Maurene Goo delivers a relatable story of falling in love and finding yourself in the places you'd never thought to look.
I adored I Believe in a Thing Called Love, I thought it was super cute and brought to light all of the things I've come to know and love in KDramas. By the sounds of it, it seems like this book is going to be just as adorable!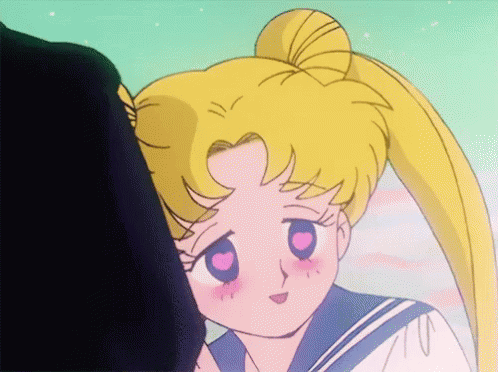 Maurene Goo grew up in a Los Angeles suburb surrounded by floral wallpaper and piles of books. She is the author of Since You Asked… and I Believe in a Thing Called Love and has very strong feelings about tacos and houseplants. You can find her in Los Angeles with her husband and two cats–one weird, one even more weird.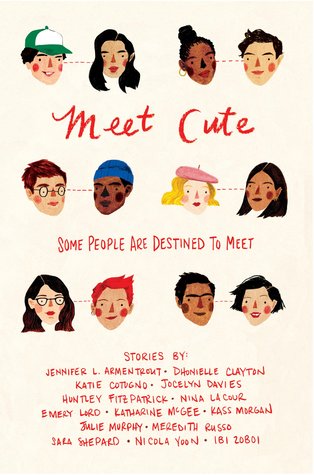 Publisher: HMH Books for Young Readers
Expected Pub. Date: January 2, 2018
Whether or not you believe in fate, or luck, or love at first sight, every romance has to start somewhere. MEET CUTE is an anthology of original short stories featuring tales of "how they first met" from some of today's most popular YA authors.

Readers will experience Nina LaCour's beautifully written piece about two Bay Area girls meeting via a cranky customer service Tweet, Sara Shepard's glossy tale about a magazine intern and a young rock star, Nicola Yoon's imaginative take on break-ups and make-ups, Katie Cotugno's story of two teens hiding out from the police at a house party, and Huntley Fitzpatrick's charming love story that begins over iced teas at a diner. There's futuristic flirting from Kass Morgan and Katharine McGee, a riveting transgender heroine from Meredith Russo, a subway missed connection moment from Jocelyn Davies, and a girl determined to get out of her small town from Ibi Zoboi. Jennifer Armentrout writes a sweet story about finding love from a missing library book, Emery Lord has a heartwarming and funny tale of two girls stuck in an airport, Dhonielle Clayton takes a thoughtful, speculate approach to pre-destined love, and Julie Murphy dreams up a fun twist on reality dating show contestants.

This incredibly talented group of authors brings us a collection of stories that are at turns romantic and witty, epic and everyday, heartbreaking and real.

First of all, I have loved the term "meet cute" ever since it was explained in the movie, The Holiday.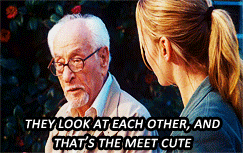 Also, this is an amazing author line-up! With so many talented authors, how could I not assume that this is going to be adorable?
What do you guys think? Are these books on your TBR? Is this the first time you're hearing about them? What are your favorite books from any of the authors mentioned in this post? Let me know!