Format:
Paperback ARC
Pub. Date:
September 18, 2018
Publisher:
G.P. Puntam's Sons (Penguin Random House)
Pre-Order Links:
Amazon
|
Barnes and Noble
|
Book Depository
Emika Chen barely made it out of the Warcross Championships alive. Now that she knows the truth behind Hideo's new NeuroLink algorithm, she can no longer trust the one person she's always looked up to, who she once thought was on her side.

Determined to put a stop to Hideo's grim plans, Emika and the Phoenix Riders band together, only to find a new threat lurking on the neon-lit streets of Tokyo. Someone's put a bounty on Emika's head, and her sole chance for survival lies with Zero and the Blackcoats, his ruthless crew. But Emika soon learns that Zero isn't all that he seems—and his protection comes at a price.

Caught in a web of betrayal, with the future of free will at risk, just how far will Emika go to take down the man she loves?
Wow, what a turnaround! Between this and
The Wicked King
this year, I'm just so blown away by how the sequels are making me rethink everything I felt about the series as a whole. I went into
Wildcard
with extremely low expectations and yet . . . I wanted to know how it was all going to end. Though I'll be honest, I was tempted to wait until some of my friends read this book and then ask them to sum it up for me. But one night, it was just staring at me from my nightstand and I was like
oh, what the hell, let's give it a try
. . . and I'm
so
glad that I did.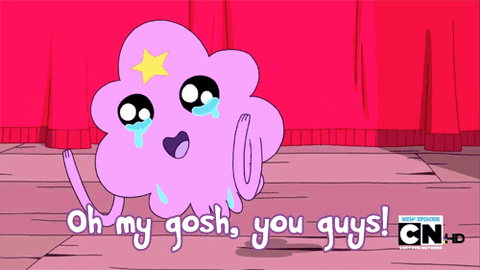 Wildcard
somehow made me forget about most of the problems I had with
Warcross,
such as Emika and Hideo's relationship—where I
totally
didn't "get" why they liked each other—but in this, I just accepted that they do and was able to finally ship them. I also didn't care about Emika's teammates in
Warcross
, but
Wildcard
made me care. The plot was far more intense and even had a few twists that simultaneously caught me off guard and put a dagger in my heart.
For those of you who were like me and felt kind of
ehhh
about
Warcross
, I definitely recommend giving
Wildcard
a try. To see just how much I
wasn't
a fan of
Warcross,
check out my review
!
But be warned, if you decide to read past this point, there will be
Warcross
spoilers.
While I actually read this book as an ARC (I know, right? I haven't done that in forever), for my fellow audiobook lovers check out this sound clip.
1)
In
my review of Warcross
, I talked about how Marie Lu included a lot of diverse characters in this story. In
Wildcard,
Marie Lu continues to let these characters have important roles in the book, which is great. They have a real purpose in the plot, and their backgrounds are brought even more to the forefront of this novel.
2)
The characters are
so
much more fleshed out. I didn't care about any of Emika's teammates in
Warcross,
but
Wildcard
made me care. Their personalities and quirks are explored further, and Marie Lu shows off more of their backstory.
In fact, my new favorite character is Jax. Can Jax have her own book, please? It's not often that I am just as attached to characters introduced in sequels as I am to the original characters, but when it
does
happen, I usually fall hard and that was the case with Jax.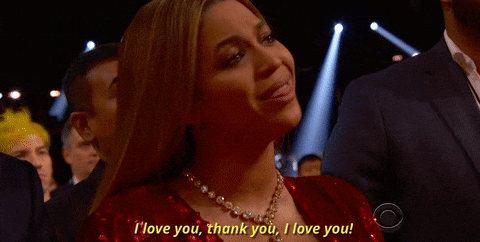 3)
Zero's backstory. To me, he is the most interesting character in this series overall. And in
Wildcard,
we find out exactly what happened with him, what he's been up to. I especially enjoyed Zero and Jax's story, which was so heart-wrenching. We just get little nuggets of what their lives were like but it's still so swoony and tragic. I would
kill
for a novella about those two.
4)
Hideo and Zero. I am
such
sucker for brothers. These two have such a beautiful, twisted, and tragic relationship that just thinking about it makes me emotional.
5)
The plot in
Wildcard
is so much more action-packed and absolutely not predictable—unlike
Warcross.
I literally could not put this book down.
6)
You know how you watch a movie or read a book, and somehow no one gets arrested for the things they do? Well this book actually depicts the consequences for breaking the law
as well as
how rich people still often get the easy way out. I don't want to go into too many details about this because of spoilers BUT let's just say that it's rare to see actual due process be carried out in books. Usually, the characters can commit murder, theft, etc etc and get off scot-free.
1)
While I accepted that Emika and Hideo are a couple . . . "just because", I still wish I understood their feelings for each other more. I appreciated that we got to see them struggle through the obstacles of their relationship more in this book, but it wasn't enough for me to fully understand their attraction for one another. For the most part though, I was able to look past that, accept that they were the ship, and even root for them.
2)
I felt that the ending was a tad rushed. Given an additional 50 pages or so, I feel that this story could have been wrapped up a bit better. As it stands, the ending is a bit of a whirlwind, and while that may be intentional because of how action-packed this story is, it could have been even
more
amazing with more time and space.
3)
There are news clips at the end of the book so the reader knows how Emika and Hideo are doing, and I found it to be. . . easy, somehow. Maybe if there was a date on it (hopefully there will be in the finished copy?), then I would feel differently about it. I don't mean to be cryptic but I'm trying
really
hard not to spoil much!
I refuse to believe that he's nothing more than a monster. I can't watch him sink like this. I keep going because I need to find that boy again, the beating heart buried underneath his lie. I have to stop him in order to save him.

He was once the hand that pulled me up. Now I have to be his.
You are forever a piece of my story. I couldn't turn my back on you without turning my back on myself.
I know he's better than me in every way. But I'm thinking that, even though there's no one in my family willing to wait around for me, even though you're the only one in here, I couldn't care less, because you might as well be the entire damn world.
See, here's the moment after my speech when I'd like to either go right up to you or leave the room in a grand finale, except I'm kind of tied down to this stupid bed, so now it's just awkward.