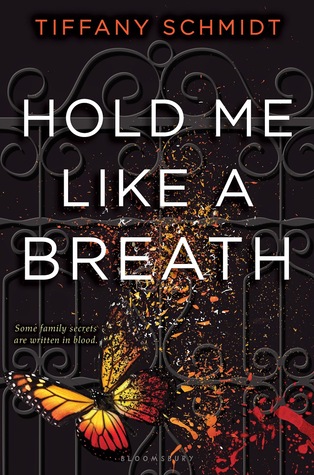 1/5 Stars
Details of the Book
eARC, 400 pages
Published by Bloomsbury USA Children's Books
Publication Date: May 19, 2015
Synopsis: Penelope Landlow has grown up with the knowledge that almost anything can be bought or sold—including body parts. She's the daughter of one of the three crime families that control the black market for organ transplants.
Penelope's surrounded by all the suffocating privilege and protection her family can provide, but they can't protect her from the autoimmune disorder that causes her to bruise so easily.
And in her family's line of work no one can be safe forever.
All Penelope has ever wanted is freedom and independence. But when she's caught in the crossfire as rival families scramble for prominence, she learns that her wishes come with casualties, that betrayal hurts worse than bruises, that love is a risk worth taking . . . and maybe she's not as fragile as everyone thinks.
I liked the idea of this book more than the actual book. There were parts of it that showed potential but that was the problem. They were just parts. The plot was all over the place. Somewhere around the middle I had no clear picture of what the author was trying to accomplish. At the times where I wanted to dive in and feel for the characters, I couldn't. I felt sympathetic but not empathetic.
Strengths/Likes:
1) I think Penny and Carter had a cute relationship.
2) Char is cute. I would date him ;)
Weaknesses/Dislikes:
1) I felt nothing while reading the book. Whether it was a intense, sad, or a sweet moment, I felt nothing. The deaths were ineffective and came off cliche.
2) I couldn't figure out this book. It's identity seemed to waver between mafia book and a contemporary romance.
3) This book had a lot of fat. There were so many details that I found to be inconsequential.
Favorite Quotes/Moments:
1) His laughter was rich and thick like melted chocolate. It seemed to pour slowly over me, erasing so much of my foreboding and replacing it with the sweetest sensation. Like smiling through a blush. Both of which I liked doing.
"Now I've exposed my cheesy side too." He peeked at me with a sheepish grin. "I don't suppose there's any recovering from being the cheesy, persistent stalker who made you bleed?"
"Well, when you put it like that..."
2) My phone rang as I was brushing my teeth. "Miss me already?" I teased.
"I did." Char stated it as a simple fact, unashamed, unembellished.
I climbed into bed and pressed my giggle into a pillow before I took a deep breath and said, "So tell me about your day."
"Not going to lie, it was kind of surreal. I spent it with the most gorgeous girl I've ever met and she's not bored with me yet."