My TBR list is always growing and I thought it would be fun to share my anticipation for those books with all of you. This is not my own original meme; it belongs to Breaking the Spine. It specifically spotlights upcoming releases. As it implies in the title, I'll be posting this meme on Wednesdays. Please feel free to comment and let me know what books you guys are waiting on as well!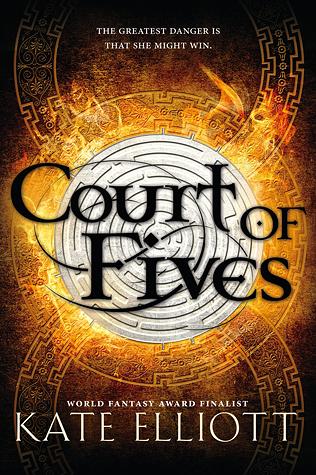 Published by Little, Brown Books For Young Readers
Expected Publication Date: August 18, 2015
Synopsis: Jessamy's life is a balance between acting like an upper class Patron and dreaming of the freedom of the Commoners. But at night she can be whomever she wants when she sneaks out to train for The Fives, an intricate, multi-level athletic competition that offers a chance for glory to the kingdom's best competitors. Then Jes meets Kalliarkos, and an unlikely friendship between a girl of mixed race and a Patron boy causes heads to turn. When a scheming lord tears Jes's family apart, she'll have to test Kal's loyalty and risk the vengeance of a powerful clan to save her mother and sisters from certain death.
If there is a YA fantasy out there you can normally expect me to be looking it. Judging by the synopsis, it reminds me of An Ember in the Ashes by Sabaa Tahir and if it's at all like that then I know I'm going to love this. I've also read that this is similar to Game of Thrones so I'm pretty much sold. Other than that, I have to admit I love the idea of a character being of one class and disguising his/herself to discover other social statuses. In those cases, there is pretty much always a forbidden romance and if I'm a huge sucker for those.