My TBR list is always growing and I thought it would be fun to share my anticipation for those books with all of you. This is not my own original meme; it belongs to Breaking the Spine. It specifically spotlights upcoming releases. As it implies in the title, I'll be posting this meme on Wednesdays. Please feel free to comment and let me know what books you guys are waiting on as well!
This week, the books I'm waiting on are about girls who slay.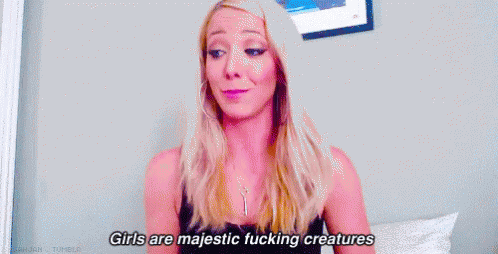 And to be honest, we always slay, but here are a couple books that seem to emphasize this fact.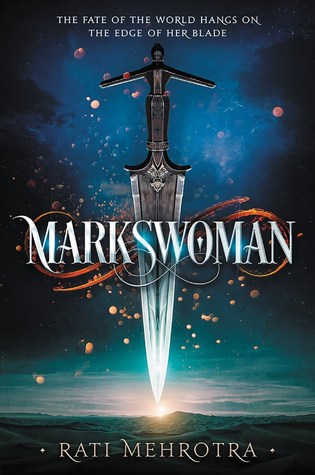 Markswoman (Asiana #1) by Rati Mehrotra
Publisher: Harper Voyager
Pub. Date: January 23rd, 2018
An order of magical-knife wielding female assassins brings both peace and chaos to their post-apocalyptic world in this bewitching blend of science fiction and epic fantasy—the first entry in a debut duology that displays the inventiveness of the works of Sarah Beth Durst, Marie Lu, and S. J. Kincaid

Kyra is the youngest Markswoman in the Order of Kali, a highly trained sisterhood of elite warriors armed with telepathic blades. Guided by a strict code of conduct, Kyra and the other Orders are sworn to protect the people of Asiana. But to be a Markswoman, an acolyte must repudiate her former life completely. Kyra has pledged to do so, yet she secretly harbors a fierce desire to avenge her dead family.

When Kyra's beloved mentor dies in mysterious circumstances, and Tamsyn, the powerful, dangerous Mistress of Mental Arts, assumes control of the Order, Kyra is forced on the run. Using one of the strange Transport Hubs that are remnants of Asiana's long-lost past, she finds herself in the unforgiving wilderness of desert that is home to the Order of Khur, the only Order composed of men. Among them is Rustan, a young, disillusioned Marksman whom she soon befriends.

Kyra is certain that Tamsyn committed murder in a twisted bid for power, but she has no proof. And if she fails to find it, fails in her quest to keep her beloved Order from following Tamsyn down a dark path, it could spell the beginning of the end for Kyra--and for Asiana.

But what she doesn't realize is that the line between justice and vengeance is razor thin . . . thin as the blade of a knife.
"An order of magical-knife wielding female assassins"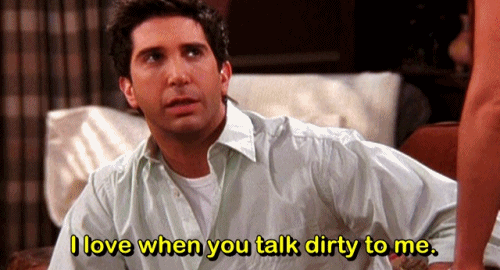 If any of you can look at that cover and read that first sentence and not add it to your TBR, I will be side-eyeing you so hard.
Writer, traveler, and full-time working Mom. I'm looking for a way to clone myself. Or, failing that, get a robot to do all my boring work so I can write full-time. I count myself fortunate to be represented by the wonderful Mary. C. Moore of Kimberley Cameron & Associates. My first book, Markswoman, is scheduled for publication in Jan 2018.

I'm a bookworm – always have been. A few of my favorite writers are Gene Wolfe, Margaret Atwood, Ursula Le Guin, Philip Pullman, Octavia Butler, Jack Vance, Neil Gaimam, Stephen King, JRR Tolkien, JK Rowling (who can't love Harry Potter?) and – yes – Jane Austen. I love to read and I love to write. Check out some of my stories at http://ratiwrites.com/short-fiction/
Publisher:
Delacorte Press/Penguin Random House
Expected Pub. Date:
April 24th, 2018
Buy Links:
Amazon
|
Barnes and Noble
|
Book Depository
Theodosia was six when her country was invaded and her mother, the Fire Queen, was murdered before her eyes. On that day, the Kaiser took Theodosia's family, her land, and her name. Theo was crowned Ash Princess

—

a title of shame to bear in her new life as a prisoner.

For ten years Theo has been a captive in her own palace. She's endured the relentless abuse and ridicule of the Kaiser and his court. She is powerless, surviving in her new world only by burying the girl she was deep inside.

Then, one night, the Kaiser forces her to do the unthinkable. With blood on her hands and all hope of reclaiming her throne lost, she realizes that surviving is no longer enough. But she does have a weapon: her mind is sharper than any sword. And power isn't always won on the battlefield.

For ten years, the Ash Princess has seen her land pillaged and her people enslaved. That all ends here.
Another beautiful cover, and another girl with something to prove. I'm a huge sucker for these kinds of books. Give me a story about a girl with a need to save the ones she loves and to prove that she can rise from the ashes, and I'll be all over it.
I was born and raised in The Redlands, a rural area near Miami where my family grew avocados, mangos, lychees, longans, and other fruits for fun and to give to friends. When I was ten, we moved to Key Largo, a small island off the coast of South Florida made famous by The Beach Boys and we stayed there until I was sixteen. I always loved telling stories–many apologies to my little brother who often got in trouble because of them. No copies of my first book, a Cinderella retelling about angels circa 2nd grade, remain. Thankfully.

After getting my BFA from Savannah College of Art and Design, I moved to New York City thinking that I would stay for a couple of years before going somewhere better suited for small-town, sun-loving me. Five years later and I'm still here and madly in love with it.
Connect with Laura: Website | Twitter | Instagram | Pinterest | Tumblr | Facebook
What do you think of these books? Are these two beautiful books on your TBR? Is this your first time hearing about them? Let me know!