Format: Audiobook, Narrated by Will Patton
Publisher: Scholastic Press
Pub. Date: October 21, 2014
Blue Sargent has found things. For the first time in her life, she has friends she can trust, a group to which she can belong. The Raven Boys have taken her in as one of their own. Their problems have become hers, and her problems have become theirs. The trick with found things, though, is how easily they can be lost.
I'm not entirely sure what I just listened to. I feel as if I was on hallucinatory drugs while listening to this book because it was just so . . . random.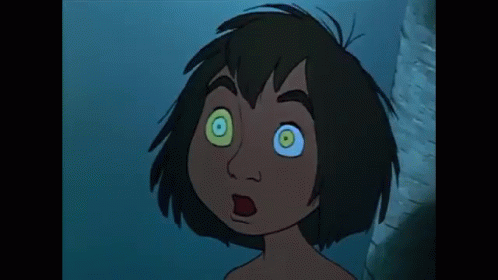 We start the book with Maura (Blue's mom) missing, which at first I thought I must have fallen asleep at the end of The Dream Thieves and missed the part where she was kidnapped or something, but nope, she just . . . goes missing. And then Persephone . . . well I don't want to spoil what happens to her for those of you who haven't read it, but it was unnecessary and again, totally random (more about this in my dislikes section). It seemed as if we just needed something really dramatic to happen and this plot line was added in. We're also introduced to a new character, Gwenllian—Glyn Dwr's daughter—who is so out of her mind. She doesn't add anything to the story, she's just comic relief.
In general, I was constantly questioning all of the characters' motivations, much like my own as I continue to suffer while listening to these audiobooks. Despite being three books into this series, it just seems like everyone is doing random, magical . . . stuff. Besides them wanting to save Gansey, I get that, but that's it. Why is any of this even happening?
A few people have asked me why I have continued on with this series. Well. The answer to that is that I have all the audiobooks, they are only about 10 hours long, and in about one work day I have the books finished, so why not? Plus I feel like this is one of the series you need to read because it's so widely talked about in the YA community.
Review
The Raven King,
the final book in this series,
coming soon
. . .
While I'm not a Will Patton fan in the slightest, the voices he uses for Calla and Ronan are really funny. They both sound like grumpy grandmas and it made me laugh out loud more than once. Also, to listen to Will Patton do the voice for Gwenllian was pure gold. I about died of laughter each time. Just imagine Iain Glen's (the guy who plays Jorah Mormont in Game of Thrones) voice, after he's smoked for 20 years and then was cast as Professor Trelawney.
1)
Maybe this is because Will Patton's voices for these two characters are almost the same but I love Ronan and Calla. They both have no filter, they love fiercely, and they're just so deadpan hilarious. I wish the book, and series, in general, focused more on them.
2)
Love the bromance between Gansey, Adam, and Ronan. Finally, they all seem to be on the same page and this book really shows how much they care about each other.
3)
I like Blue and the Gray Man's relationship. There is almost this father-daughter vibe to it, just without the label. Not only do I think it's sweet, I like how unassuming their relationship is as a whole.
1)
I really don't understand the plot of this story. We have Greenmantle and his weird ass wife who are in town threatening the Gray Man, Adam's court case with his dad (which we're never told how that all goes), Maura is randomly missing, oh and the crew is still looking for Glyn Dwr with the eccentric Professory Malory tagging along here and there. I understand the need for subplots for the characters but this was just everything and the kitchen sink.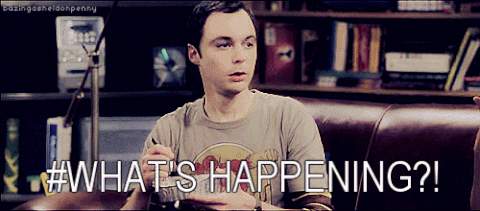 2)
Gansey and Blue are basically a thing now, Blue's visions from
The Raven Boys
of being with Gansey are now coming true, and yet I still don't feel any spark between them? I get that they are close but it just seems like a really great friendship. . . that involves a lot of almost kisses. I've read books where I didn't ship the couple but I could still feel their chemistry, but this is not the case for Gansey and Blue. There is no spark, no chemistry, and I felt nothing from either of them. The only thing I did feel was the need to bang their heads together to get them to stop being so reckless with Gansey's life.
3)
I love eccentric characters, often they are my favorite and I really like the ones in this series, but this story has so many of them that it feels as if they are there to distract the reader from the haphazard plot.
4)
What the hell does Blue Lily, Lily Blue means? It's said multiple times in this book, and I feel as if it's supposed to mean something but it's totally lost on me. I get that Blue has newly discovered her powers and all, but why does Gwenllian keep saying it? It was driving me crazy.
SPOILER ALERT: The points beyond this here are PURE spoilers. If you plan on reading these books and don't want to know what happens next I suggest skipping to the "Favorite Quotes" section.
5)
As I already touched on earlier, I don't understand what happened to Persephone. I don't understand what she was trying to do, what she thought she could accomplish, or why/how she died. It seemed to me that someone needed to die to give this book a really dramatic moment instead of finding Glyn Dwr, but there it literally makes no sense. It's not even clear what happened to her that caused her death.
6)
The ending. Suddenly, Maeve just appears out of nowhere as if she's been lurking in the shadows this entire time? And she just happens to be next to Piper, outside the door to the third sleeper they aren't supposed to wake? Again, this felt like forced drama. This story already has plenty of turmoil in it, we don't need this extra nonsensical, cliche stuff.
"I like the way you losers thought Instagram before first aid. Fuck off."
"Ronan could dream a bridge for us."

Ronan made a noise of glorious disdain.

"Don't just snort at me! Tell me why not. You're a magical creature. Why can't you do magic?"

With acidic precision, Ronan replied, "For starters, I'd have to sleep right there by the pit, since I'd have to be touching something to pull it out of a dream. And I'd have to know what was on the other side to even know what kind of bridge to make. And then, even if I pulled all that off, if I took something that big out of my dream, it would drain the ley line, possible making Cabeswater disappear again, this time with us in it, sending us all to some never-never land of time-space fuckery that we might never escape from. I figured after the events of this summer, all this was self-evident, which was why I summed it up before like so—"

Ronan repeated the noise of glorious disdain.

"Thanks for the super helpful alternative suggestions, Ronan Lynch. Your contribution at the end of the world will be tallied up accordingly," Blue said.