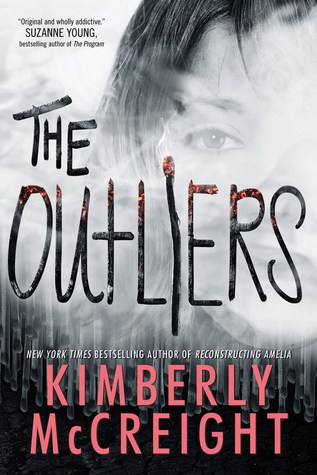 Published by HarperCollins Children's Books
Publication Date: May 3, 2016
From the New York Times bestselling author of Reconstructing Amelia comes a fast-paced teen series where one girl learns that in a world of intrigue, betrayal, and deeply buried secrets, it is vital to trust your instincts.

It all starts with a text: Please, Wylie, I need your help. Wylie hasn't heard from Cassie in over a week, not since their last fight. But that doesn't matter. Cassie's in trouble, so Wylie decides to do what she has done so many times before: save her best friend from herself.

This time it's different, though. Instead of telling Wylie where she is, Cassie sends cryptic clues. And instead of having Wylie come by herself, Jasper shows up saying Cassie sent him to help. Trusting the guy who sent Cassie off the rails doesn't feel right, but Wylie has no choice but to ignore her gut instinct and go with him.

But figuring out where Cassie is goes from difficult to dangerous, fast. As Wylie and Jasper head farther and farther north into the dense woods of Maine, Wylie struggles to control her growing sense that something is really wrong. What isn't Cassie telling them? And could finding her be only the beginning?

In this breakneck tale, New York Times bestselling author Kimberly McCreight brilliantly chronicles a fateful journey that begins with a single decision--and ends up changing everything.
Confusing, disappointing, and disorienting—these are all words I would use to describe
The Outliers.
The entire book was a jumble of random events and unrealistic situations, and it honestly felt like ten different people were attempting to tell the same story. New characters would be introduced, their identities would suddenly be flipped, and this would happen over and over again with each individual. Each situation was made to be hectic, especially since none of these different details were linked together or properly explained. One of the things that bothered me the most was how by the end of the book, the plot had crossed into a completely impossible territory—Wylie basically had a magical ability to sense others' emotions, which made everything convenient while simultaneously rendering the rest of the book pointless.
Other than the few action scenes in the book, the plot—despite being indescribably muddled—was
also
boring and repetitive. The main characters, Wylie and Jasper, spent the majority of the book hitching different rides from increasingly psychotic strangers, which is difficult to understand when Wylie could apparently
sense the emotions of others
! Yet another thing about
The Outliers
that bothered me was how forced the friendship between Wylie and Cassie was. The two of them had absolutely no chemistry of any sort, and to top it all off, they were distant and fighting throughout the entire book,
and
their entire relationship was based solely on flashbacks. Overall, I sadly found this book to be completely implausible and unenjoyable. I'm not even going to bother with my usual lists of positives and negatives, because I've already stated my numerous complaints, and I have nothing positive to say.