My TBR list is always growing and I thought it would be fun to share my anticipation for those books with all of you. This is not my own original meme; it belongs to Breaking the Spine. It specifically spotlights upcoming releases. As it implies in the title, I'll be posting this meme on Wednesdays. Please feel free to comment and let me know what books you guys are waiting on as well!
Crooked Kingdom (Six of Crows #2)
by Leigh Bardugo
Published by Henry Holt & Co.
Publication Date:
September 27th, 2016
Pre-Order it:
Amazon
|
Barnes & Noble
Kaz Brekker and his crew have just pulled off a heist so daring even they didn't think they'd survive. But instead of divvying up a fat reward, they're right back to fighting for their lives. Double-crossed and left crippled by the kidnapping of a valuable team member, the crew is low on resources, allies, and hope. As powerful forces from around the world descend on Ketterdam to root out the secrets of the dangerous drug known as jurda parem, old rivals and new enemies emerge to challenge Kaz's cunning and test the team's fragile loyalties. A war will be waged on the city's dark and twisting streets―a battle for revenge and redemption that will decide the fate of magic in the Grisha world.
This is how I felt when I saw the cover:
And this is how it feels like to wait for Crooked Kingdom to be released:
How am I handling the wait, you ask?
Well, I have days like this:
and other days are like this: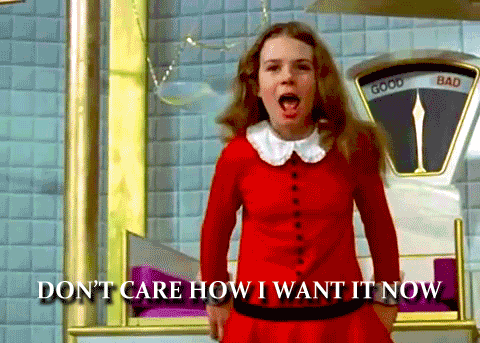 So basically, if you need to ask why I'm dying for Crooked Kingdom, then you obviously don't know me very well. I love all of Leigh's work, and I'm excited dying for this book. I already know that it's going to be amazing but it could also very well break my heart! Either way, I want it...like yesterday xD
If you guys haven't checked out any of Leigh's books, I only have one question for you: WHY THE HELL NOT?!
Leigh Bardugo is the #1 New York Times bestselling and USA Today bestselling author of Six of Crows (awarded starred reviews from Kirkus, Publishers Weekly, VOYA, SLJ, and the BCCB) and the Grisha Trilogy: Shadow and Bone, Siege and Storm, and Ruin and Rising. She was born in Jerusalem, grew up in Los Angeles, graduated from Yale University, and has worked in advertising, journalism, and most recently, makeup and special effects. These days, she lives and writes in Hollywood where she can occasionally be heard singing with her band.
Connect with Leigh: Website | Twitter | Tumblr | Instagram | Facebook