Publisher: Razorbill/Penguin Random House
Pub. Date: February 14th, 2017
Lost to history, the story of the female gladiator has never been told. Until now.

Fallon is the daughter of a proud Celtic king and the younger sister of the legendary warrior Sorcha. When Fallon was just a child, Sorcha was killed while defending their home from the armies of Julius Caesar.

On the eve of her seventeenth birthday, Fallon is excited to follow in her sister's footsteps and earn her place in her father's war band. She never gets the chance.
Fallon is captured by ruthless brigands who sell her to an elite training school for female gladiators owned by none other than Julius Caesar himself. In a cruel twist of fate, the man who destroyed Fallon s family might be her only hope of survival.

Now, Fallon must overcome vicious rivalries, deadly fights in and out of the arena, and perhaps the most dangerous threat of all: her irresistible feelings for Cai, a young Roman soldier and her sworn enemy.

A richly imagined fantasy for fans of Sarah J. Maas and Cinda Williams Chima, "The Valiant" recounts Fallon s gripping journey from fierce Celtic princess to legendary gladiator and darling of the Roman empire."
The Valiant is a breath of fresh air amongst all of the male-heavy stories out there today. I didn't even know that there were real female gladiators until I read this book. What does that say about our society? Nothing good, though I'm not surprised. That being said, this is a book about Fallon, who is sold into slavery, goes through a ton of turmoil, and becomes a gladiator. It's an emotional tale that is focused on all of the female characters and how this turbulent world affects them. Though Fallon is an amazing lead, she's also surrounded by many other awesome women, and I enjoyed all of their plot-lines!
Similarly to other great feminist authors like Mindy McGinnis and Leigh Bardugo who have paved the way for books focusing on female relationships and narratives, I am truly amazed by Lesley Livingston's writing and story telling abilities. In The Valiant, we follow Fallon and her fellow gladiatrices' on their journey into glory, pain, and even love. I adored every second of this marvelous novel, and I'm elated and ardently awaiting to see what Lesley has in store for us in the sequel!
1)
I absolutely adore Fallon. She is fierce, she's a badass, and she's just one hell of a woman overall. Fallon is definitely a character to look up to, and she is incredibly dear to my heart. I love her story, her fight, her everything. She's definitely one of the top most inspiring feminist characters of the year and I need more of her amazing story, pronto.
Oh, I definitely am.
2)
In general, this book revolves around and is focused on the female characters specifically, and it's spectacular. Not only do they all come from a variety of backgrounds, but they are all so different—in voice and in personality—yet they all stand on their own.
The Valiant
is all about how the women are changed and affected throughout this story, and you get to watch them grow—it's phenomenal. It also touches on how a strong woman doesn't necessarily mean she's a fighter, but she could be strong emotionally, or in other ways. It's feminist and brilliant, and I wish more books depicted this.
And while you guys know that I love a good swoony book, I'm glad that this book focused more on the action and the girl-power aspects. Don't get me wrong, there
are
romantic parts which are also great, but it's not the focus of the book. It's more about the women and their relationships with each other—whether they're friends, enemies, or allies.
The Valiant
reminds me a lot of
The Female of the Species
by Mindy McGinnis in these aspects, and I was in awe of that book.
3)
The world-building was fantastically well-structured. It made me feel like I was standing next to Fallon throughout everything she was experiencing. I could smell the blood, taste the fear, and the intense rush of adrenaline was coursing through me as if I was with her through every trial, heartbreak, and tragedy.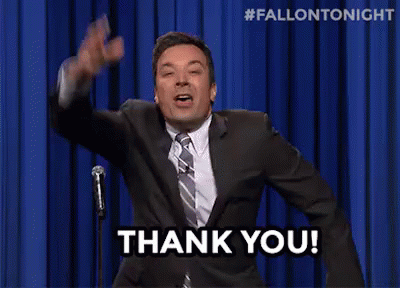 4)
The Valiant
find the perfect balance of training and battle. Normally in books, I'm really bored while having to read through all the training, while in others, I don't feel as if the characters could have possibly trained enough to be as kickass as they end up. In
The Valiant
, you see enough of the training for it to feel realistic, but not to the point where it slows down the story.