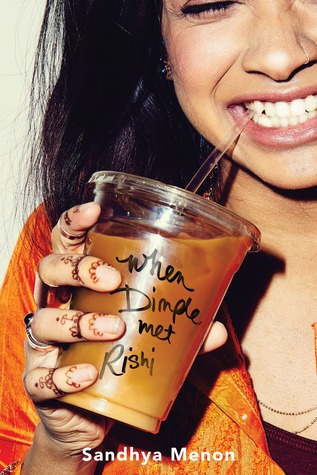 Format: Paperback ARC, 380 Pages
Publisher: Simon Pulse
A laugh-out-loud, heartfelt YA romantic comedy, told in alternating perspectives, about two Indian-American teens whose parents have arranged for them to be married.

Dimple Shah has it all figured out. With graduation behind her, she's more than ready for a break from her family, from Mamma's inexplicable obsession with her finding the "Ideal Indian Husband." Ugh. Dimple knows they must respect her principles on some level, though. If they truly believed she needed a husband right now, they wouldn't have paid for her to attend a summer program for aspiring web developers…right?

Rishi Patel is a hopeless romantic. So when his parents tell him that his future wife will be attending the same summer program as him—wherein he'll have to woo her—he's totally on board. Because as silly as it sounds to most people in his life, Rishi wants to be arranged, believes in the power of tradition, stability, and being a part of something much bigger than himself.

The Shahs and Patels didn't mean to start turning the wheels on this "suggested arrangement" so early in their children's lives, but when they noticed them both gravitate toward the same summer program, they figured, Why not?

Dimple and Rishi may think they have each other figured out. But when opposites clash, love works hard to prove itself in the most unexpected ways.
Before picking up
When Dimple Met Rishi
, I had heard nothing but praise. I do my best to go in with as much of a blind eye as possible when reading and reviewing books. However, other reviewers and friends who typically have similar taste in books were raving about it, so I couldn't help having extremely high expectations. Thankfully, I am so thrilled to report that
everything positive that people have said about this book is true!
When Dimple Met Rishi
is one of the cutest books I have ever encountered. It's incredibly
fun, quirky, and truly heartfelt
. I really loved watching Dimple and Rishi fall for one another. This book actually reminded me of some of my favorite teen romantic comedies—with an Indian spin. The
cultural aspects of the story were effortlessly and organically woven into the plot
, and I enjoyed learning more about Indian family life, music, and traditions. Overall I was incredibly impressed with this novel, and I look forward to reading more books by Sandhya Menon in the future!
1)
First of all,
Dimple and Rishi are
so freaking cute
. Each of their interactions, conversations—literally everything about them together—left me with a huge smile on my face. I loved those two from their very first meeting; They were quite literally made for one another, and they made me so happy!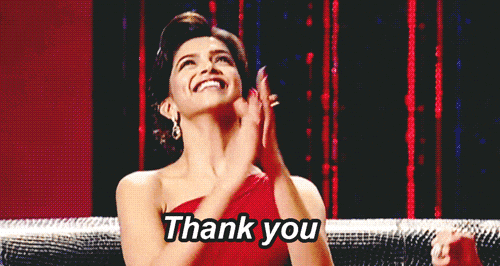 2)
The dialogue, you guys! Oh my gosh, it is so
hilarious, adorable, and witty
! I was thoroughly dazzled ;) Dialogue—to me—is often the best part of books, and it was definitely one of my favorite aspects of this one!
3)
I love how
culturally rich
the story is! Thanks to this book, I looked up many different Indian dishes, listened to new music, and I even looked up several Bollywood movies! At the same time, Sandhya Menon highlights certain biases and negative stereotypes that many Indian people face, which I appreciate as well. This novel is not only fun, adorable, and interesting—it's also enlightening.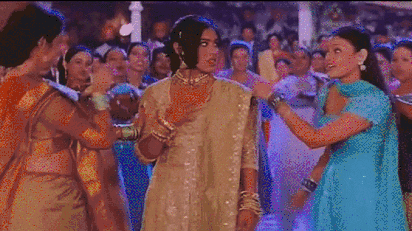 4)
I love how
Rishi struggles with pursuing his passion for art versus a more "practical career." This was something I truly identified with, so I'm sure that many people in the book and art community will feel the same. It was really moving, and it made me reflect on my own struggles in this area. At the same time,
the book has a very positive and hopeful feel
about it, so it made me feel better about some things at the same time.
5)
Dimple and Celia's friendship was both delightful and complicated. Not only are they friendship goals, but their relationship
accentuates different molds and pressures that are put on females
. I loved watching their bond grow and be tested. I found it to be very realistic and gratifying.
1)
The main reason I'm not giving this book the full five matryoshkas is because of
the last third of the book
.
*slight spoilers ahead*
Suddenly, the plot is rushed forward so quickly that I almost got whiplash. Dimple and Rishi had been insanely cute and sweet until this point, and then out of nowhere, Dimple randomly starts to second-guess her relationship with Rishi. I didn't feel like there was any build-up to this part of the book. It was like everything is adorable, my heart is singing, and then BAM—heartbreak, angst, and the sound of my dreams dying. Granted, there is a happy ending, but I just wish we could cut out a little bit of the extra drama before we get there.
2) I wish that Rishi and Dimple had more equal character arcs
. We see more of how Rishi changes and deals with his family's expectations, and I would have loved to see more of that with Dimple.