My TBR list is always growing and I thought it would be fun to share my anticipation for those books with all of you. This is not my own original meme; it belongs to Breaking the Spine. It specifically spotlights upcoming releases. As it implies in the title, I'll be posting this meme on Wednesdays. Please feel free to comment and let me know what books you guys are waiting on as well!
Publisher: G.P. Putnam's Sons Books for Young Readers
Pub. Date: October 3rd, 2017
From #1 New York Times bestselling author Marie Lu—when a game called Warcross takes the world by storm, one girl hacks her way into its dangerous depths.

For the millions who log in every day, Warcross isn't just a game—it's a way of life. The obsession started ten years ago and its fan base now spans the globe, some eager to escape from reality and others hoping to make a profit. Struggling to make ends meet, teenage hacker Emika Chen works as a bounty hunter, tracking down players who bet on the game illegally. But the bounty hunting world is a competitive one, and survival has not been easy. Needing to make some quick cash, Emika takes a risk and hacks into the opening game of the international Warcross Championships—only to accidentally glitch herself into the action and become an overnight sensation.

Convinced she's going to be arrested, Emika is shocked when instead she gets a call from the game's creator, the elusive young billionaire Hideo Tanaka, with an irresistible offer. He needs a spy on the inside of this year's tournament in order to uncover a security problem . . . and he wants Emika for the job. With no time to lose, Emika's whisked off to Tokyo and thrust into a world of fame and fortune that she's only dreamed of. But soon her investigation uncovers a sinister plot, with major consequences for the entire Warcross empire.

In this sci-fi thriller, #1 New York Times bestselling author Marie Lu conjures an immersive, exhilarating world where choosing who to trust may be the biggest gamble of all.
The last gaming book that I loved was The Leveller by Julia Durango (very underrated book and I highly suggest that you guys check it out). Since then, I haven't found one that really spoke to me or jumped out at me. That all changes now thanks to Warcross by Marie Lu.
Also, more Asian main characters!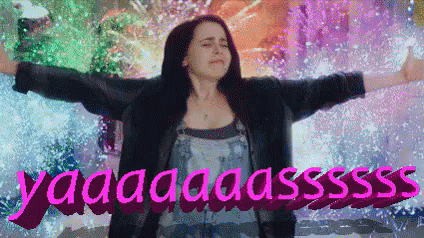 I could not be more excited for this book. I hope this one is on all of your TBRs because it's going to be fantastic!
I write young adult novels, and have a special love for dystopian books. Ironically, I was born in 1984. Before becoming a full-time writer, I was an Art Director at a video game company. Now I shuffle around at home and talk to myself a lot. :)

I graduated from the University of Southern California in '06 and currently live in LA, where I spend my time stuck on the freeways.
Connect with Marie: Tumblr | Twitter | Instagram | Pinterest | Facebook
Publisher: Little, Brown & Company
Pub. Date: September 19th 2017
In this hotly anticipated sequel to the haunting #1 bestseller Stalking Jack the Ripper, bizarre murders are discovered in the castle of Prince Vlad the Impaler, otherwise known as Dracula. Could it be a copycat killer...or has the depraved prince been brought back to life?

Following the grief and horror of her discovery of Jack the Ripper's true identity, Audrey Rose Wadsworth has no choice but to flee London and its memories. Together with the arrogant yet charming Thomas Cresswell, she journeys to the dark heart of Romania, home to one of Europe's best schools of forensic medicine...and to another notorious killer, Vlad the Impaler, whose thirst for blood became legend.

But her life's dream is soon tainted by blood-soaked discoveries in the halls of the school's forbidding castle, and Audrey Rose is compelled to investigate the strangely familiar murders. What she finds brings all her terrifying fears to life once again.
I'm dying for more of Audrey and Thomas. I want them to crack more mysteries and to have more swoony moments. Basically, I need this book like I need air.
Kerri Maniscalco grew up in a semi-haunted house outside NYC where her fascination with gothic settings began. In her spare time she reads everything she can get her hands on, cooks all kinds of food with her family and friends, and drinks entirely too much tea while discussing life's finer points with her cats.

Her first novel in this series, Stalking Jack the Ripper, debuted at #1 on the New York Times bestseller list. It incorporates her love of forensic science and unsolved history.
Are these books on your TBR? Is this the first time you're hearing about them? Let me know!