My TBR list is always growing and I thought it would be fun to share my anticipation for those books with all of you. This is not my own original meme; it belongs to Breaking the Spine. It specifically spotlights upcoming releases. As it implies in the title, I'll be posting this meme on Wednesdays. Please feel free to comment and let me know what books you guys are waiting on as well!
Publisher: Thomas Dunne Books
Pub. Date: September 5, 2017
A ruthless young assassin continues her journey for revenge in this new epic fantasy from New York Times bestselling author Jay Kristoff.

Assassin Mia Corvere has found her place among the Blades of Our Lady of Blessed Murder, but many in the Red Church ministry think she's far from earned it. Plying her bloody trade in a backwater of the Republic, she's no closer to ending Consul Scaeva and Cardinal Duomo, or avenging her familia. And after a deadly confrontation with an old enemy, Mia begins to suspect the motives of the Red Church itself.

When it's announced that Scaeva and Duomo will be making a rare public appearance at the conclusion of the grand games in Godsgrave, Mia defies the Church and sells herself to a gladiatorial collegium for a chance to finally end them. Upon the sands of the arena, Mia finds new allies, bitter rivals, and more questions about her strange affinity for the shadows. But as conspiracies unfold within the collegium walls, and the body count rises, Mia will be forced to choose between loyalty and revenge, and uncover a secret that could change the very face of her world.

Set in the world of Nevernight, which Publishers Weekly called "absorbing in its complexity and bold in its bloodiness," Godsgrave will continue to thrill and satisfy fantasy fans everywhere
As you may know, I finally read Nevernight recently (and reviewed it here!) and I adored it! It was an absolute masterpiece, and it exceeded all of my super high expectations for it!
Then again, Jay Kristoff has literally never disappointed me, so with Godsgrave, I'm fully prepared to be shocked and thoroughly amazed ;D Plus, look at that stunning cover!
Basically . . . I AM SO READY TO READ THIS BOOK.

Jay Kristoff is the New York Times and internationally bestselling author of THE LOTUS WAR, THE ILLUMINAE FILES and THE NEVERNIGHT CHRONICLE. He is the winner of two Aurealis Awards, an ABIA, nominee for the David Gemmell Morningstar and Legend awards, named multiple times in the Kirkus and Amazon Best Teen Books list and published in over twenty-five countries, most of which he has never visited. He is as surprised about all of this as you are. He is 6'7 and has approximately 13030 days to live. He abides in Melbourne with his secret agent kung-fu assassin wife, and the world's laziest Jack Russell.
Connect with Jay: Website | Facebook | Twitter | Instagram
New York, 2118. Manhattan is home to a thousand-story supertower, a breathtaking marvel that touches the sky. But amidst high-tech luxury and futuristic glamour, five teenagers are keeping dangerous secrets…

LEDA is haunted by memories of what happened on the worst night of her life. She'll do anything to make sure the truth stays hidden–even if it means trusting her enemy.

WATT just wants to put everything behind him…until Leda forces him to start hacking again. Will he do what it takes to be free of her for good?

When RYLIN wins a scholarship to an upper-floor school, her life transforms overnight. But being there means seeing the boy whose heart she broke, and who broke hers in return.

AVERY is tormented by her love for the one person in the world she can never have. She's desperate to be with him… no matter the cost.

And then there's CALLIOPE, the mysterious, bohemian beauty who arrives in New York, determined to cause a stir. And she knows exactly where to begin.

But unbeknownst to them all, someone is watching their every move, someone with revenge in mind. And in a world of such dazzling heights, just one wrong step can mean a devastating fall.

The Thousandth Floor was a book that snuck up on me last year. Despite being set in New York, it wasn't on my radar at all until it was pushed into my hands at BEA. The ending of this book left me breathless, even though the very first page of the book tells the reader exactly how it's going to conclude.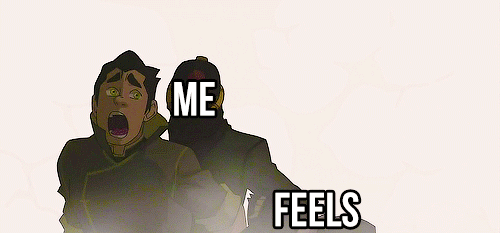 Lastly, with the way the book ended, I have been dying to get my hands on the sequel! *flails*
Katharine McGee is originally from Houston, Texas. She studied English and French literature at Princeton University and has an MBA from Stanford. It was during her years in New York, working as an editor by day and writing by night, that she began a manuscript about life in a futuristic skyscraper. The Thousandth Floor is her first novel.
Connect with Katharine: Website | Twitter | Instagram
If you've read them, what did you think of Nevernight and The Thousandth Floor? Are these lovely sequels on your TBR? Or is this the first time you're hearing about 'em? Let me know in the comments below!