My TBR list is always growing and I thought it would be fun to share my anticipation for those books with all of you. This is not my own original meme; it belongs to Breaking the Spine. It specifically spotlights upcoming releases. As it implies in the title, I'll be posting this meme on Wednesdays. Please feel free to comment and let me know what books you guys are waiting on as well!
With so many amazing books out there I want to fangirl about, I've decided that instead of featuring only one book a week, I'm going to feature two! This way, I can make sure that I'm sharing even more fantastic books with all of you. I hope you enjoy it!
Publisher: Knopf Books for Young Readers
Pub. Date: October 3rd, 2017
Samantha Mather knew her family's connection to the infamous Salem Witch Trials might pose obstacles to an active social life. But having survived one curse, she never thought she'd find herself at the center of a new one.

This time, Sam is having recurring dreams about the Titanic . . . where she's been walking the deck with first-class passengers, like her aunt and uncle. Meanwhile, in Sam's waking life, strange missives from the Titanic have been finding their way to her, along with haunting visions of people who went down with the ship.

Ultimately, Sam and the Descendants, along with some help from heartthrob Elijah, must unravel who is behind the spell that is drawing her ever further into the dream ship . . . and closer to sharing the same grim fate as its ghostly passengers.
How to Hang a Witch was one of the best-hidden gems of 2016. If you guys missed out on how much I loved that book, check out my review here.
I have always been fascinated by what happened to the Titanic, and I'm curious to see what Sam and Elijah will uncover. I just hope it doesn't have a tragic end for my ship ;D
Also, I'm really hoping that a certain someone somehow revokes his "ghost" status in this story . . .
Adriana Mather is the 12th generation of Mathers in America, and as such her family has their fingers in many of its historical pies – the Mayflower, the Salem Witch Trials, the Titanic, the Revolutionary War, and the wearing of curly white wigs. Also, Adriana co-owns a production company, Zombot Pictures, in LA that has made three feature films in three years. Her first acting scene in a film ever was with Danny Glover, and she was terrified she would mess it up. In addition, her favorite food is pizza and she has too many cats.
Connect with Adriana: Website | Twitter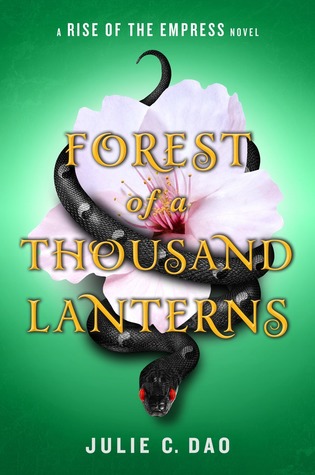 Publisher:
Philomel Books/Penguin Random House
Pub. Date:
October 10th, 2017
The Wrath and the Dawn

meets Snow White and the Huntsman in this dark and mystical East Asian fantasy reimagining of The Evil Queen legend about one peasant girl's quest to become Empress

—

and the darkness she must unleash to achieve her destiny.




Eighteen-year-old Xifeng is beautiful. The stars say she is destined for greatness, that she is meant to be Empress of Feng Lu. But only if she embraces the darkness within her. Growing up as a peasant in a forgotten village on the edge of the map, Xifeng longs to fulfill the destiny promised to her by her cruel aunt, the witch Guma, who has read the cards and seen glimmers of Xifeng's majestic future. But is the price of the throne too high?

Because in order to achieve greatness, she must spurn the young man who loves her and exploit the callous magic that runs through her veins

—

sorcery fueled by eating the hearts of the recently killed. For the god who has sent her on this journey will not be satisfied until his power is absolute.

Set in an East Asian-inspired fantasy world filled with both breathtaking pain and beauty, Forest of a Thousand Lanterns possesses all the hallmarks of masterful fantasy: dazzling magic, heartbreaking romance, and a world that hangs in the balance. Fans of Heartless, Stealing Snow, and Red Queen will devour this stunning debut.
I feel as if I have been waiting for this book for my entire life. From the moment that the deal was announced, I knew that I wanted this book.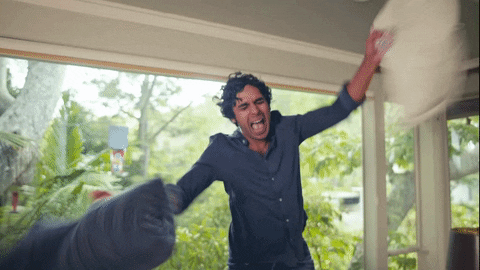 I need more Asian-inspired fantasies in my life! And what's not to love about this one? Gods, witches, a crown, magic, and heartbreak? Sounds like the perfect book for me!
Julie C. Dao is a proud Vietnamese-American who was born in upstate New York. She studied medicine in college, but came to realize blood and needles were her Kryptonite. By day, she worked in science news and research; by night, she wrote books about heroines unafraid to fight for their dreams, which inspired her to follow her passion of becoming a published author. Forest of a Thousand Lanterns is her debut novel. Julie lives in New England.
What about you guys? Are these books on your TBR? Is this the first time you're hearing about them? Let me know!