I've seen this meme on a lot of blogs and decided to join in. This meme was created by
The Broke and Bookish
.
1. Elizabeth Bennet (
Pride & Prejudice
by Jane Austen)
Lizzie always makes the top of the bookworm list—
as she should. Although she was criticized for loving to read, it all worked out in the end because Mr. Darcy loved that about her.
Quote: "Miss Eliza Bennet," said Miss Bingley,"despises cards. She is a great reader, and has no pleasure in anything else."
2. Hermione Granger (The Harry Potter Series by J.K. Rowling)
Definitely one of my favorite female fictional characters. I identified so much with her growing up. She looked for all her answers in her books and spent all of her free time reading.
Quote: "Because that's what Hermione does," said Ron, shrugging. "When in doubt, go to the library."
3. Tyrion Lannister (
A Song of Ice and Fire Series
)
by George R. R. Martin
Not only is Tyrion is an AMAZING character. He knows what he's talking about when it comes to his books. If you ever need an incentive to read
—
go read about Tyrion.
Quote: "Sleep is good," he said, "And books are better."
4. Jane Eyre (Jane Eyre by Charlotte Brontë)
Poor little Jane Eyre used to have to hide away while she read. Misunderstood and judged by others, just like a lot of us have been.
Quote: "A small breakfast-room adjoined the drawing-room. I slipped in there. It contained a book-case: I soon possessed myself of a volume, taking care that it should be one with pictures."
5. Matilda Wormwood (Matilda by Roald Dahl)
Another girl from our childhood with so much spunk and love for books. I have no doubt that she's making all of the Top Ten Tuesday book nerd lists today. Her love of books and her story spoke to so many of us bookworms growing up.
Quote: "The books transported her into new worlds and introduced her to amazing people who lived exciting lives. She went on olden-day sailing ships with Joseph Conrad. She went to Africa with Ernest Hemingway and to India with Rudyard Kipling. She travelled all over the world while sitting in her little room in an English village."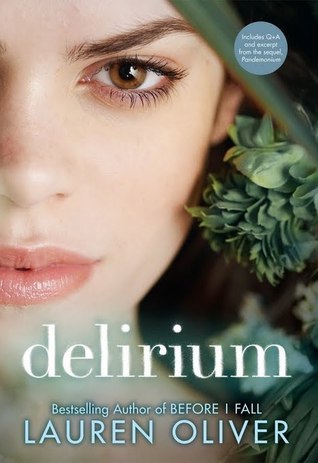 6. Alex Sheathes (
Delirium
trilogy by Lauren Oliver)
His love of books and poetry made me swoon. When he recited poetry to Lena, my heart felt like it was going to leap out of my chest.
Quote: "Tell me that poem again." My voice doesn't sound like my own; my words seem to come from a distance.
"Which one?" Alex whispers.
"The one you know by heart." Drifting; I'm drifting.
"I know a lot of them by heart."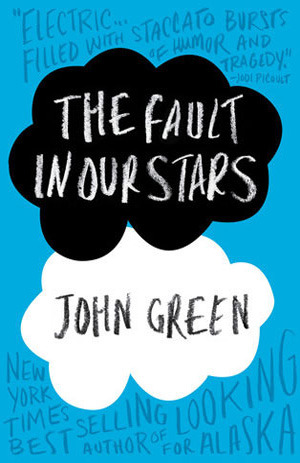 7. Hazel (The Fault in our Stars by John Green)
Hazel and Gus bonded over books, so one might say that books brought these two lovebirds together.
Quote: "As he read, I fell in love the way you fall asleep: slowly, and then all at once."
8. Kate Mercer (Die for Me by Amy Plum)
Ugh, I was so jealous of Kate for being able to go read and just since in a cafe in the center of Paris. I mean, what better place could there be to read? Reading was her escape from the upsetting parts of her life and I have to say that I can relate to that as well.
Quote:

"

I spent the rest of the day in someone else's story. The rare moments that I put the book down, my own pain returned in burning stabs.

"
9. Bella Swan (
Twilight Saga
by Stephanie Meyer)
While I seriously question her tastes in books, Bella Swan is a bookworm. It is worth noting that the only healthy romantic portions of Wuthering Heights are the ones that were quoted in Twilight.
10. Nicolette (Mechanica by Betsy Cornwell)
I've just started reading this book and it began with Nicolette talking about her and her mother's love of books, so it's off to a great start XD
Quote: "I tried talking about books with them, too. They responded with glazed expressions and derisive giggles, and when I finally had the chance to look at the beautiful collection of leather-bound books Stepmother had bought them, I found the pages ripped out, and replaced with magazines and catalogs.
Then I knew for sure we'd never understand each other."